Natural Cycles, the fertility app, will no longer be allowed to claim it is a "highly accurate" and "clinically tested alternative to birth control" by the Advertising Standards Authority (ASA).
The ASA has banned a Facebook ad which made the claims on the grounds they were "misleading" and has told Natural Cycles not to repeat them.
The ASA received three complaints about the ad, which was shown in July 2017 and read: "Natural Cycles is a highly accurate, certified, contraceptive app that adapts to every woman's unique menstrual cycle. Sign up to get to know your body and prevent pregnancies naturally."
It also claimed the app was a "clinically tested alternative to birth control methods".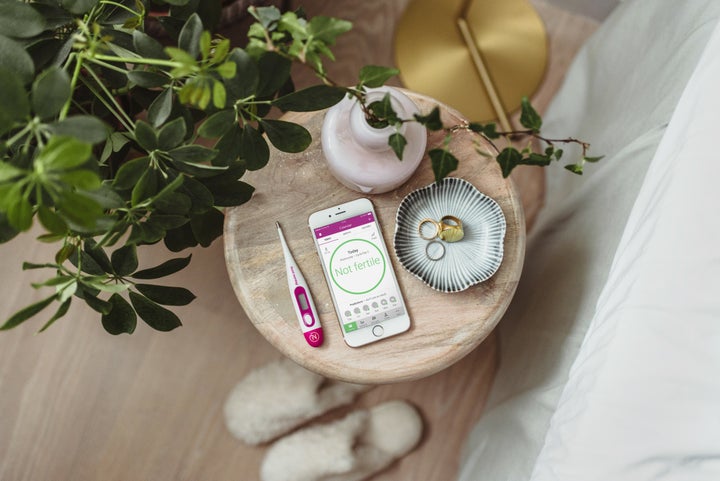 Natural Cycles said the claims were based on clinical studies. It said when a person used the app exactly as instructed it had 99% effectiveness. But the ASA pointed out that the app requires users to input accurate information including hormone levels – which could lead to errors – and said that taking into account "imperfect" use of the app brought it to around 91.7% effectiveness in preventing pregnancy.
While some feel it has revolutionised contraception by freeing women from needing to take hormonal contraception, there have been widely-reported concerns over the accuracy of the app. In Stockholm, 37 women reportedly fell pregnant while using it.
"We told Natural Cycles not to state or imply that the app was a highly accurate method of contraception and to take care not to exaggerate the efficacy of the app in preventing pregnancies," the ASA said.
The Family Planning Association also expressed concerns about the app. A spokeswoman said: "The use of the word 'certified' suggests that there is independent evidence supporting these claims, whereas in fact the only evidence is from the company itself. It has amassed a vast database, which is very interesting, but that is not the same as verified independent evidence.
"Many other apps focus on getting to know your own body, but Natural Cycles is specifically targeting itself as a contraceptive, which is concerning."
Bekki Burbidge, Deputy Chief Executive at FPA aded that while apps are incredibly popular, they're also "fairly unregulated" and it can be hard "to sort the good, evidence and research-based apps from the bad".
She said: "Fertility apps can be particularly helpful for planning a pregnancy, but we're still cautious about using them to prevent a pregnancy without initial support from a trained fertility awareness teacher. A teacher can support you while you learn to track your cycle and can help you understand the things that can make fertility awareness less effective. Things like travel, alcohol, stress or just not having enough sleep, can all affect temperature readings for apps like Natural Cycles.
"At the moment there's not enough independent evidence available about the reliability and effectiveness of apps. To use fertility awareness as effective contraception, whether you're using an app or not, you need to be motivated and understand the advantages and disadvantages, especially the things that can make it less effective."
Claire Murphy of Bpas, however, said the fertility app doesn't deserve much of the criticism it gets.
She told HuffPost UK: "There is a lot to find irritating about some of the marketing around Natural Cycles but some of the criticism it has been receiving recently feels unwarranted.
"With a 93% efficacy rate, it is comparable with the most effective user-dependent method such as the pill, patch and vaginal ring. The main issue with natural methods is that they leave you dependent on abstaining or using less reliable methods like condoms during your most fertile periods.
"But many women are using this app very happily, and it deserves its place in the smorgasbord of contraceptive choices. We will of course see unplanned pregnancies increasing as more women use this method, as all contraception has a failure rate.
"What matters most is that a woman finds a method she is comfortable with and suits her needs and lifestyle."
In a statement, a spokesperson for Natural Cycles said it respected ASA's ruling. "We are committed to being open and transparent in our communications to ensure our message is clear and provides women with the information they need to determine if Natural Cycles is right for them. As part of these efforts, every advertisement undergoes a strict approval process," they said.
"Natural Cycles has been independently evaluated and cleared by regulators in Europe and the US based on clinical evidence demonstrating its effectiveness as a method of contraception."