September has long been known as fashion month. A time when editors, buyers, bloggers and more hit New York, London, Milan, Paris and beyond to see the latest creative works from designers and brands.
Recent years have seen a backlash against these fashion weeks – the economics, waste, lack of diversity and environmental impact have caused many to rethink how fashion should be presented and call for change.
When the Covid-19 pandemic halted everything, making travel an impossibility, the clever minds at Verizon's in-house creative studio, RYOT, along with the Fashion Innovation Agency (FIA), got together to create a fashion show unlike any we've ever seen before: The Fabric of Reality.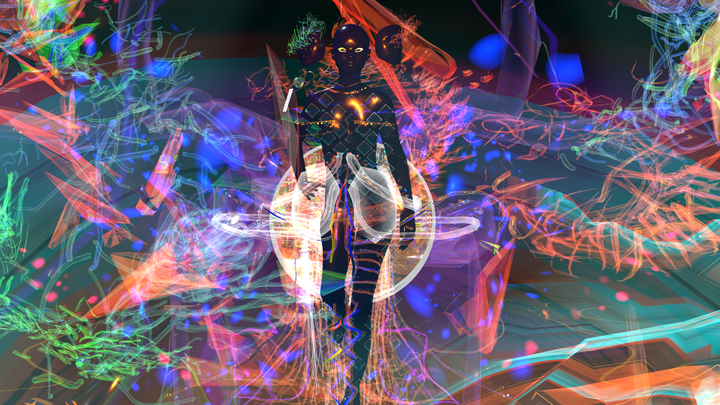 The Fabric of Reality unites three, young, out-of-the-box thinker designers with leading VR artists for a completely virtual fashion show experience, which first premiered online in July 2020 but lives on in shared VR space, the Museum of Other Realities, until summer 2021 (grab your VR glasses and get watching).
The project paired up designers and artists, including: Damara Inglês, who partnered with interactive artist Sutu to create a realm and garment exploring the relationship between our biological bodies and digital identities; Charli Cohen, who worked with Anand Duncan and Joy on a collaboration with Sanrio character gudetama to explore mental health; and Sabinna, who collaborated with VRHUMAN to create a post-lockdown oasis combining handcraft with hi-tech.
The event breaks down the fashion world's barriers in a number of ways, democratising the fashion show experience for people around the globe. It illustrates the immense power and potential that virtual, immersive worlds afford designers and creatives, allowing them to reimagine garments in fantastic new ways without having to negotiate the constraints of reality.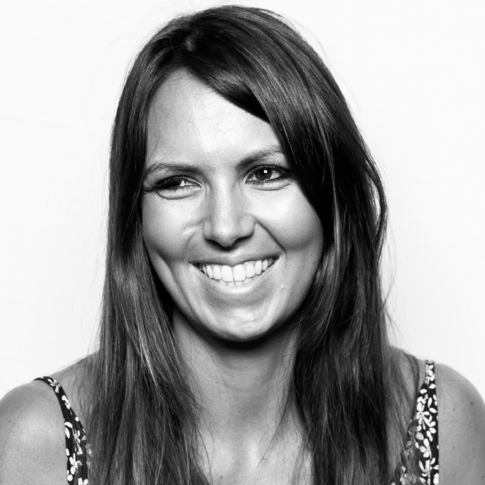 Matthew Drinkwater, Head of FIA at London College of Fashion and Joseclyn Wilson, creative technologist at RYOT, two of the main architects behind The Fabric of Reality, came together for a panel discussion to discuss topics ranging from how the Covid-19 pandemic accelerated the need for a show of this type to the boundary-breaking potential of digital fashion, which will change the way we shop, produce and experience fashion. Brooke Roberts-Islam, who runs The TechStyler, hosted the discussion.
According to Drinkwater, one of the goals of The Fabric of Reality was "the opportunity to demonstrate to the fashion industry that a digital showcase could be something that doesn't need to replicate what already existed in life, for us to show that these aspirational, emotional moments can live in a purely virtual space."
Wilson talked about how consumer behavioural changes as a result of the pandemic are likely to stick around long into the future, as are the positive changes that can come from embracing future-thinking technologies (sustainability, inclusivity, etc). She also spoke to the power of VR to imprint an experience on the mind like a memory.
Designers Sabinna and Charli Cohen were also part of the conversation, touching on a range of topics, like how their storyworlds came about to the messaging they wanted to get across to viewers.
Charli, Ana Duncan and Joy's "divided" storyworld used fashion to explore mental health issues, centred around Sanrio character, gudetama, a lazy egg who struggles with depression even though he's a DJ who seems to be on top of the world. Her central garment, The Why? Coat, is an upcycled sleeping bag emblazoned with Why? messaging, worn by a central Princess Mononoke goddess figure.
"With VR, you have the opportunity to actually enable somebody to see the world through somebody else's eyes, so in terms of being able to help people empathise with issues like depression and anxiety, that's a really incredible tool. I can't really think of another medium that does that," Cohen says.
After participating in this project, making a purely physical garment just wouldn't have the same impact - or be as satisfying, according to Cohen. She is working on implementing augmented reality in all of her garments before the end of the year.
Sabinna's Eternity coat is a personification of memory, captured in a garment. She and VRHUMAN created a storyworld based on nature, that merged past, present and future and explored desire to exit into a post-pandemic world, where handcraft techniques became natural wonders.
"Our challenge was to capture all the textures, colours and prints, in a digital manner," she says.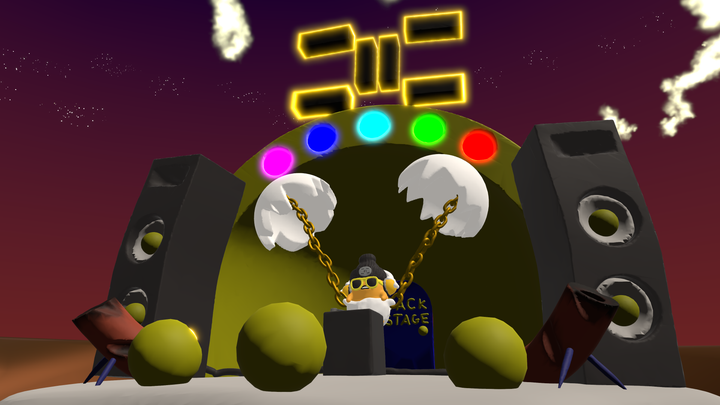 Damara and Sutu's storyworld and symbiotic garment focused on the interplay between an underwater realm and a mythical-style underworld, with an emphasis on the protective power of face filters. For Sutu, who traditionally makes his art in the comic book style, the opportunity to draw a 360-degree world around him, while wearing a VR headset, was wildly different from anything he's ever experienced.
"I've never been able to stand inside my artwork before," he says. He anticipates there will be more multiplayer VR encounters in the future, where you can visit virtual environments with your friends. Also, look out for the integration of AI technologies, where artists know where you are in an environment and can make that environment react to you.
Designer Damara pre-recorded a message on what she learned from the experience.
"All the work was developed online, all the collaborations were online, but it feels like we actually all met each other, it feels like we actually all hugged each other. Looking back at the project, the only thing I can say is 'Wow'," says Damara.
The VR artists who collaborated on the storyworlds, Ana Duncan, Joy and Sutu, also took part in the conversation, discussing how their art has changed with the cross-pollination of immersive technologies.
In a not-too-distant future, we'll be stepping through our screens and expressing ourselves in new ways, without the constraints of gravity and garments, where we'll be creating new identities, faces and even personas for the day ahead.
It was the stories from the virtual fashion show that stayed with people even more than the garments did, and as consumers, we're expecting and demanding more from our digital experiences.
5G is going to get us there: it will "superpower" existing technologies, according to Wilson, eliminating friction points and bringing consumers what they want, when they want it. RYOT is a innovator in this field, with the first 5G studio in Europe, located in London.
As Damara declares: "Now, we are cavemen of the virtual age."
And we can't wait for the new discoveries to come, thanks to the power of immersive technologies and 5G.
Experience The Fabric Of Reality for yourself: the exhibition is open for the next 10 months in the Museum Of Other Realities via HTC and Oculus VR headsets. Or you can re-watch our livestream and get additional content, all at thefabricofreality.com