For 14 years, The Jeremy Kyle Show had been playing out a mid-morning combination of slanging matches, lie-detector results and DNA tests to the nation each weekday.
When it first arrived on our screens back in 2005, the host's direct and often antagonist approach to his guests was standard currency in TV land at a time when shows like The X Factor and Big Brother created a circus that encouraged viewers to point and laugh at whatever was put in front of them.
But while increased conversations around mental health and TV producers' duty of care slowly began to change the way primetime television is made, The Jeremy Kyle Show had been sat on a ticking time bomb until its cancellation.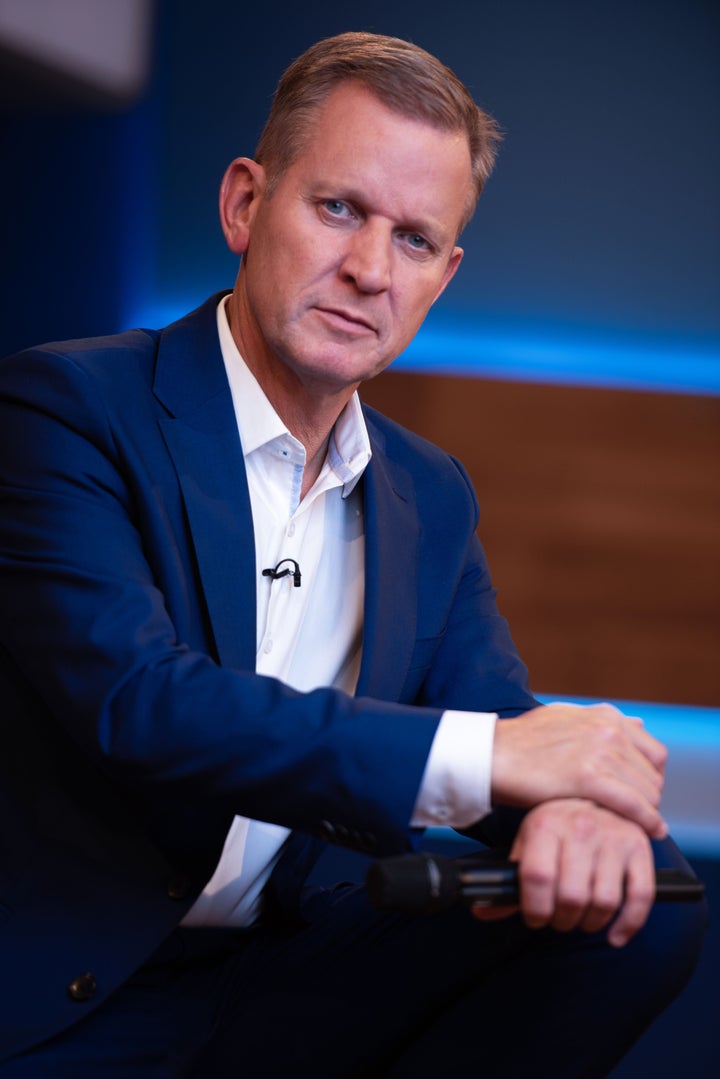 Sadly things came to a head when a guest died just a week after filming an appearance on the show.
According to reports, the death of 63-year-old Steve Dymond came after he took a lie-detector test during the recording of the show to convince fiancée Jane Callaghan he had not been unfaithful, but they split after he failed the test.
The tragic turn of events forced ITV to initially suspend the show from broadcast and production before announcing they had taken the decision to permanently cancel the daytime series.
While there were still around a million people tuning in each day, the show was increasingly alienating viewers – many of whom were initially taken in by the 'at least that's not me' mentality it perpetuated.
Former casual viewer Simon Champ says: "I used to watch it if I had the chance to because – like I reckon many people did – it made you feel better about your own life. Wrong attitude I know but that is why I watched it.
"You'd make the jokes about the people with no teeth and so on."
Jonathan Burge also admits to having often been "drawn in to the cock fighting arguments, while having it on in the background doing the hoovering", but like many Kyle viewers, would believe the show was played for entertainment, with the guests 'in' on the dramatic events that would unfold on screen.
"I just never thought it was real," he explains. "I think I have always found myself trying to figure out if they were acting or if the people were genuine members of the public.
"The way I look at it is why on earth would these people put themselves on the television to be pitted against each other and made to look stupid. They had to be made up stories right? Well, it seems I was very wrong."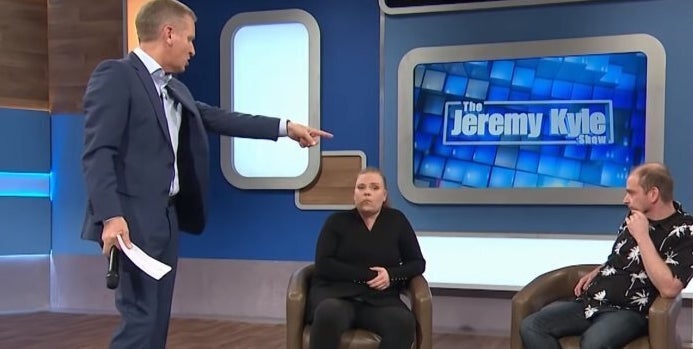 Even at its most uncomfortable, The Jeremy Kyle Show somehow seemed to push a narrative that they were helping people – something former viewer Kip Hakes admits to believing.
"You always seemed to have the reassurance that no matter how bad things were on screen, everything would be resolved in after care," he says.
"But more recently – especially when they do stories on addiction – those in need are practically made to beg for Jeremy's help. They have to have their characters assassinated, and be torn to shreds by a 'furious' Jeremy, before being whisked off in a Mercedes to therapy. That feels exploitative."
Simon Champ can also pinpoint the moment he realised the show was akin to bear-baiting.
He says: "I last saw it a couple months ago and one of the guests was a woman who had suspicions her man was cheating. He denied it all and had the lie detector treatment, but Kyle had already shown he was siding with her. The man was just so nervous and anxious that he was in tears, but Kyle just kept poking away and trying to wind him up.
"It was a terrible thing to watch."
He adds: "At that point it just made me feel uncomfortable and quite bad that I used to enjoy seeing this and watch that man try to destroy people."
Over the years, the show had become increasingly reliant on the use of lie detectors to create tension and drama, which Kip highlights as a real concern.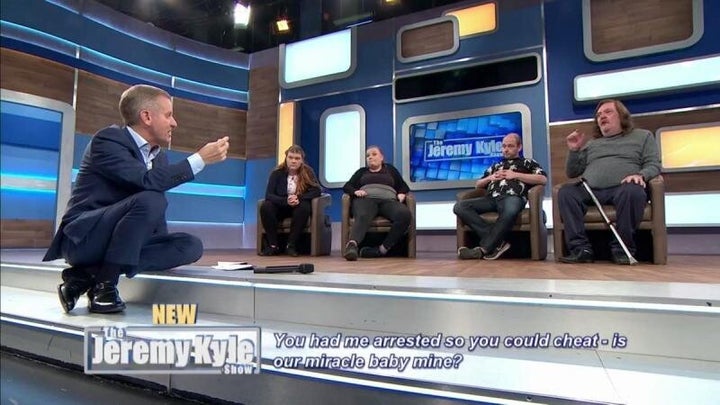 "Whilst it's clear that they can be effective, it's not a perfect, exact science. We don't use it in criminal cases in this country because of that," he explains.
"If you're 'proven' to be liar, guests endure a tearing down from Jeremy, but there will be those few percent who haven't actually done anything wrong, and will have been destroyed on television. Is that entertaining?"
A spokesperson has insisted all guests were put through a "comprehensive assessment" prior to their appearance, while the production team regularly check-in with them to find "appropriate solutions" to any issues they discussed.
They said: "In the case of The Jeremy Kyle Show, the programme has significant and detailed duty of care processes in place for contributors pre, during and post show which have been built up over 14 years, and there have been numerous positive outcomes from this, including people who have resolved complex and long-standing personal problems."
However, for the people we spoke to, the damage has already been done.
"There's no way I'd go back to watching," Simon says.
Jonathan adds: "ITV need to take a good look at their slate of reality shows and see if the damage that is being done is worth it."
Useful websites and helplines:
Mind, open Monday to Friday, 9am-6pm on 0300 123 3393
Samaritans offers a listening service which is open 24 hours a day, on 116 123 (UK and ROI - this number is FREE to call and will not appear on your phone bill.)
The Mix is a free support service for people under 25. Call 0808 808 4994 or email: help@themix.org.uk
Rethink Mental Illness offers practical help through its advice line which can be reached on 0300 5000 927 (open Monday to Friday 10am-4pm). More info can be found on www.rethink.org.