The secret to losing weight lies in having unrealistic targets, research suggests.
A study of more than 24,000 obese people found that those who set themselves the target of dropping to their 'dream weight' managed to lose around 19% of their body weight - an average of three stone.
In contrast, those who set themselves more realistic targets lost far less weight.
The study's authors said slimmers should "shoot for the moon" when trying to lose weight and are calling for NHS weight loss guidance, which currently advises obese and overweight people to lose between 5-10% of their body weight, to be changed.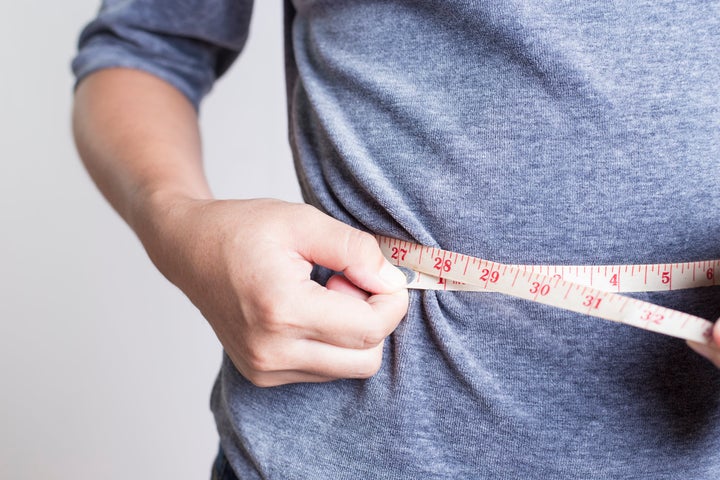 "January is the most popular time of the year to start a healthy weight loss programme and so it's really important that people have the information they need to maximise their chances of success," she said.
"We know that current NHS and NICE advice around realistic weight loss targets is designed to protect slimmers from disappointment. However, suggesting that people place limits on their weight loss aims could stop people from seeing what they're capable of.
"It's important that people have aspirations and can visualise themselves achieving success."
She added that the research, conducted by the University of Nottingham on behalf of Slimming World, shows that it's "best to inspire people to set the weight loss target they would personally really like to achieve".
She believes this will aid motivation as, if it is really their dream weight, they'll be more committed to achieving it.
"Setting a target is really only the beginning, though, and it's vital that people also get regular support to make healthy changes to their eating and activity habits and to help them stay focused, committed and encouraged," she continued.
"Working together with others to share experiences and solutions to challenges and to celebrate successful weight loss and behaviour change can keep people motivated to achieve long-term success.
"It's great that the NHS and NICE already encourage people who want to lose weight to set a target, as our study found that people who set their own personal target – as most of our members choose to – were 10 times more likely to be successful.
"The next stage is for them to look more closely at how encouraging patients to aim for their dream weight can increase their chances of success, as long as they're also getting support along the way."