"I'm not saying that definitely happened, but it's like with children though isn't it?
"You're careful what you say around you say around children because you know they've got a vulnerable mind that could perhaps be easily influenced and we shouldn't forget that there are adults in this country and across this world that are just as easily influenced and are also wrong uns."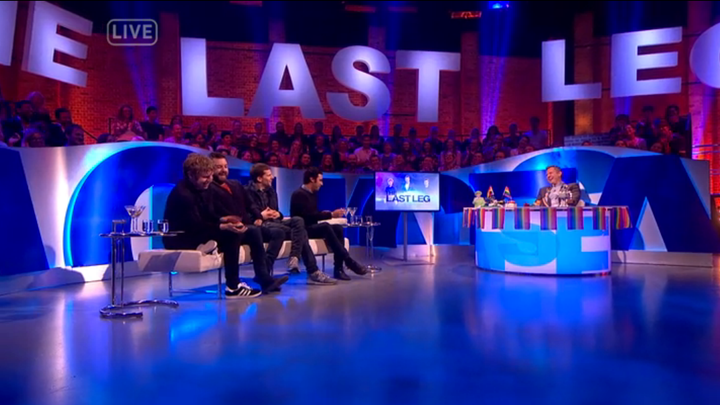 Jo Cox was killed after being shot and stabbed in Birstall, near Leeds, Thursday afternoon.
The attack came on the steps of the town library just before 1pm, where the 41-year-old mother-of-two had been holding a surgery with her constituents.
Cox, who was elected to the Commons last year as MP for Batley and Spen, was rushed to Leeds Infirmary hospital by air ambulance after apparently being shot twice and stabbed.
West Yorkshire Police have said links to right-wing extremism and the suspect's mental health are lines of enquiry in their investigation.
Hills added: "We really didn't know what to say tonight as part of this show. Yesterday I just sat and wrote things down hoping they would make a coherent thing to say tonight and they don't.
"I don't know if any of it makes any sense so I'm just going to say what I wrote down at about 4 o'clock yesterday afternoon.
"We are better than this. We are all better than this. This is one of us and this is a reminder that any one of us can snap.
"Anyone can commit a horrific offence in the name of their own ideology but no ideology is worth taking a life for. No ideology.
"Whether it's the state of your sovereignty, the basis of your religion, the colour of your skin, no ideology is worth taking a life for.
"And just because one person takes an extreme action in the name of their beliefs that doesn't mean that their beliefs are inherently wrong.
"Britain First on their Facebook page said yesterday: "Even if he is a Britain First supporter, you can't punish the actions of a whole group with the actions of a few.
"To which someone replied: "Well you could say the same about Muslims.
"I think we should keep the referendum but we should do it properly without the childish name-calling, without the inflammatory bullshit.
"Let's try and do it without the anger and let's definitely do it without the violence."
Related