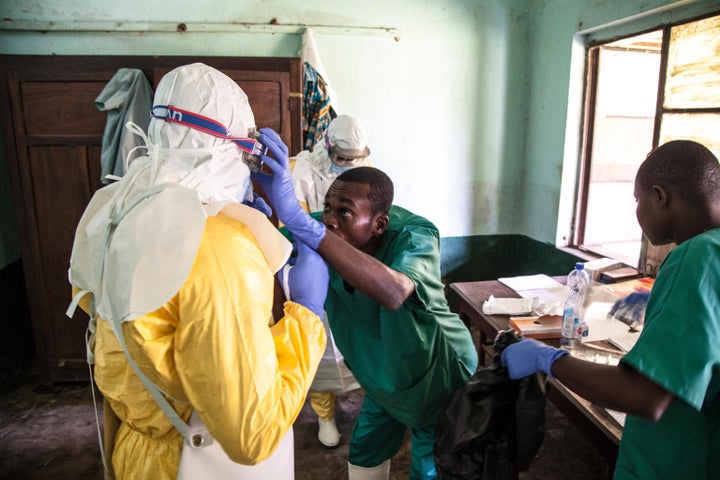 The escalating Ebola outbreak in the Democratic Republic of Congo (DRC) has recently driven this little-reported country into our headlines. Still haunted by the epidemic that claimed 11,000 lives in 2014-16, the international community has been quick to react, with WHO discussions on how to contain a further spread of the disease taking place just days after the first case was reported.
But this is just the latest blow for a country which seems to be trapped in a perennial state of flux. Forced recruitment, brutal violence, disease and severe food insecurity have dominated the lives of the Congolese people for many years. DRC sits firmly near the top of many aid organisations' priority lists, but its crises have been blindingly absent from international news.
A country the size of Western Europe, Congo's vibrant and luscious landscape and abundant natural wealth is juxtaposed with two decades of a brutal, man-made crisis. This is the ninth Ebola outbreak since 1976. DRC has also been victim to one of the world's worst cholera epidemics, it hosts 4.5 million internally displaced and in the last year has seen a mass exodus of over 700,000 refugees.
20 years ago my first humanitarian mission took me to eastern Congo and I have been compelled to return ever since. It is unfathomable to me how the crisis in DRC has been overlooked for so long. Almost half-way through the year, Unicef's 2018 humanitarian appeal for children is just 17% funded.
I visited the vast Kasai region, where civil war has left millions of people displaced and starving. Kasai is a microcosm of the issues that have afflicted DRC for so long. Today, 3.8million people in the region need humanitarian assistance, including 2.3million children. Although there is now a lull in the violence that has simmered through this region for years, fear and insecurity persist.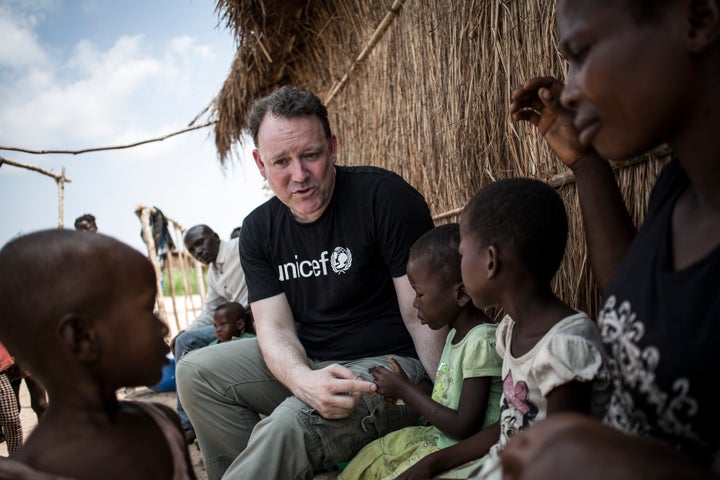 When violence broke out in 2016, Kasai's dense forests sheltered desperate families who fled in search of safety. Forced to survive on manioc leaves and sleep under palm leaves for months on end, people lost all access to essential goods and services such as health care, safe water and sanitation, and education. Thousands of children died of preventable illnesses, including malnutrition, malaria, diarrhoea or cholera.
Militias used children to fight and kill, to act as human shields and to recruit other boys and girls as soldiers. They burnt villages and occupied schools, destroying classrooms and hospital wards.
When we talk about these issues, they are often met with a certain discomfort. A disease epidemic is easier to comprehend than barbaric acts committed against innocent civilians caught up in an ongoing civil war. The recent Ebola outbreak may have prompted the media to talk about DRC, but it's vital it doesn't also end there. DRC's plight is too great; the scale of children's need is too huge.
During my time in Kasai I met several children who had been formerly associated with the militias, now being rehabilitated in Unicef-supported children's centres or having been reunited with their families. They told me of extensive initiation ceremonies, where they were forced to undertake trials to prove loyalty to their country and their ambitions to become a soldier. The superstition used to entice and entrap these children is powerful and widely believed. A social worker at one of the children's centres told me that even after a year in the job, the potency of the so-called "fetish" superstitions continue to shock him.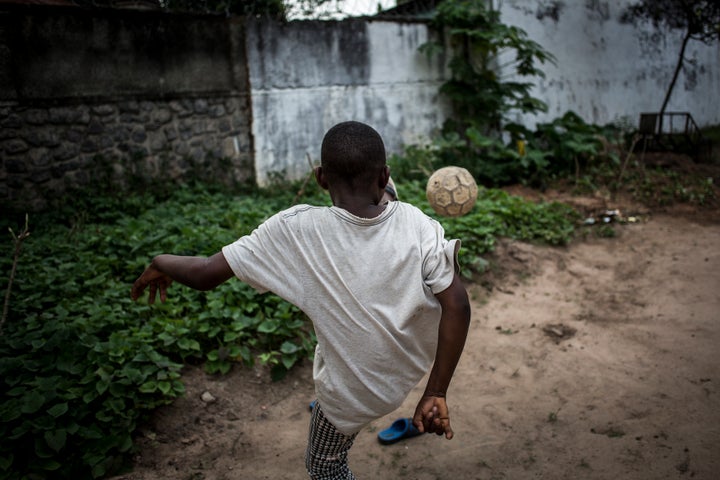 One girl, Yvette, told me in order to become strong she'd been made to drink alcohol containing the decapitated head of an enemy. This isn't uncommon; I heard from many children of the gruesome platters they were served up in order to prove their worthiness and assimilate the power of a militiaman. A boy, Jean, described how he had been forced to eat a paste of ground-up animal bones, which was believed to make the children invincible. The girls often experience sexual violence and with this comes great shame that can be hard for many to come to terms with. Yvette's father left the family after he learned she had joined the militia; he knew the implications of her membership.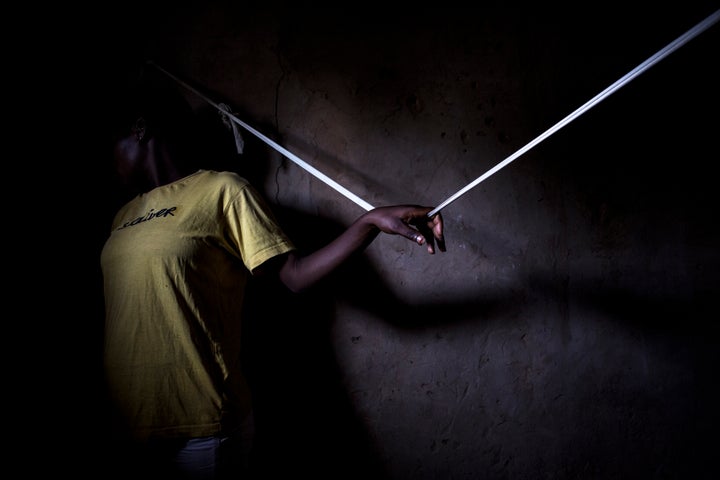 The reach of the militia extends far beyond the people they directly come into contact with. On a dingy hospital malnutrition ward, I met Betu and his two-year old son, Katumbuma. Betu walked 20km to reach the hospital, stopping only for a brief rest along the way at a neighbouring village. Katumbuma's mother was killed at the beginning of the war and Betu was left alone to care for their five children. He struggled to know what to feed them, conjuring meals from whatever he could find. Often he would cook 'fou fou', a local porridge made of maize mixed with manioc, or tea. It has very little nutritional value and is utterly unsuitable for a child so young. Katumbuma lay melting into his bed, his body was exhausted by the sheer effort of trying to breathe.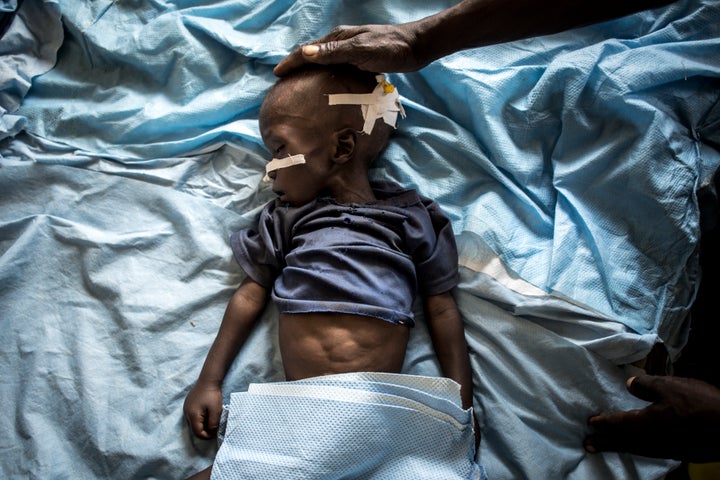 Despite the horrors they had been exposed to, the people I met were remarkably resilient. All of the children told me of their hopes to go back to school, to reclaim their childhood and look towards a brighter future. Jean told me "without an education, I can never be anything." Betu, seeing past the likely possibility that Katumbuma would not survive, told me he knew things would be OK with the help of the nurses. This positivity is something people often describe when speaking of the Congolese and it was certainly something I saw during my previous work in DRC.
This nation will bounce back from their incarceration of endless crises, but while DRC has air time on the global media stage it's vital that people understand the true scale of the problems. Without funding, the nutrition programmes helping children like Katumbuma will cease to run. The centres liberating children from the militia and reuniting them with their families will close. The vaccination programme to contain the spread of Ebola will not be scalable. The Ebola outbreak is a sinister reminder of the fragility of this country, but it is just the tip of the iceberg.
To donate to UNICEF's emergency appeal for the Democratic Republic of Congo, visit: Unicef.org.uk/DRC