Denise was filmed watching the episode with her nine-year-old daughter Betsy and one of her friends.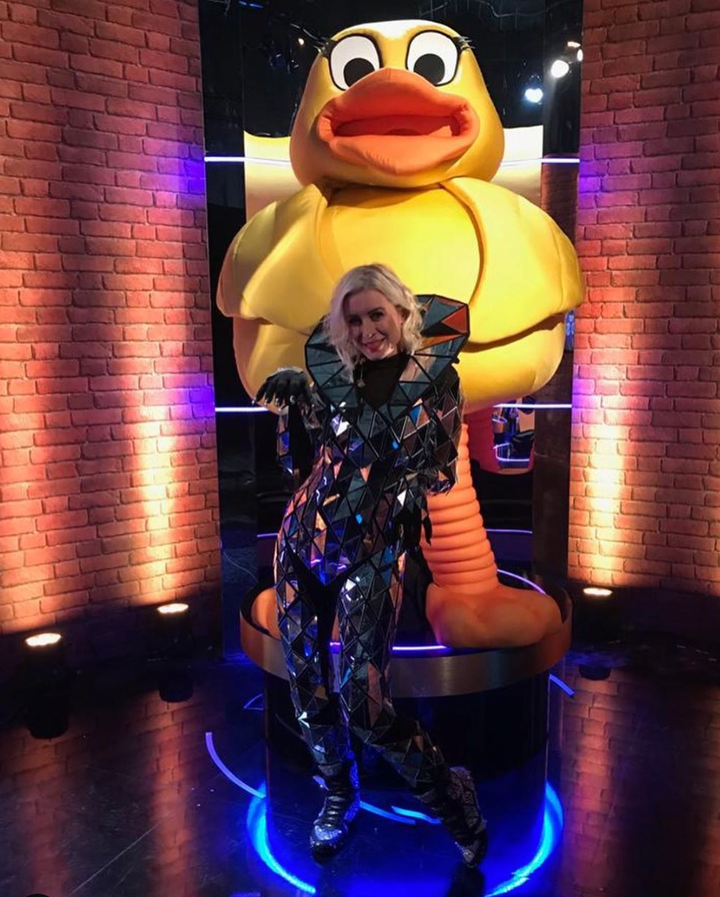 After she removed her mask on the show, Betsy - who had been watching the big reveal through her fingers - immediately turned to her mum and pointed, crying: "You!"
Denise laughed as the two girls screamed and pointed at her, with Betsy shouting: "It was you the whole time! We knew it!"
As well as unmasking The Fox, the identity of Monster was revealed to be Grammy winner Cee Lo Green in a double elimination.
After she was unmasked, Denise, who has starred in musicals in the West End and on Broadway, revealed she has been busy recording an album.
"Now I've been unmasked I can finally talk about what I've been up to the past few weeks," she tweeted.
"I've been tucked away in a studio recording an album with the fabulous @mrstevenanderson.
"I know I always appear super confident (another mask) I actually lost confidence in myself when it came to singing.
"As a mummy I stepped back with my singing and stage career to make sure I never missed precious moments with my daughter.
"It was a moment last summer when I was singing in the shower when Betsy my 9 year old daughter said to me 'mummy, why have I never heard or seen you sing on stage?'
"That made me realise I had to get back to what I've always loved doing. @themaskedsinger gave me the chance to get my confidence back. Thank you all for your lovely comments week after week. This cheeky little fox is a happy little fox."