A man claims to have filmed his neighbour leaving food out for a plague of giant rats that have left him too scared to let his children play in their garden.
Ali Khan filmed the rats outside his Southampton home in an attempt to force his local council to act, and says he is so frustrated by the situation he is considering moving house.
The 34-year-old said the rats "rustling" keeps his family awake at night, and the rodents have even attacked his pet Staffie Amo.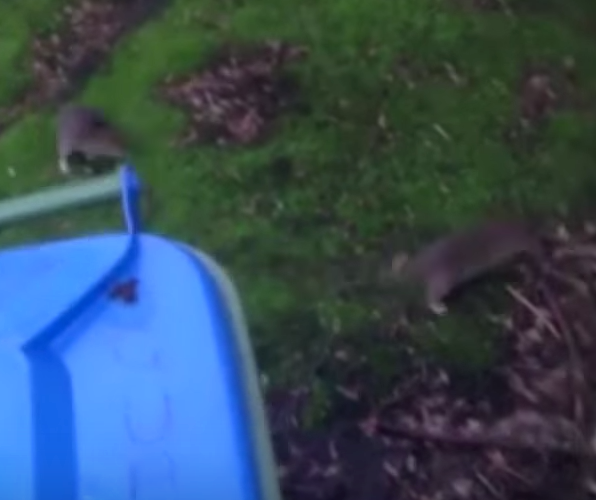 He told the Mirror: "My children won't go out now, and we can't put the dog's food outside in case a rat urinates in it and causes disease.
"On an average day there'll be ten outside. You can hear them rustling around at night.
"We can't open the back door in the summer in case they come in, and the shed has to be shut."
Khan wants the council's environmental health officers to investigate where the rodents are coming from and address the problem. He claims to have been in regular contact with the council about the problem for nearly two years.
Environmental health officers have been to visit the property but describe the case as "complex".
A council spokesman told the Mirror: "We can resolve most rat infestation problems in a straightforward way.
"However, some cases are more complex and take longer to resolve, as with this case."
Khan's neighbour, who he filmed leaving food in her back yard, declined to comment when approached by the Southern Daily Echo.