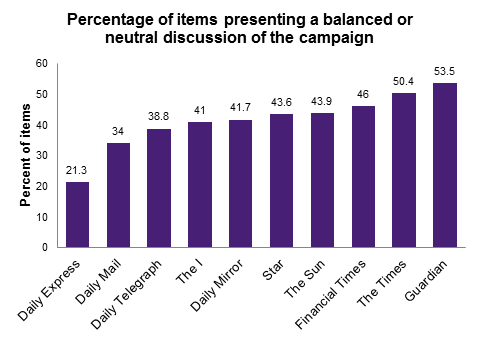 More than three-quarters of readers of a daily newspaper are being fed stories in favour of leaving the European Union, academics have found.
Loughborough University has taken a forensic look at 1,127 news stories published by ten daily papers since the start of May, and found a five-all split in terms of their pro- and anti- EU coverage.
But when weighted to circulation, researchers found Leave commands a thumping 82% of the national daily newspaper readership.
Its findings emerged as the The Sun - Britain's best-selling daily newspaper - today came out in favour of 'Brexit', a position that many thought was largely predictably based on perceptions the paper is anti-EU.
However, The Sun's coverage of the EU referendum campaign has been among the most "balanced" of all national newspapers, according to academics.
The analysis suggests that only The Guardian, The Times and The Financial Times has provided a more "balanced or neutral discussion".
At the other end of the scale, The Daily Express and Daily Mail are the "least balanced".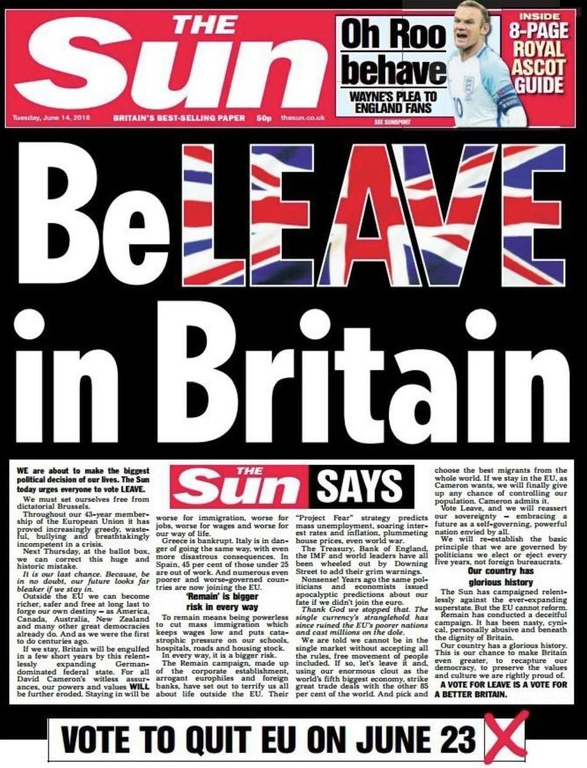 The university's Centre for Research in Communications and Culture has audited press coverage of the EU referendum between May 6 and June 8 as part of a wider study of the media.
News items published were scored +1, -1 or 0 based on how favourable they were to Remain, with volume and a publication's average taken into account. It found that the FT was the newspaper most in favour of Remain on all its measures.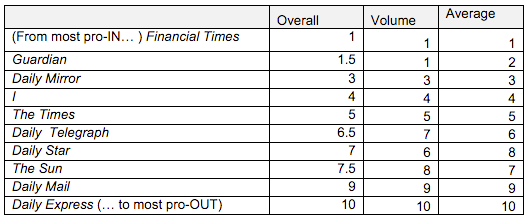 Of the 1,127 stories analysed, it found only a 64 article net total was in favour of Leave.
However, when weighted to circulation there was a huge gulf between the two camps: 18% of coverage was Remain, and 82% for Leave.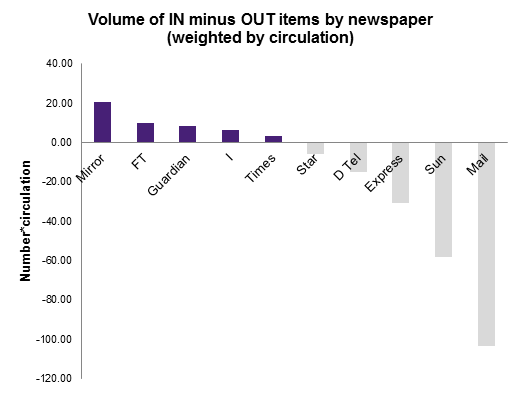 Report co-author professor David Deacon: "Our research shows the Sun had been hedging its bets on Brexit. Not any more.
"The paper's backing of Brexit is no surprise, but the strength of its editorial statement today is.
"Our research shows five national newspapers are backing Remain. Five, including The Sun, are backing Leave.
"But if you factor in the strength of papers' endorsements and the size of their circulation, Leave has an 82% to 18% advantage over Remain."
The Sun has backed the winning side in every poll since it backed the Tories in the February 1974 General Election.
Its decision follows a surge in polling for Brexit. A the YouGov poll for The Times shows Leave on 46% compared with 39% for Remain.
The Sun sells close to two million copies a day and has long been critical of the EU.
"The Remain campaign, made up of the corporate establishment, arrogant europhiles and foreign banks, have set out to terrify us all about life outside the EU."