Give or take winning the lottery, there are few better feelings than discovering a product or hack that makes parenting easier – imagine the excitement in homes up and down the land when microwaves were invented. And there's still plenty of room for innovation – here's some kit mums and dads would sell a kidney to get their hands on.
Bottomless car boots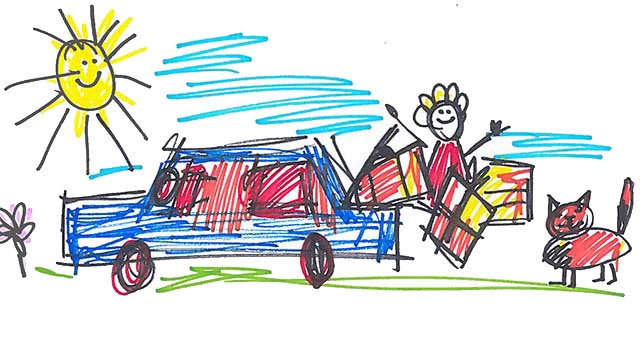 No boot space is ever enough boot space unless you're willing to cart your family around in a lorry. But try parking one of those at the local leisure centre. Any trip lasting longer than one night – particularly where a tent is involved – generates so much luggage, packing the car becomes a test of spatial awareness and logic that might end with a child strapped to the roof. Imagine, for a moment, if there was always room for more, if your boot was like Mary Poppins' handbag, if you never had to choose between your kid's camping bed and your wine supply. Scientists, get on it.
Argument-proof telly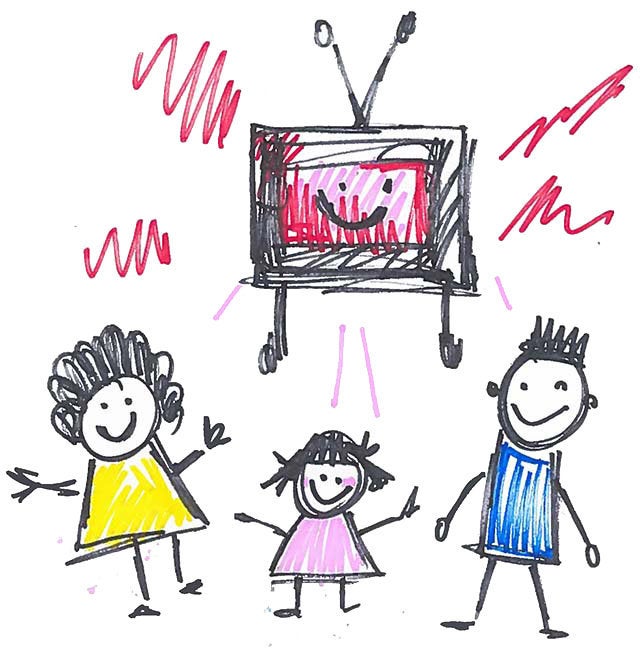 It's a golden age of television, there's so much good stuff to choose from. And therein lies the problem if you have several people in your front room with very strong opinions and an inability to compromise (in a nutshell that's children from the ages of two to 16). Rival groups form behind The Good Dinosaur and Moana, positions harden until a promise is made to watch both. Then someone throws Smallfoot into the mix. It's utter chaos.
How much more relaxing would it be if the TV just knew what would keep everybody happy, no questions asked? It might involve implanting some kind of mind-reading chip in your offspring's brain, but a little invasive surgery is a small price to pay.
Food-repellent jumpers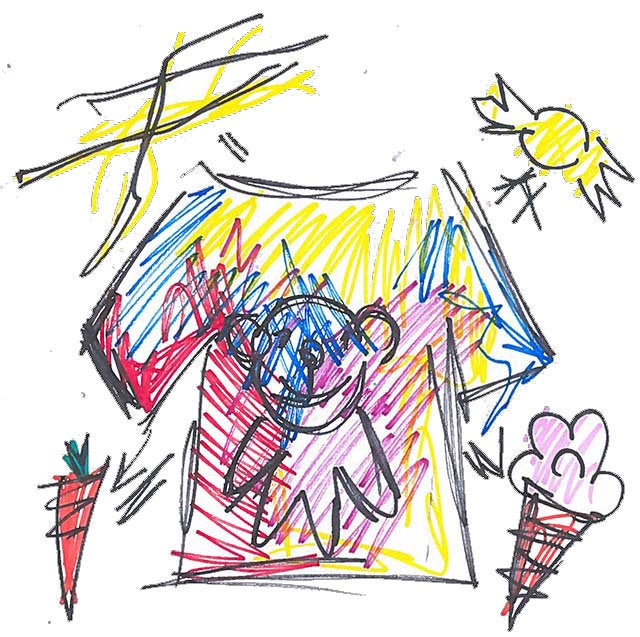 Gravity may get all the attention, but the law of nature that most impacts parents is the one that states a child will wipe their greasy fingers on a freshly laundered pullover within five minutes of putting it on. We'd all agree the bottom half of a child's outfit needs changing on a fairly regular basis, but if it wasn't for their inability to put food in their mouth without also spreading it across a five mile radius, jumpers would last for weeks. Think what that would do to your washing pile.
Clothes sorter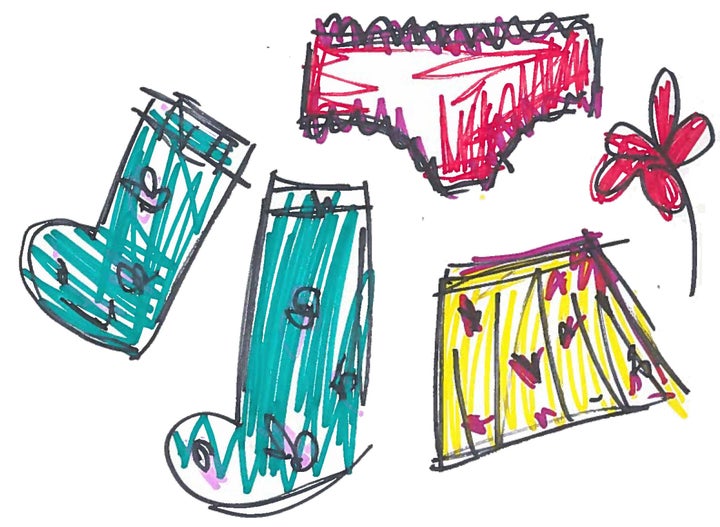 Talking of the washing pile… thank the lord of laundry that humans invented washing machines and dryers. Spending all day squeezing underpants through a mangle is no one's idea of fun. Now if someone could invent a device that also sorts, folds and puts them away in the right place, that would be marvellous.
Parents spend approximately 43 hours a week digging into the mountain of clean clothes that has formed in a quiet corner of the home, in search of matching socks. What wonders could you achieve if you got that time back?
Self-walking shoes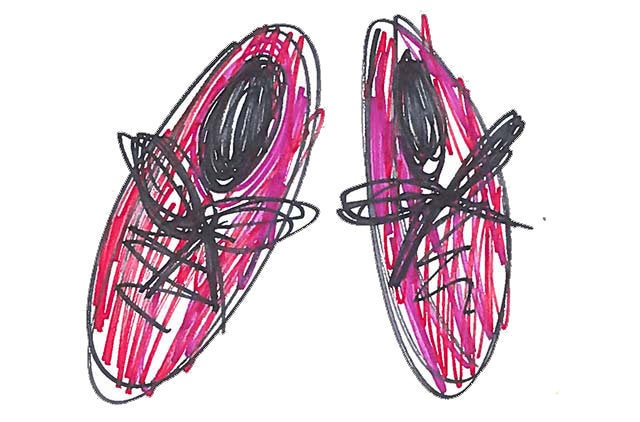 It's amazing how much energy children have, until you want them to walk somewhere you actually need to go. Ask them to amble to the post office, especially if it is up anything resembling a hill, and suddenly their legs buckle and they start crawling along the ground like a wounded soldier. Surely a pair of shoes that'll do the walking for them isn't far off?
Actual sweets that are actually healthy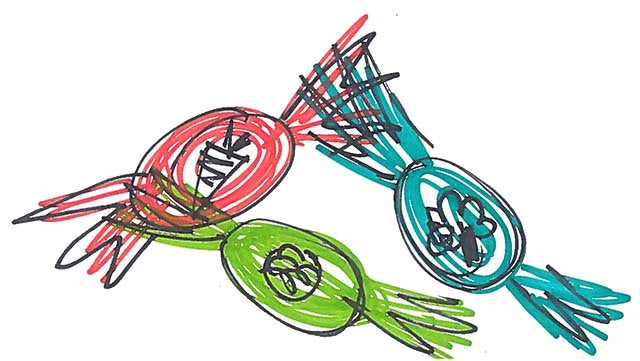 Yeah, yeah, plenty of brands claim they've cracked it. But come back when you've created a perfect gummy bear with all the health-giving properties of a carrot. It would stop all snack based meltdowns in their tracks and turn its creator into an overnight billionaire.
A printer that isn't full of excuses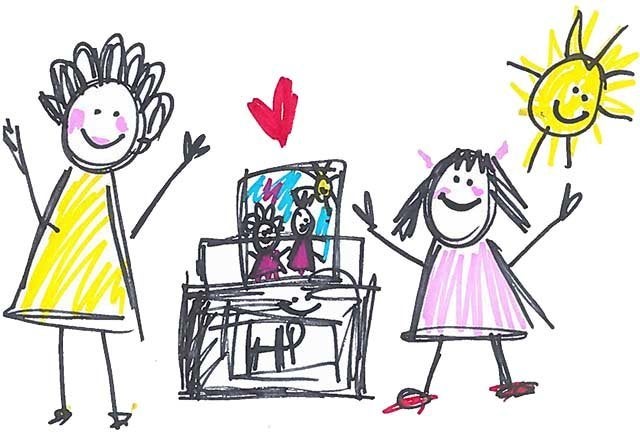 Somehow you've taken a picture of your family and they're all looking vaguely respectable. No one's crying. No one's giving the finger. No one's plastered in food. Everybody's smiling. You want to print it, frame it, send it to all the relatives, because it won't happen again – not before Halley's Comet comes back around anyway.
But the printer's in the loft. And it's run out of ink. And now it won't configure to your phone. Now it's got no paper. Now the paper's jammed. Now you can't find the jam. Now it's making a horrific noise and out comes a crumpled, streaked excuse for a picture. Now it's being thrown out of the window.
In a better world, you'd just send the photo straight from your mobile to your printer and a perfect image would glide into your hands. Your printer would never run out of ink and you could print as many photos, shopping lists, games, colouring pages and forms as you like, for everyone, forever.
Super parents: we made the rest up but the printer ACTUALLY ALREADY EXISTS. HP Tango is the world's first smart home printer (1) that, along with the app, allows you to print from anywhere, from any device, whenever you need to (2, 3). You can even connect HP Tango to your Amazon Echo or Google Assistant™ device for voice-activated printing (4, 5). Combine HP Tango with HP Instant Ink and get ink delivered to your doorstep (6), saving you 70% on printing costs (7) and ensuring you never run out again (8). Plus, with HP Instant Ink, photos printed from your phone are free. (9) Finally, a printer ready for today.
(1) "Smart Home Printer" defined using the following criteria: 1) Designed exclusively for mobile devices, and driven by an OEM printer app, like other IoT devices. This HP Tango device is designed exclusively for mobile devices since it requires a mobile device for install. 2) Uses both local Wi-Fi and cloud cell phone data connectivity for two-way connection with OEM app to control printer and get status. 3) Offers voice printing support for Amazon Alexa, the Google Assistant, and Microsoft Cortana. (See Keypoint Intelligence report for details: www.keypointintelligence.com/HPVoicePrint. 4) Unique in-class in that it lacks a screen/display, buttons/LEDs other than the power button, and a USB port. Smart home devices often lack screen/display and buttons/LEDs and USB port, since they are designed for wireless and control by OEM provided app on smart device like phone or tablet. Compared to the majority of in-class letter-size colour desktop inkjet printers and all-in-ones <$150 USD. Claim based on HP internal research of printer manufacturers' published specifications and Keypoint Intelligence - Buyers Lab March 29, 2018 study commissioned by HP. For details, see www.keypointintelligence.com/HPTango. Market share as reported by IDC CYQ4 2017 Hardcopy Peripherals Tracker.
(4) Requires Amazon Alexa, Google Assistant™, or Microsoft Cortana and an HP web-connected printer registered with Google Cloud Print or ePrint. For ePrint account registration, see www.hp.com/go/HPConnected/help/eprint.
(6) Based on plan usage, internet connection to eligible HP printer, valid credit/debit card, email address, and delivery service in your geographic area. Printers require direct connection to the Internet for program participation. Internet access sold separately. For more details, see: hpinstantink.com.
(7) Based on HP Instant Ink service 300 page plan (savings for other plans will be lower). Based on use of all pages in plan without purchase of additional sets of pages compared to cost per page (CPP) to print ISO/IEC 24711 pages on market majority of colour inkjet printers less than £200 using original standard capacity cartridges as reported by IDC in Q1 2018. Survey based upon indicative manufacturers' supplies pricing as reported by SPIRE as of June 2018 and page yield listed on manufacturers' website as of June 2018. For further details please refer to hp.com/go/ukcompare. All prices include VAT. ISO yield based on continuous printing in default mode. Actual savings may vary depending on number of pages actually printed per month and content of pages printed. For more information on ISO standards: hp.com/go/pageyield.
(8) Ordered by your printer when needed, subject to customer internet connection. Availability may vary in exceptional circumstances. Express deliveries available via Support Services, if you use more ink than anticipated. See hp.com/go/instantinksupport for troubleshooting assistance and contact support options.
(9) Free photos includes all photos printed from a mobile device on paper up to 13 x 18 cm in size. Requires enrolment in HP Instant Ink paid plan, Internet connection to eligible printer, valid credit/debit card, email address, and delivery service in your geographic area. Photos printed on paper up to 13 x 18 cm in size from mobile devices do not count against your monthly page allotment included in your HP Instant Ink plan. Limitations may apply. Pages printed from your mobile device that are not photos or photos printed on paper larger than 13 x 18 cm in size do count toward your monthly page allotment included in your HP Instant Ink plan. Printer requires a direct connection to the Internet for program participation. Internet access sold separately. For more details on Instant Ink plans, see hpinstantink.com/freephoto. For details on local printing requirements, see hp.com/go/mobileprinting.