Dining in a Michelin star restaurant might seem like a luxury few of us can afford. But, in fact, fine-dining could be cheaper than you think.
In fact, there are plenty of delicious eateries to be enjoyed across the UK that will cost you less than £35 for a three-course meal.
Kitchen Knives analysed the menus of 163 Michelin star restaurants for 2019. The data shows the total price for starter, main and dessert from the evening menu, or in some cases the price features more than three courses or a taster menu (even better).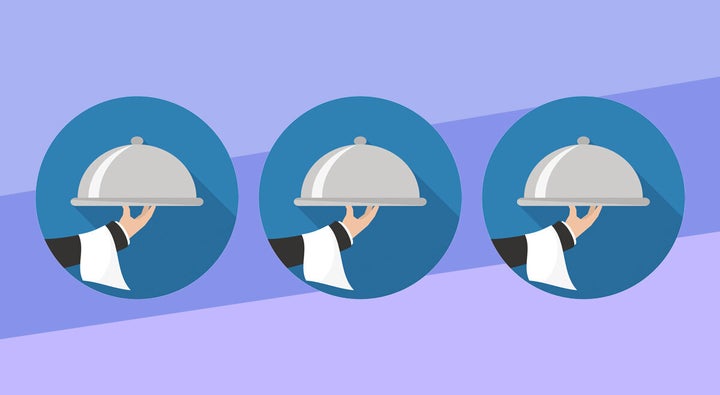 Hackney wine bar and restaurant, Leroy, came out on cheapest, costing just £23 for a three course meal. Having only opened in March 2018, it's already been awarded a Michelin star and describes its food as "thoughtful but not showy with a wine list that ranges from the classics to the crazy" according to its website.
The majority of the places in the list are located in London, seven to be exact, but there are a few further afield. The Pipe and Glass Inn is a gastropub in Beverly, East Riding, Yorkshire costs as little as £31.50 and come in at number six on the list.
The cheapest ten restaurants all boast one Michelin star. To find out which other restaurants made the cut, here's the full list of places that offer fine-dining on a budget. *indicates that overall price features more than three courses or a taster menu.
1. Leroy (Hackney, London) - £23.00
With a small menu, offering a refined selection of seafood, steaks and seasonal veg, the East London jaunt earned itself the top spot.
2. The Ninth (Fitzrovia, London) - £24.80
This French restaurant uses seasonal ingredients and Mediterranean-style cooking to serve up delicious plates of chargrilled meats, fish and veggie food.
3. Brat (Hackney, London) - £26.00
This rustic Spanish spot features an open wood fire grill, so don't miss out on the fresh fish and Basque influence.
4. St. John (Clerkenwell, London) - £29.10
St John's has held a Michelin star since 2009 and the whole roast suckling pig on its dinner menu has us suddenly starving. They've also got a mouth-watering Instagram account.
5. Kitchen W8 (Kensington, London) - £29.50*
This contemporary restaurant offers a modern European dining experience. "English with a French soul', as its website describes, sourced from trusted suppliers and seasonal produce,
6. The Pipe and Glass Inn (Beverly, East Riding of Yorkshire) - £31.50
This family-run gastropub boasts hearty meals and even has its own craft beer you can sip on while you wait for your dinner.
7. Trishna (Marylebone, London) - £32.00*
If Indian food is your favourite, ditch the takeaway and dine out in style at Trishna. A mix of Indian coastal cuisine and fine wines, it's the perfect upgrade for special occasions.
8. White Swan (Fence, Lancashire) - £32.00*
This lively pub is small but mighty, offering only three starters, three mains and three deserts to choose from. Less is certainly more in this establishment, as each is made with a unique twist thanks to the head chef Tom.
9. The Elephant (Torquay, Devon) - £33.00
This seaside eatery overlooks the harbour and has a regularly changing menu depending on on what locally grown ingredients are in season. Lunch anyone?
10. River Cafe (Hammersmith, London) - £34.00*
Dine out on an Italian feast at this institution, which sits on the banks of the Thames and offering good views and big portions. Yum.
We all work hard to earn our money – so it shouldn't feel like hard work to spend it well. At HuffPost Finds we'll help you find the best stuff that deserves your cash, from the ultimate lipstick to a durable iron to replace the one that broke (RIP). All our choices are completely independent but we may earn a small commission if you click a link and make a purchase.