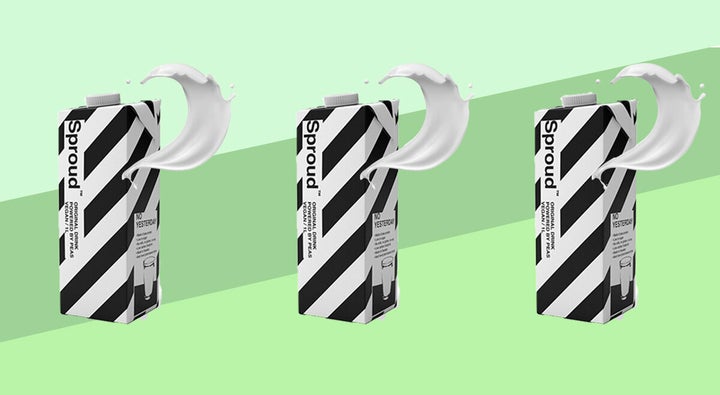 Pea milk. What does it look like, how does it taste, and does it go well with a cuppa? These are the questions we had when a bottle of Sproud Original Pea Milk landed on our desks.
Of all the alternative milks available – from oat, to almond and coconut – pea is the newest. Made from pea proteins, vitamins and calcium to make it foam, the plant-based stuff is vegan, gluten and soy-free. Sproud's offering is also packaged in renewable materials and is easy to recycle. So far, so good.
Before you ask – no, it isn't green. It's made from yellow split peas rather than garden peas so is more of a beige, light brown shade instead.
In order to carry out our very thorough scientific review, we tried the milk – which is available to buy in Waitrose for £1.90 – on its own, as well as in a cup of good old English breakfast tea to see if we could taste the difference.
Here are our verdicts:
"No pea scents here"
Amy, Assistant Life Editor
"It smells like normal tea – no pea scents here – and if no one told me it was pea milk, I wouldn't know. It's a bit more skimmed than semi-skimmed, but I was expecting a potent pea taste. They've done a pretty good job of replicating it, and it's perfect if you're not keen on the other milk alternatives. I didn't like the taste on its own, a bit too sweet and creamy for me."
"I can't tell much difference"
"It tastes slightly chalky, but I can't tell much difference to cow's milk. I wouldn't drink the milk on its own, though. It reminds me of chocolate milk, and has a subtle aftertaste. It could work well with cereal, I reckon."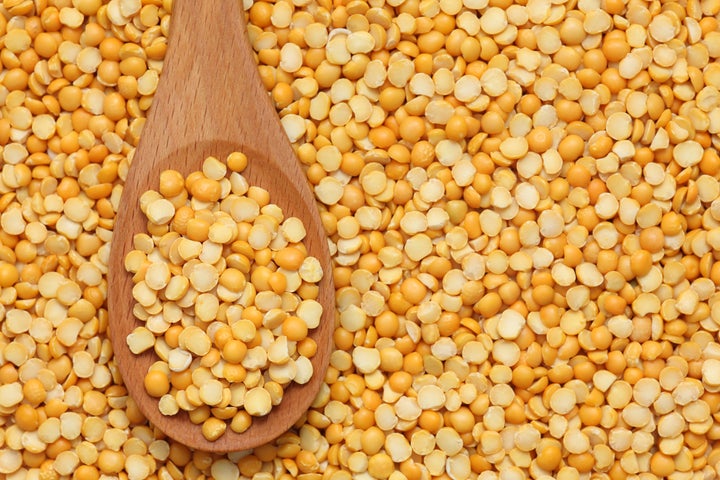 "It tastes surprisingly sweet"
"First impressions: well, it's not green. In fact, it has more a grey tint in the glass. On its own, the milk tastes surprisingly sweet, but when you think about them so do peas, and it has a touch of their metallic aftertaste, too. In my cuppa, it's light and non-creamy and the sweetness means I can do without my half teaspoon of sugar, which has got to be a good thing."
"It's definitely an option I would give a go"
"I never thought I'd want pea in my tea (not that kind of pee). The tea with pea milk tasted similar to a 'normal' cup of tea, with various plant-based milks. It's definitely an option I would give a go as an alternative milk. On its own, I wasn't so keen – but I am no longer a glass of milk a day kinda child anymore."
"It tastes like my standard cuppa"
Louise, Lifestyle Reporter
"It's pleasantly surprising and tastes just like my standard cuppa. You can barely taste the difference between it and my regular semi-skimmed. On its own however, there's a creamy texture to it that's strangely sweet, which is a little off putting."
We all work hard to earn our money – so it shouldn't feel like hard work to spend it well. At HuffPost Finds we'll help you find the best stuff that deserves your cash, from the ultimate lipstick to a durable iron to replace the one that broke (RIP). All our choices are completely independent but we may earn a small commission if you click a link and make a purchase.