'The Trip' fans are in for a treat - Steve Coogan and Rob Brydon are already hard at work on the third series, and a mid-life crisis beckons once again for at least one of them..
HuffPostUK caught up with the series producer Andrew Eaton last night, who revealed that the duo's third Trip is taking them to sunny Spain.
The first series saw Steve recruit Rob to accompany him - in the absence of his overseas girlfriend - to partake of a catalogue of gastronomical treats and romantic walks around some of the most picturesque spots of northern England.
It also famously gave them the chance to have a 'Michael Caine-off', with each propelling the other to new impressionist heights.
During that first series, it was Steve who seemed to be in the throes of a mid-life crisis over career and romance, missing his girlfriend but also seducing a number of different women along the way, while Rob settled for cosy phonecalls home to his wife in London.
The second trip, 'The Trip to Italy', took the pair along Italy's stunning Amalfi coast, stopping off at Pompeii and following in the footsteps of the great Romantic poets. This time around, it was Rob who succumbed to temptation, while Steve enjoyed a fresh companionship with his son who joined them.
This time around, it's… guess who? Andrew Eaton reveals it's Steve again. "They seem to take turns," he told HuffPostUK.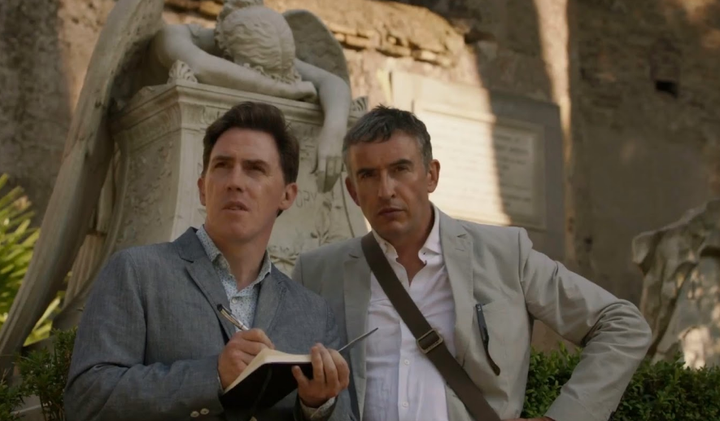 Steve and Rob previously indicated they'd be interested in taking the Trip to inland America, for something a bit different, but it seems they've been drawn instead to Spain.
For the third series which will be broadcast on Sky after its previous airings on BBC Two, Coogan said: "Having thought long and hard about yet another sojourn into culinary distractions and middle age, I have reluctantly agreed to Eviva Espana.
"I have a hole in my diary; there will be free food and accommodation and Rob Brydon is surprisingly good company. I also like Michael."
Sky confirms that this third series of 'The Trip' will see the pair visiting top restaurants in Cantabria, the Basque region, Aragon, Rioja, Castile-La Mancha and Andalusia.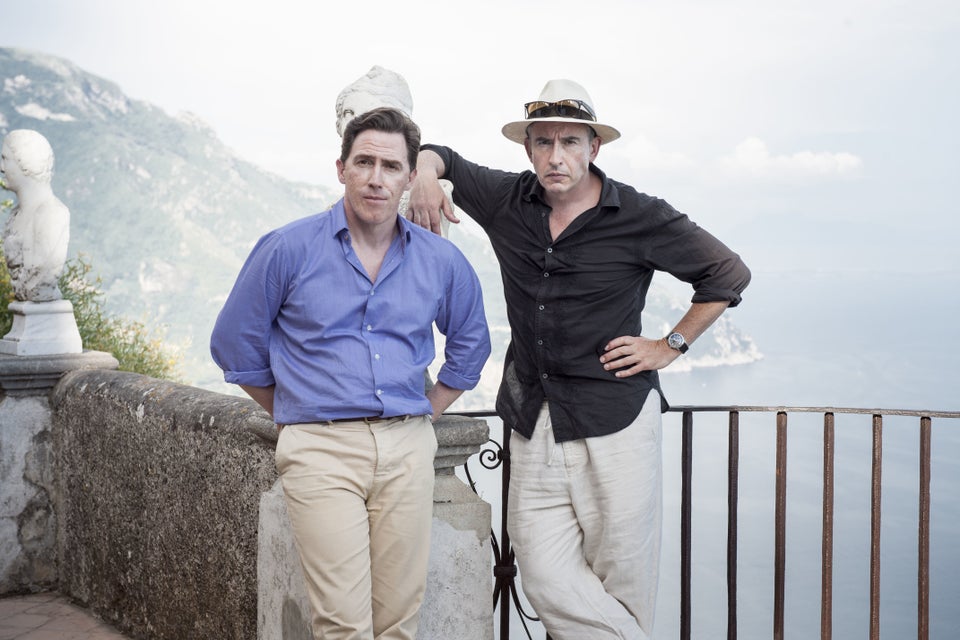 The Trip To Italy
Popular in the Community