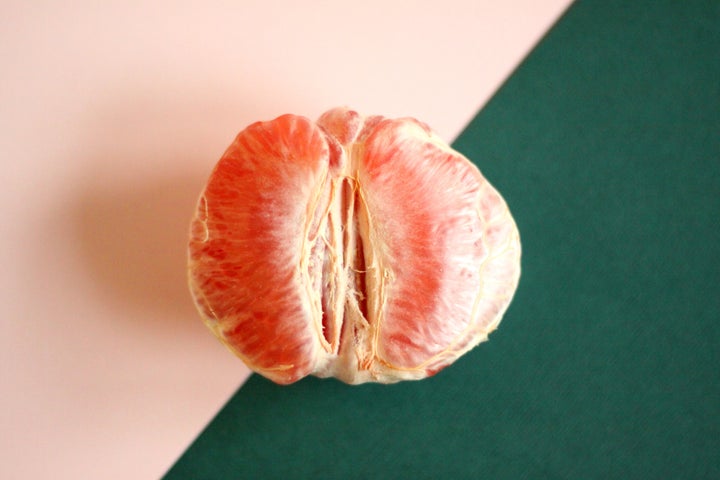 Whether you call it wanking, getting off, 'a little bit of me-time', or plain old masturbating, we're all at it but according to a new report from Lovehoney and Womanizer, some of us are at it way more than others. In fact, compared to even just last year, the wanking gap between sexes has widened quite significantly. Unlike our legs, am I right?
No, sorry, back to the stats.
So, back in 2022, Lovehoney reported that women, on average, masturbated around 70 times a year and men were reported to masturbate around 145 times a year. Personally? No comment, thanks.
Anyway, this year, their data has revealed that while women are masturbating around as often as they were in 2022, men now state that they masturbate, on average, 191 times a year. Which is quite the leap from last year! This means the masturbation gap has risen from 35% in 2022, to 63% in 2023. Whew.
Self-care comes in many shapes and forms
So, we all know by now that this is a stressful time to live in the UK. We're not having fun AND it won't stop raining. Lovehoney and Womanizer reckons that this state of affairs explains the masturbation gap for both sexes – women are masturbating less in response to these stresses and men are prioritising their self-pleasure more often.
Interestingly, while the masturbation gap has expanded globally, the libido gap has only worsened in the UK with women stating that their libido has decreased in the last 12 months.
The stigma around masturbation doesn't help
Lovehoney's sex and relationships expert Annabelle Knight said, "there are many reasons as to why the masturbation gap exists, but one of the primary ones is that there is still a stigma and taboo around female masturbation, where the same doesn't exist for males."
Knight added: "The fact that the masturbation gap has widened and libido among women has actually fallen is alarming – it's no secret that economic downturn hits women harder than it does men, and this could be a reason for this.
"All we can do is encourage people of all genders to embrace sex positivity and be proud of it."
Masturbation has health benefits
If you're feeling low or stressed, some one-on-one time with yourself could actually be exactly what you need to get a boost. Masturbation has a range of health benefits including:
Endorphin release which reduces pain and stress, overall improving wellbeing

Release oxytocin, which increases feelings of pleasure and is particularly helpful on or around your period as it reduces pain and inflammation

Improved body image – women who masturbate more frequently associate pleasure with their bodily responses and some report developing greater satisfaction with their body and sense of self
Excuse us while we make up the numbers...