The five things you need to know on Thursday December 6, 2018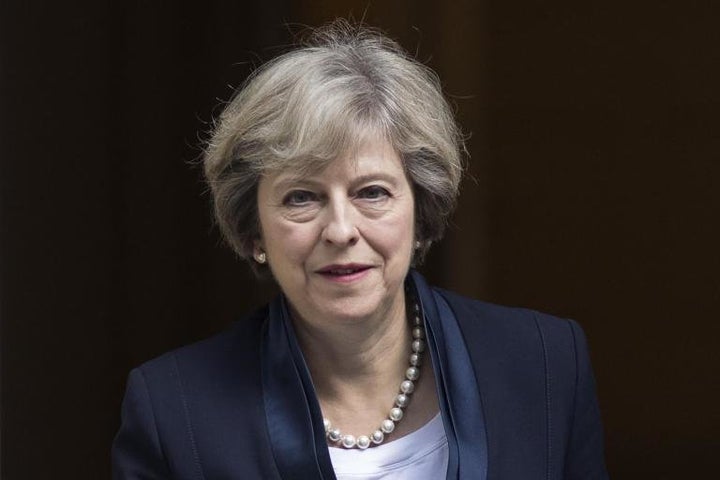 1. LOCKED-IN
Locked-in syndrome is a terrible condition in which the body and most facial muscles are paralysed but consciousness remains, along with an ability to perform eye movements. This morning, on the Today programme, the Prime Minister displayed the political equivalent as she once more struggled to communicate why her Brexit plans should win MPs' support. With much Government business delayed or put on hold (see below) by the Parliamentary battle over her Withdrawal Agreement with the EU, our body politic seems paralysed too.
The PM does indeed seem locked into her Brexit plans. The latest possible concession, the idea of giving Parliament a final say on whether to enter the controversial customs 'backstop', is being floated in private meetings with wavering MPs. But May herself was strangely reluctant on Radio 4 to enunciate how it would work. She in fact pointed out that no concession could unpick her deal with Brussels: "The backstop is an integral part of the Withdrawal Agreement but it would be an integral part of any Withdrawal Agreement." Her wider point was MPs would have to choose whether to opt for the backstop or an extension to the transition.
Brexiteers were swift to dismiss the extra Parliamentary 'lock' being floated last night. What confirmed their worst suspicions was the secret legal advice published yesterday, showing the backstop would indeed be 'indefinite' until replaced by something else. It's May's failure to be straight about this (and other necessary trade-offs in her deal) that is what really infuriates many MPs on all sides. SNP leader Ian Blackford came close to calling the PM a liar in PMQs yesterday, but outside the chamber he did indeed do that. He told the Daily Record: "Let's call a spade a spade. She did say the backstop is only temporary, so on the basis of what we now know then yes, the Prime Minister has lied."
The only clarity the PM really gave today was that the 'meaningful' vote would indeed take place on Tuesday. "We're in the middle of 5 days of debate which will lead to a vote on this issue... they are voting on the deal." But she didn't seem to deny claims that Cabinet ministers have urged her to postpone it. The Mail has some choice quotes, with one minister saying: "We need to be creative and we need to get the DUP back on board. It can be done, but it can't be done before next Tuesday." The Times reports that Gavin Williamson, along with Amber Rudd, Sajid Javid and Alun Cairns all think she should pull the vote if heavy defeat still looks likely.
With the EU unlikely to budge at all on the backstop, it's hard to see what May can do to bring the DUP or Brexiteers on board. Nigel Dodds told Peston last night that the DUP would back May in a confidence vote, thus allowing many Tory MPs a 'free hit' next week, without the worry they'll trigger a general election. He also confirmed what I've been banging on about for some time, that even if May somehow wins the meaningful vote (don't laugh), the Withdrawal Bill itself will be the next target for opponents. As for Tuesday, Michael Gove, who is now set to close the debate, looks like the PM's last shot at peeling off some of the rebels. The meaningful vote was meant to mark the end of the Brexit process. It now looks like just the start of more chaos and division. After last year's snap election disaster, May is still locked in a prison of her own making.
Lots of Brexiteer MPs are heartily fed up of 'no deal' being used to scare them and the public, with many claiming it's a misnomer and that inevitably arrangements would come into force to avoid Armageddon. Some backbenchers have even seized on Mark Carney's line the other day that "there is also a smooth move to WTO" in the Bank of England's analysis.
But the fact remains that the prospect of leaving the EU without any agreement with Brussels terrifies the hell out of many middle-of-the-road backbenchers on all sides. Yesterday all current Privy Counsellors were invited to one of two private briefings at the Cabinet Office's Civil Contingencies Secretariat on 'the impact of no deal'. Some Brexiteers sent the invite were furious, with one source saying the idea is a 'gross abuse' of Whitehall and a naked attempt to put the fear of God into MPs to back the PM's deal.
So, how do MPs mobilise what is supposed to be their Commons majority against 'no deal'? Well, Hilary Benn's amendment to the meaningful vote – which rejects May's deal but also no deal - was seen as one mechanism of marshalling the forces of moderation. Yet as HuffPost revealed overnight, some MPs, including ministers, have now spotted the little-noticed fact of Parliamentary procedure that means if the Benn amendment passes, May's main motion automatically falls. Yes, she would suffer a narrow defeat (at the hands of Remainer Tories). But that's seen as much more preferable to her being heavily defeated by a massive Brexiteer backbench rebellion of up to 100.
It's for this reason that Benn will come under pressure from Labour MPs to withdraw his amendment ahead of Tuesday. Many in the party want to see May not just lose, but lose big next week. Some Labour MPs, who are keener on the 'People's Vote' than Benn, are even threatening to pull their backing from his amendment. Benn is expected to refine his wording today, slimming it down to remove the 'Grieve' element (giving MPs a chance to draft alternative plans at a later stage) that has already been passed this week. That may not be enough to persuade those who worry he will inadvertently allow her to live to fight another day.
The latest example of the Brexit paralysis being caused across Whitehall came yesterday afternoon, when Communities Secretary James Brokenshire announced that today's local government finance settlement wouldn't be coming today after all. Declaring that the planned announcement "was made prior to the scheduling of the meaningful vote". He added: "I have therefore decided to announce the provisional Local Government Finance Settlement after this protected period."
Given that councils have borne the brunt of austerity since 2010, many are unsurprisingly upset at the further delay and uncertainty. Local authorities have been praying for a freeze or even a reversal of the cuts programme. Shadow Communities Secretary Andrew Gwynne told us the delay was evidence that "Theresa May's weakness has completely immobilised the government". Greg Burns of the Local Government Association (LGA) said money needed for vital community services is "running out fast".
Don't forget that the police funding settlement is usually announced around the same time as the council spending plans, so that will also be delayed. And this year the two are intertwined more closely than ever, after reports by the Times and SkyNews last week that council tax (or the police precept bit of it) could be hiked to help plug a gap in finances of police forces across the country. If Sajid Javid has indeed failed to squeeze the extra money he wanted out of the Treasury, it could be council taxpayers who foot the bill.
In the Commons yesterday, Javid made a strong 'security' case for the PM's Brexit deal. But he also had to admit that the long-awaited immigration white paper was still not ready and would not be in time for next Tuesday's vote. Given that May has put curbs on free movement at the heart of her entire EU package to voters, that's prompted yet more criticism that Parliament will be asked to vote on a 'blindfold' Brexit. I'm told that the white paper delay is caused by No.10 not the Home Office or the rest of the Cabinet. Javid has tried to sell May's plans, but it seems he's not getting all the help he needs in his own patch, from the PM or the Chancellor.
Our Ned Simons yesterday spotted that Penny Mordaunt had decided on a particularly vigorous bout of Twitter activity. But rather than tweeting, the Brexiteer Cabinet minister was busy doing something else - following lots of local Tory party associations. From Belmont to Berwick, from Richmond Park to Waltham Forest, her enthusiasm showed no bounds. Given that Mordaunt is the one Cabinet minister so far not to have been manning the airwaves to back the PM's deal (so far), is this further evidence she's gearing up for a leadership bid? No, no, no, say her friends. The timing is purely coincidental, nothing to do with the PM's Brexit woes.
If it weren't for Brexit, the latest Facebook revelations from the Commons culture committee would be topping every news bulletin. Chairman Damian Collins's 'fake news' inquiry yesterday published an astonishing cache of secret documents. One email showed staff at the social media giant discussing how to keep quiet its decision to access call logs and texts of all Android phones without requiring users' informed consent. Collins says it's clear that this was all about putting profit before privacy. He's not wrong.
HuffPost is part of Oath and on 25 May 2018 we will be introducing a new Terms of Service and Privacy Policy which will explain how your data is used and shared by Oath. Learn More.
If you're reading this on the web, sign-up HERE to get The Waugh Zone delivered to your inbox.