During the last Tory leadership race in 2016, Theresa May launched her bid to be PM with a withering put-down of the man who was at that point her main rival. "Boris negotiated in Europe," she said. "I seem to remember last time he did a deal with the Germans, he came back with three nearly-new water cannon." When she was Home Secretary, May had refused to allow the then Mayor of London a licence to use his new toys. Last year, unloved and unused, they were sold for scrap by Sadiq Khan, with a £300,000 loss to the taxpayer.
Today, Johnson is proving that revenge really is a dish best served cold. His big new policy announcement of 20,000 extra police comes complete with a broadside at May's own record on crime and policing at both the Home Office and in No.10. "Soaring crime levels are destroying lives across the country and we urgently need to tackle this," he says. Yes, you read that right: 'soaring' crime levels. Some in No.10 would say that's buying the Corbyn narrative and point out that crime surveys show overall crime has fallen steadily in recent years, though there was a spike in recorded crime in the past year.
Still, Johnson has worked out that Labour has made headway on this issue (don't forget Jeremy Corbyn successfully managed to highlight police cuts after the Manchester terror attack in the 2017 election). So, adopting the credo that all policy is theft, he's nicked Sajid Javid's own leadership pledge and run with it (just as he picked up Ken Livingstone's embryonic cycle scheme and remade it in his own image). We've had Boris Bikes, Boris Buses and now we're going to get Boris Bobbies.
Of course, Labour will point to Johnson's acquiescence in all those police cuts since 2010, not least his closure of police stations across the capital and the dismantling of Livingstone's neighbourhood policing model. And the money to pay for the new bobbies is not exactly kosher (Philip Hammond's 'headroom' borrowing that relies on a Brexit deal). But it gives Tory MPs invaluable ammunition on the doorstep.
Jeremy Hunt is proving that he really can get himself into difficulties by riffing on social policy and free votes. First it was abortion, now it's foxhunting. "As soon as there was a majority of parliament that would be likely to repeal the foxhunting ban, then I would support a vote in parliament," he told the Telegraph's podcast. "I would vote to repeal the ban..I don't hunt myself. It's not particularly my thing … [but] I think we have to recognise that, in terms of the balance of the countryside, it's part of our heritage. So personally I'm happy for people to do it."
Those with cool heads are pointing out that Hunt's words are just a restatement of the Tory manifesto pledges made since 2005. And in fact the 2017 pledge was marginally less gung-ho than in 2015, as Phil Cowley says. But cool heads do not a Tory leadership contest make and Johnson proxies have compared his remarks to Theresa May's election campaign blundering (Labour made animal cruelty a huge issue). Both Kevin Foster and Julian Knight have slammed him on Twitter, the latter saying: "We can't seriously be talking about this again..hunting...does no one remember the 2017 GE?!?"
Scenting that he was the prey in the leadership bloodsport, Hunt tried to change course, telling the Today programme that "the law is not going to change on fox-hunting, there isn't a majority… It wouldn't be my priority as prime minister". He said "I was giving a straight answer to a straight question", but then repeatedly avoided doing just that as Mishal Husain asked him if foxhunting was cruel or not. "It's not my thing," was all he would say.
With the leadership ballot papers being posted out later today, it all felt like Hunt was so desperate to woo the hardcore Tory membership that he forgot his own campaign strategy. His two main two weapons against Johnson are his rival's lack of consistency and lack of popularity among the wider public. On both counts, Hunt's foxhunting foray undermined his case.
It's just one poll, but Jeremy Corbyn's MPs will be dismayed by the new YouGov/Times survey putting Labour on 18%. That's fourth behind the Tories (24%), Brexit party (23%) and Lib Dems (20%). As I've said before, the danger is that even after Corbyn comes up with another formulation of a second referendum on 'any' Brexit, many voters just won't believe he's serious about it. And it could be late September before a harder 'referendum and Remain' policy is adopted by party conference (and even that is in doubt given trade unions aren't there yet).
Still, Boris Johnson won't have it easy in this hung parliament. A new analysis by our Arj Singh has found that just five Tory rebels would be enough to bring down the government in any attempt to stop a no-deal Brexit using a vote of no confidence. His conversations with 14 out of the 15 independents suggested 9 would back a no confidence motion if all other parliamentary avenues fail, while Leave-supporting Labour politicians are unlikely to rebel. The other independents are undecided but unlikely to support the government.
The Brecon by-election could cut the current majority further. So, are there enough Tory MPs willing to back the nuclear option to stop no-deal in October? Only Ken Clarke has said explicitly he would do so. But Dominic Grieve, Phillip Lee, Antoinette Sandbach and Sam Gyimah are all facing potential deselection battles - battles that are surely likely to make each of them think 'what the hell, if I'm going anyway, I'm pressing the button'. And Philip Hammond this week signalled he'd do everything he could to stop no-deal. There's a logic too: if Boris Johnson really does think he can smash Corbyn into the ground, why not test that with an election?
As for confidence in the civil service, Corbyn yesterday claimed to have won a concession from cabinet secretary Sir Mark Sedwill that there will be an 'independent element' to his investigation into civil service gossip about his health. I understand this will take the form of a Civil Service Commissioner being involved in the probe. Some Whitehall old hands point out that they've said pretty disparaging things about May, Johnson and Cameron in private, yet for Labour the chatter about Corbyn's health is a new low. No one is expecting the culprits to be found, however.
BECAUSE YOU'VE READ THIS FAR...
Watch this black woman politely but very firmly tell a contractor that she won't be needing his services - after he turned up to her house with a giant confederate flag on his truck.
The House of Lords economic affairs committee has come up with a bold solution to the social care crisis. It wants a free NHS-style service of personal care, paid for through general taxation, with pensioners only paying for the accommodation cost of their residential homes. And its report calls for an immediate £8bn cash injection is needed to reverse Tory cuts.
Thatcherite former cabinet minister Michael Forsyth pushed the plan on the Today programme, but it remains to be seen if Boris Johnson will bite. Jeremy Hunt claimed he had only six months in charge of social care responsibility but many of his critics think he failed to build consensus on the issue as health secretary. Years after this Tory leadership contest is over, will be able one day to look back at the start of a cross-party action plan along the lines of the Lords report? The nettle really needs grasping.
Meanwhile, Labour is stepping up its attack on Johnson's other pledge to review 'sin taxes' like the sugar levy. "Boris Johnson is a serious threat to Britain's health" runs the tagline in its latest attack ad. Yesterday, Downing Street pointed out the sugar tax had worked, removing 45m kilos of sugar in one year from fizzy drinks (one and a half pounds of sugar per person, in old money). Hunt said Johnson's plan would fuel the obesity epidemic and was "terrible for young people". Just as worrying, some MPs think the sugar tax is very popular among women voters in particular.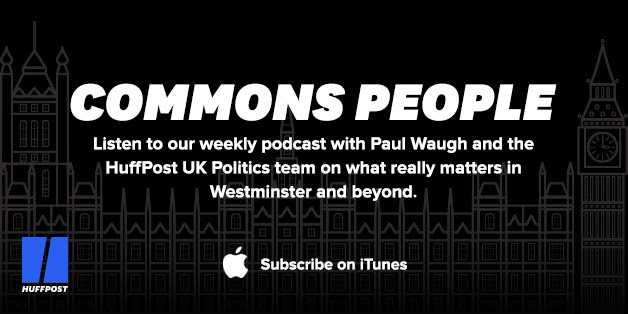 HuffPost is part of VerizonMedia and on 25 May 2018 we will be introducing a new Terms of Service and Privacy Policy which will explain how your data is used and shared by VerizonMedia. Learn More.
If you're reading this on the web, sign-up HERE to get The Waugh Zone delivered to your inbox.