Before she heads off to Brussels for today's crunch EU summit, Theresa May takes Prime Minister's Questions in the House of Commons. And as she prepares to 'beg' (Arlene Foster's word) for yet another delay to Brexit, there will be plenty of critics ready to remind the PM of her very own words at a previous PMQs exactly three weeks ago: "As prime minister, I am not prepared to delay Brexit any further than 30 June".
At the time, her 'as Prime Minister' caveat was read as a threat to quit if she didn't get her way (though it's worth remembering that same day she also made her ill-judged 'people v Parliament' TV address, for which she soon apologised). Either way, few expect May to step down, even if the EU tonight forces on her a long extension beyond that end of June deadline. May knows she has to face the music tomorrow when she updates Parliament with the outcome of the summit, with Tory Brexiteer fury likely to grow (see below).
Just how much more time will the EU grant for an extension to Article 50? The date in the draft summit conclusions is delightfully left as 'XX.XX.XXXX'. Donald Tusk's formal letter last night to EU leaders talked of a delay of 'no more than one year', with the flexibility to cut it short if a deal was approved by the UK Parliament. A long delay to avoid 'rolling cliff-edges' is certainly a widespread view. But note that some people like Robert Peston still think the EU may opt instead for May's own June 30 deadline. Note too that Tusk didn't get his year-long delay last time, and that Michel Barnier as well as the French, Austrians and others don't want a long extension.
The real problem with a long extension is whether it could be 'Boris-proofed' to avoid a hard Brexiteer regularly making life hell for Brussels. But as Labour is finding out (see below), Boris-proofing anything is very difficult indeed. French president Emmanuel Macron may want to impose 'conditions' on the UK's extended membership of the EU, yet that may not be legal. Catherine Barnard, of the UK in a Changing EU think tank, suggests one real sanction: any 'flex' in a 'flextension' could be designed to work both ways, with the EU pulling the plug if Britain misbehaves.
The talks between Labour and government ministers broke up last night with the Opposition pointing out that the Tories had failed to make any real 'shift' from the PM's red lines. Some are more hopeful than others of progress when the talks resume tomorrow, but one Labour source told me: "The more detailed things got, the more clear it became that fundamental differences remain on things like customs and on enforceability and deliverability of all this."
As I wrote HERE, there were several difficulties. Keir Starmer pointed out during the three-hour meeting thatLiam Fox's leaked letter, railing against a customs union, suggested May simply lacked the authority to deliver on any agreement. Some ministers raised the idea of finally publishing the Withdrawal Agreement Bill (WAB) to incorporate some worker and environment rights, as well as talk of changes to the 'political declaration'. But one source told me the idea of doing all that this week, let alone next week, was "for the birds".
Even if more progress can be made tomorrow, many on both sides want to give their troops a rest and come back refreshed after Easter. And the fact is that once the EU agrees to a fresh Brexit delay, this Friday's time pressure will be off. That doesn't mean that Labour-Tory agreement doesn't matter. The EU want some real sense that the UK Parliament has a common plan they can work with. Pippar Crerar in the Mirror has a tantalising line that Tusk's team rang Labour's team yesterday to suggest if things looked tight "Jeremy could help by phoning round" EU leaders.
On the Today programme, Brexit secretary Steve Barclay had another plan for if the Labour talks broke down again. If the negotiations failed, he said May would come back to Parliament and "seek to get a consensus" on various options, turning the 'indicative votes' into 'binding' ones. That would rely on "usual channels" (Westminster-speak for private chats between government and Opposition whips), he added. As I've been saying in recent days, it's the whips' agreement on process, rather than ministers' agreement on substance, that could be the most productive thing from these talks. It could allow Ken Clark's customs union to emerge the winner.
The very spectacle of a British PM having to beg the EU for extra time to sort its Brexit mess is an unpalatable one for many Tory MPs. Asked LBC's Nick Ferrari this morning if the PM would be 'toast by Friday morning' if she agreed to a 12 month extension, Brexiteer MP Henry Smith replied: "Er, yes. All credibility will be gone." That's more likely wishful thinking, but the backbench 1922 Committee meeting tonight will certainly see some dissent.
May is already on borrowed time as PM, and the agitation was obvious last night in the mass Tory abstension over the extension request to even June 30. Once more, the government relied on Labour votes to get the Cooper Act motion through (223 Labour votes, just 131 Tories). Steve Barclay points out that the delay is entirely due to hardcore Brexiteers not agreeing the PM's deal, rather than any fault of her own.
What is worrying for the government's long-term stability (and the length of May's premiership) is the sheer hostility and steeliness of the DUP these days. Arlene Foster's line to UTV yesterday was withering: "It is really quite painful to watch the PM at the moment going out to Brussels - it's quite humiliating actually. What we want to see is strong leadership." And DUP MEP Diane Dodds (Nigel's wife) twisted the knife by tweeting a pic of Oliver Twist with a begging bowl. Then again, don't underestimate May's own steeliness throughout this. There's fresh chatter she could stay in place until the autumn.
Yesterday saw the start of the first effective hustings in the long race to replace May and Matt Hancock impressed many with his own forward-looking pitch. Penny Mordaunt was her usual candid self, while Tom Tugendhat has ruled himself out (on the RedBox podcast). It will be fascinating to see where Tugendhat's support goes, but it doesn't take a genius to work out it won't go to Boris Johnson (the Foreign Affairs Committee chairman clashed repeatedly with the then Foreign Secretary). If Hancock can persuade Jeremy Hunt supporters it's time for a new generation, he really has a chance of that top-two slot. However, Mark Francois' Tennyson moment proved yesterday was A Tale Of Two Tory Parties.
BECAUSE YOU'VE READ THIS FAR...
Watch the moment when Theresa May arrived in Berlin, with no one to greet her. Angela Merkel made up for it with a late welcome, even speaking English (in every sense of the word): '`Nice to see you!…The best possible weather!'
With the Euro elections looking more likely by the day (though don't forget the PM's June 30 deadline means she can avoid the Strasbourg poll the day before MEPs are due to take their seats), the question is who will exploit them best? A new Open Europe/Hanbury poll makes good reading for Jeremy Corbyn's 'creative ambiguity' approach. Labour is on 38%, the Tories a dire 23% and Farage's Brexit party on 10%. ChangeUK are on just 4%.
Farage has told the Sun his party could spark a 'revolution'. And as we report, even Tory MPs Anne-Marie Morris yesterday suggested she could vote for the Brexit party. Yet these Euro elections could be the first in decades when pro-EU voters are really, really motivated to turn out. Speaking of which, Heidi Allen last night on LBC named 7 Tories the Tiggers were close to and may possibly have in their sights for defection (Bebb, Costa, Gyimah, Greening, Costa, Merriman, Sandbach).
I know no-deal Brexit is seen as less of a threat after the Cooper Act was passed, but our Arj Singh reports today that emergency no-deal Brexit planning has been ramped up at DEFRA, with officials now working 24 hours a day to minimise potential disruption to things like food supply. The EU Exit Emergency Centre (EUXE), based in the Department for Environment, Food and Rural Affairs has intensified operations this week amid fears of a potential accidental no-deal Brexit on Friday. EUXE staff have therefore moved on to around the clock shifts.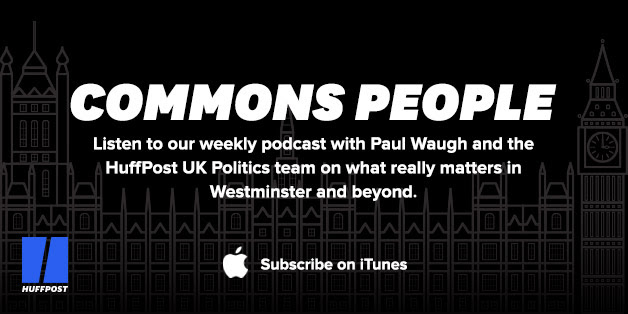 HuffPost is part of VerizonMedia and on 25 May 2018 we will be introducing a new Terms of Service and Privacy Policy which will explain how your data is used and shared by VerizonMedia. Learn More.
If you're reading this on the web, sign-up HERE to get The Waugh Zone delivered to your inbox.