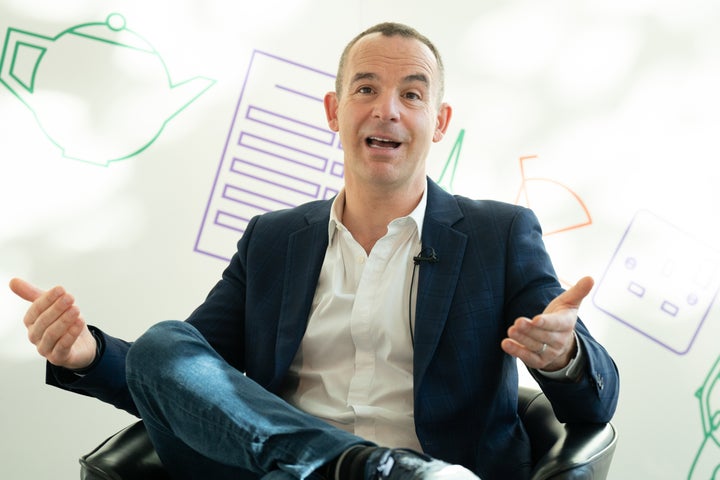 Consumer rights champion Martin Lewis has urged the chancellor to postpone the planned rise in energy bills from April to help millions struggling with the cost of living.
The average bill is expected to rise from £2,500 to £3,000 this spring when the government raises its energy price guarantee.
The energy price guarantee protects customers from increases in energy costs by limiting the amount suppliers can charge per unit of energy used.
Since October, it has kept a typical household energy bill in Great Britain for dual-fuel gas and electricity at £2,500 per year, and in Northern Ireland to around £1,950 per year.
Universal support payments will also end in April, but there will still be targeted support for those on low incomes and pensioners.
Lewis, the founder of MoneySavingExpert, said he had written to Hunt to demand that he postpone the planned rise, because wholesale prices have "come down very substantially".
He told the BBC's Radio 4 Today programme that a 20% rise in energy bills would be "damaging to people's pockets".
"It's also damaging to people's mental health — yet another major bill going up when the nation is already shivering with the damage of the cost of living crisis."
He added: "It just seems to me there is no need to do this.
"If we postpone this rise it is likely from July, wholesale prices will have gotten to the price cap and if the energy price cap, which is set by the regulator and is dictated by wholesale prices, is lower than the energy price guarantee we pay the lower amount, and that is likely to happen from July.
"To put this national act of harm of increasing the price guarantee for just three months, to throw another 1.7million people into fuel poverty taking it to 8.4 million, it seems unnecessary."
According to reports, the Treasury is reluctant to scrap the rise over fears that that volatility in the energy market could see prices fluctuate.
The department also cites lower than expected tax receipts from oil and gas producers as a factor in not halting the rise.
But Lewis said the Treasury was not going to spend "tens of billions of pounds less than it was predicted to last November" because wholesale rates have come down very significantly.
He continued: "I accept that this will cost the government money compared to not doing this.
"But it is going to cost the government very substantially less money than it was expecting to spend.
"Some of the numbers — and it's not my expertise but I've been looking at other people's numbers — are that the saving is in tens of billions of pounds compared to where we were.
"And let's just remember, we have a nation that is teetering. We have strikes across the place with people not being able to afford the cost of living rises.
"We've just heard water bills going up by 7%. We've got broadband bills going up by 14%. We have effectively nationalised energy prices.
"This is the one price mechanism that is fully in the government's control and it is choosing to put it up on the 1st of April.
"I think it would be a good idea for everybody if it postponed that and we crossed our fingers that wholesale rates stay low."
Lewis said that if Hunt were to consider postponing the rise in the energy price guarantee, it would have to happen before the March Budget because people will have had letters telling them their bills are going up.