An infectious disease expert who has been advising Boris Johnson and the government is now self isolating after developing symptoms of coronavirus.
Confirming the news on Twitter, Professor Neil Ferguson said that coronavirus is rife in Westminster.
Ferguson, the director of J-IDEA and the MRC Centre for Global Infectious Disease Analysis, posted on Wednesday: "Developed a slight dry but persistent cough yesterday and self isolated even though I felt fine. Then developed high fever at 4am today."
"There is a lot of Covid-19 in Westminster," he added.
Speaking to BBC Radio 4′s Today programme on Wednesday, Ferguson admitted he had been at a Downing Street press conference on Monday, and that there was a "slight" risk he might have infected someone there.
HuffPost UK saw him in the front row at Monday's press conference.
"I've been in so many meetings in the last few weeks and a number of my colleagues from other universities who've also been advising government in those meetings, have also developed symptoms," he told the programme.
"Central London is really the hotspot in the UK at the moment so there's almost certainly thousands of cases [...] so it's not that surprising."
Asked if Westminister is a hotspot, Ferguson said: ″There is a lot [of cases] and I've been in lots of meetings, contacting a lot of people."
Ferguson is part of the Imperial College Covid-19 response team – which is one of several scientific teams advising ministers.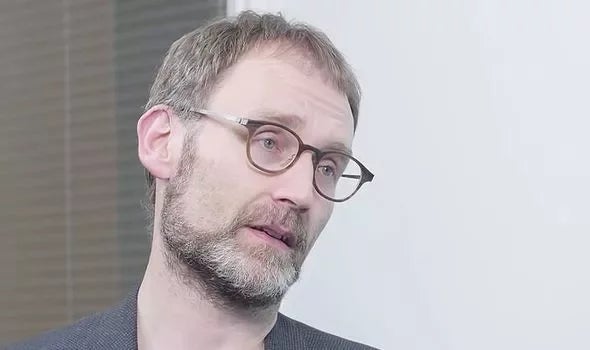 It published a paper showing that 250,000 people could die if efforts were focused only on delaying and slowing down the spread of Covid-19.
The paper analysed the most up-to-date data from Italy and the UK and concluded that the only "viable strategy" was a Chinese-style policy of "suppression" of the virus, elements of which have now been adopted in the UK.
The Tory MP, who is thought to have mixed with hundreds of people at Westminster in recent days and was at a Downing Street reception attended by Boris Johnson, fell ill on the Friday before.
Dorries, 62, has also been self isolating since the diagnosis.