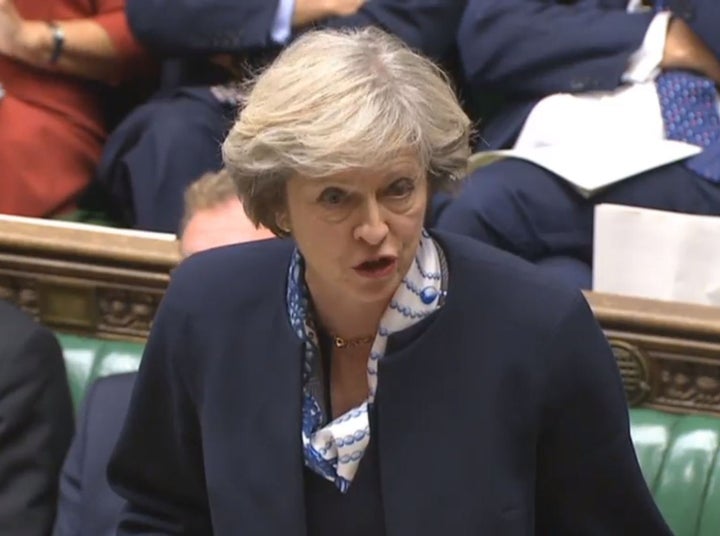 Theresa May has been accused of xenophobia, as she walked back plans to force companies to list the number of people they employ who were born abroad.
Speaking during prime minister's questions on Wednesday, Theresa May said it was "never the policy" to make firms publicly reveal where their staff were from.
Home Secretary Amber Rudd provoked a furious backlash last week after journalists were told the government would look at whether companies would have to be "clear about the proportion of their workforce which is international".
May said today there would be no "naming and shaming" but indicated the government could still try to collect the data.
"What we are going to consult on, is whether we should bring ourselves in line with counties like the USA which collect data in order to ensure they are getting the right skills and training for workers in their economy," she told MPs.
The prime minister was responding to Jeremy Corbyn, who accused her of wheeling out "gimmicks" at the Tory conference and said she was trying to turn migrants into "scapegoats".
Angus Robertson, the SNP's Westminster leader, said May's "crackdown and the rhetoric against foreigners by this government has led to even UKIP saying that things have gone too far".
"Can I remind the Prime Minister that when she was Home Secretary she put advertising vans on the streets of this country, telling foreigners to go home and at her party conference we heard that her party is wishing to register foreigners working in the UK," he said.
"There are people across the length and breadth of this land who are totally disgusted by the xenophobic language on display from her government."
And he asked May to confirm she intends to go ahead with the registration of foreigners workers but keep the information "secret".
The prime minister did not answer his question.