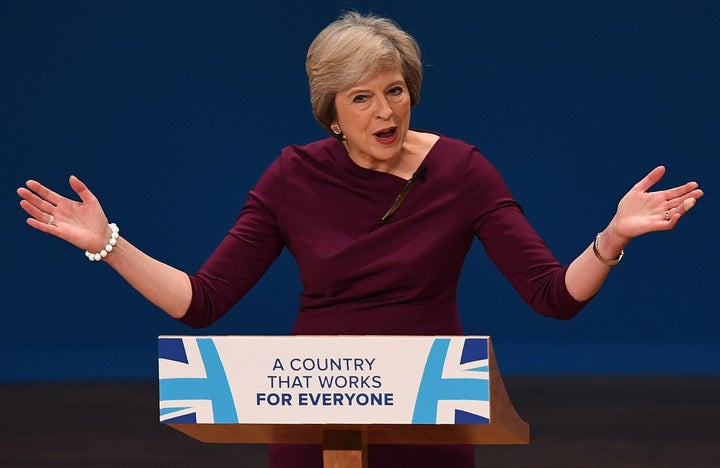 Theresa May today had one message she really wanted to get across in her keynote conference speech: a change is going to come.
The Prime Minister used the phrase, or a variation of it, eight times in her address to the party faithful in Birmingham.
And in case the message wasn't quite clear, the Sam Cooke song 'A Change Is Gonna Come' blared out into the hall minutes before she took to the stage.
But it wasn't just the 1964 soul classic – which became a civil rights anthem – which was referenced by May in her speech.
Here are six more songs the PM dropped in:
May mentioned 'revolution' four times in her speech. Clearly a fan of The Beatles classic.
David Cameron, NHS workers and the UK's Olympic and Paralympic athletes got a thank you from the PM.
Five mentions of the word Strong. Is May a bit of a Robbie Williams fan?
This classic from The Pretenders got a little mention as May said she "applauded success" but wanted people to play by the rules on tax and other matters.
At the end of the speech, May dropped in a little reference to Michael Jackson's power ballad Man in the Mirror as she promised to "make that change".
May brought her speech to a triumphant conclusion by repeating the title of this 1998 hit from Puff Daddy. Uh-huh! Yeah!
Related