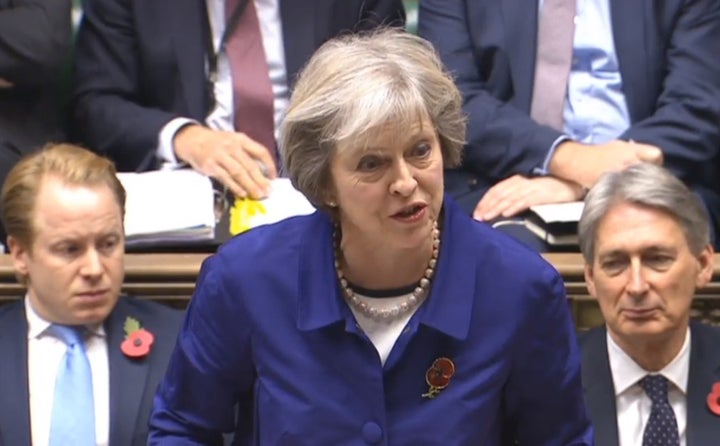 Theresa May has launched a withering attack on FIFA for refusing requests for England and Scotland footballers to wear poppies.
May declared that the footballing body should change its mind ahead of the Remembrance Day match between the teams at Wembley this month.
Lashing out during Prime Minister's Question Time in the House of Commons, May added that FIFA – which has been dogged by corruption scandals – should "sort their own house out" rather than interfering with a British tradition.
Her words came as the FA chairman Greg Clarke signalled that it was set to defy FIFA, telling ITV News "there will be poppies at Wembley".
Many Labour and Tory MPs believe the England-Scotland 2018 World Cup qualifying game on November 11 has special significance as it falls in the centenary year of some of the First World War's most deadly battles.
FIFA bans political or religious messages on shirts, but it was forced to allow England players to wear black armbands embroidered with poppies in 2011, after pleas from David Cameron and FA president Prince William.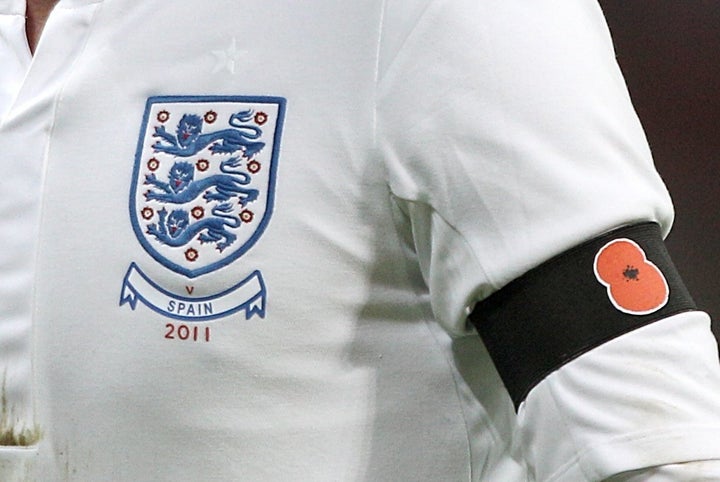 May told MPs: "The stance taken by Fifa is utterly outrageous. Our football players want to recognise and respect those who have given their lives for our safety and security.
"I think it is absolutely right they should be able to do so.I think a clear message is going from this House. I should say to Fifa before they start telling us what to do they jolly well ought to sort their own house out."
May was responding to Labour MP Steve McCabe, who had asked her to tell the English and Scottish FAs, as well as FIFA, "that in this country, we decide when to wear poppies".
Former Secretary John Whittingdale today said England should be prepared to have points deducted if it went ahead and defied the FIFA ban.
He told BBC Radio Five Live: "For them (FIFA) to try and brand the poppy as a political symbol shows a total misunderstanding, and I think there are a number of reasons why we are already profoundly unhappy with Fifa's behaviour and conduct and this adds to that list."
Asked if England should potentially risk a points deduction in the World Cup qualifier, Whittingdale replied: "Yes".
In a statement issued earlier on Tuesday, a spokesperson for the Royal British Legion hinted that FIFA may relent: "We see no reason why the poppy should be banned from players' shirts as it is not a political symbol.
"However, we understand a compromise will be found in armbands with the poppy on so that England players will enter the competition knowing they have shown respect for our armed forces."
But Scottish FA chief executive Stewart Regan told the BBC that FIFA had rejected the armband compromise and was "sticking to the letter of the law".
The English, Scottish and Welsh FAs are expected to meet a senior delegation from FIFA in London on Wednesday evening.
Damian Collins, chairman of the Commons Culture Media and Sport Select Committee, has published his own letter urging FIFA to relent.