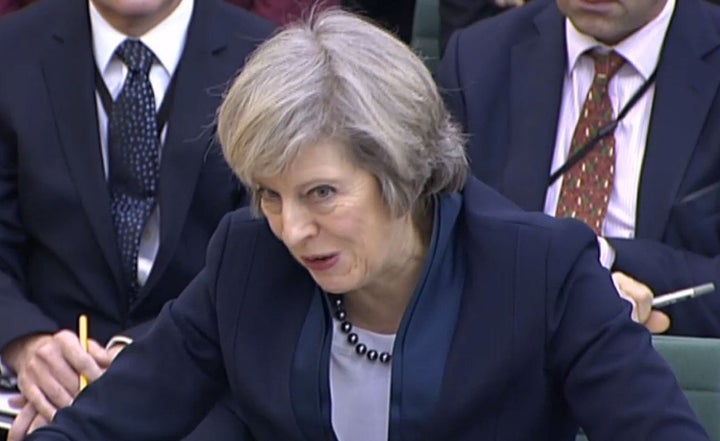 Theresa May has refused to guarantee that the British Parliament will get a vote on the final Brexit deal - even though MEPs will.
Pressed repeatedly by the Commons Liaison Committee, the Prime Minister would not commit to giving MPs and peers a vote.
The European Parliament has a veto on any deal to allow the UK to quit the EU, but May failed several times to say if British MPs would have the same rights.
Stopping short of any voting rights, the PM said only that Parliament would be able to "discuss" and "consider" the final proposals hammered out between London and Brussels,.
Pushed by Brexit Select Committee chairman Hilary Benn and by Liaison Committee chairman Andrew Tyrie on the issue, May refused to say if MPs would get a vote.
"It's my intention that Parliament should have every opportunity to consider these matters…But what I'm also concerned about is that we should deliver on the decision of the British people."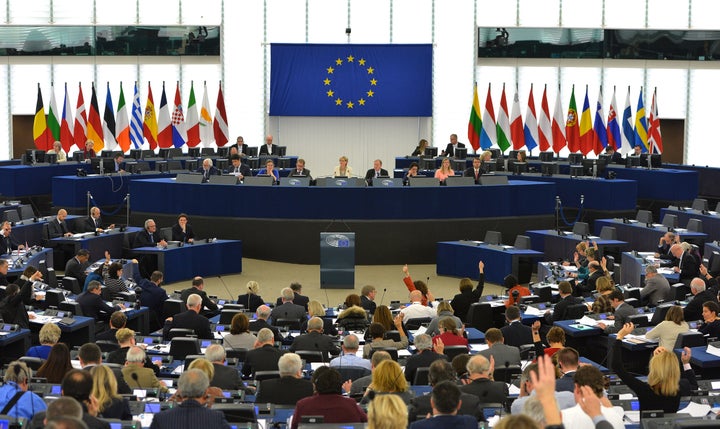 In her two-hour session before MPs May also:
* revealed she would make a speech on her latest position on Brexit "early in the New Year"
* signalled she was open to a 'transitional' deal on the 'practicalities' of Brexit once the UK had left the EU in 2019
* refused to say how long the Commons or Lords would have to consider her draft plans before the formal Brexit process starts by the end of April.
* admitted the Government had drafted contingency plans for "all options", including a hard Brexit withdrawal if talks with Brussels failed to come up with a deal
* defended the Tory pledge to cut net migration to below 100,000 a year and her decision to keep students in the target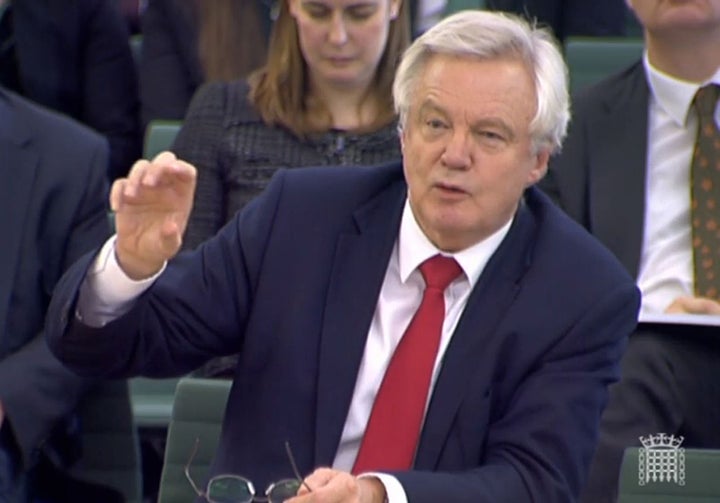 May's refusal to commit to giving the British Parliament a vote on the eventual Brexit deal came just weeks after the Government's own lawyer James Eadie QC told the High Court that it was "very likely" MPs would get a say.
And Brexit Secretary David Davis said this month that it was "inconceivable" that MPs would not get a vote on the final deal.
Labour's Shadow Brexit Secretary Keir Starmer told the Guardian: "It is a pretty extraordinary step given that MEPs are guaranteed a vote and they can vote the deal down."
Liberal Democrat Shadow Foreign Secretary Tom Brake said: "The European Parliament will get a vote on the final Brexit deal, it would be absurd if the UK Parliament and more importantly the British public were denied a say."
Quizzed as to whether MPs would get as much information as MEPs on the proposals, May said only that "we are very clear we want Parliament to be able to have the opportunity to debate and discuss these issues".
She added: "The European Parliament has a specific role within the negotiations...which is different to the UK Parliament."
May said that she wanted to give her Government as much "flexibility" as possible during the two-year Article 50 process.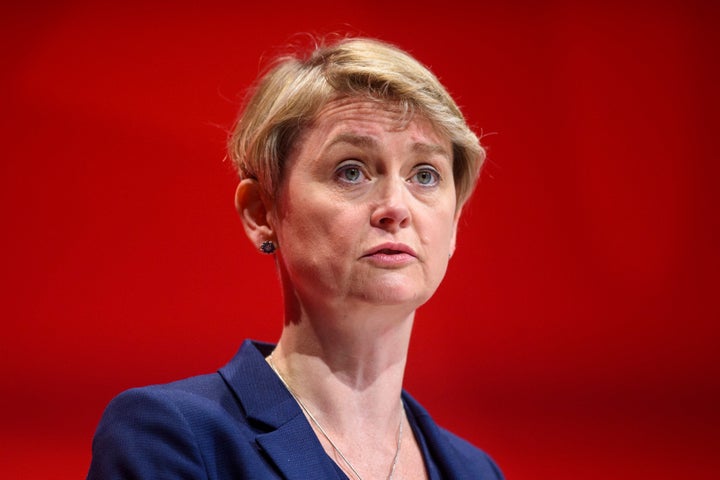 The Prime Minister clashed with Yvette Cooper, her former Shadow as Home Secretary and now Home Affairs Committee chairman, over her net migration target.
Cooper pressed May on how many fewer EU migrants she wanted after Brexit, pointing out the level was currently 189,000. "Who do you not want to come?" she asked.
May refused to back away from the Tory pledge to get overall numbers below 100,000, describing it as her "intention" and "target".
"There was a very clear message on June 23, that people wanted to take control of our borders...
"We will be putting into place arrangements that we believe will be in the interests of the UK."
Asked if she'd consider removing students from the migration figures - as suggested by Boris Johnson and George Osborne - May was unrepentant.
"We use the international definition of migration, it's perfectly simple," she said.
Foreign Affairs Committee chairman Crispin Blunt pushed May on whether she had drawn up contingency plans to cope should talks with Brussels fail to get a deal by 2019.
She replied: "We are looking at all the scenarios that might pertain….we are looking at a variety of scenarios that could pertain. We are looking at all the options."
The Prime Minister also said that a transitional deal for Brexit, after 2019, was possible - but only on technical issues such as sorting IT systems and other "practical matters" once the UK had left the EU.
"It may be case that there are some practical aspects which require a period of implement thereafter…but that has to be part of the negotiation."
Popular in the Community