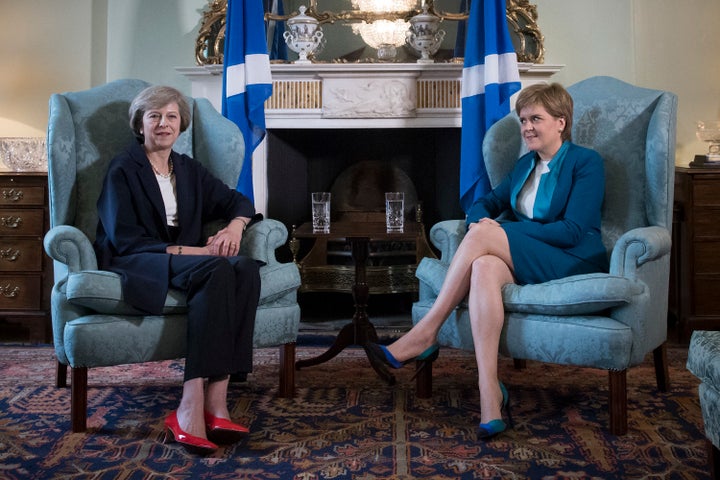 Theresa May has said the Scottish people "had their vote" on independence, after meeting Nicola Sturgeon in Edinburgh today.
Sturgeon has said the Brexit vote could lead to another independence referendum - as the majority of Scots voted to remain a member of the EU.
May said today she wanted the Scottish government to be "fully engaged" in the UK's exit negotiations with Brussels.
The prime minister added she would not trigger Article 50, the formal mechanism to leave the EU, until a "UK approach" had been agreed.
Speaking about the prospect of a second Scottish independence referendum, May said: "I think the question is: should there be another referendum?"
"As far as I'm concerned the Scottish people had their vote, they voted in 2014, and a very clear message came through, both the United Kingdom and the Scottish Government said they would abide by that.
"We now have the challenge though, as a United Kingdom, to ensure that we can get the best possible deal for the whole of the United Kingdom from the EU negotiations when the UK leaves the EU.
She added: "I'm very clear that the Government I lead will be for all parts of the United Kingdom and for all people."
With Scotland voting 62% to 38% to remain in the EU at the Brexit referendum, Sturgeon has warned it would be against the country's national interest to be forced out of the bloc by pro-withdrawal majorities in England and Wales.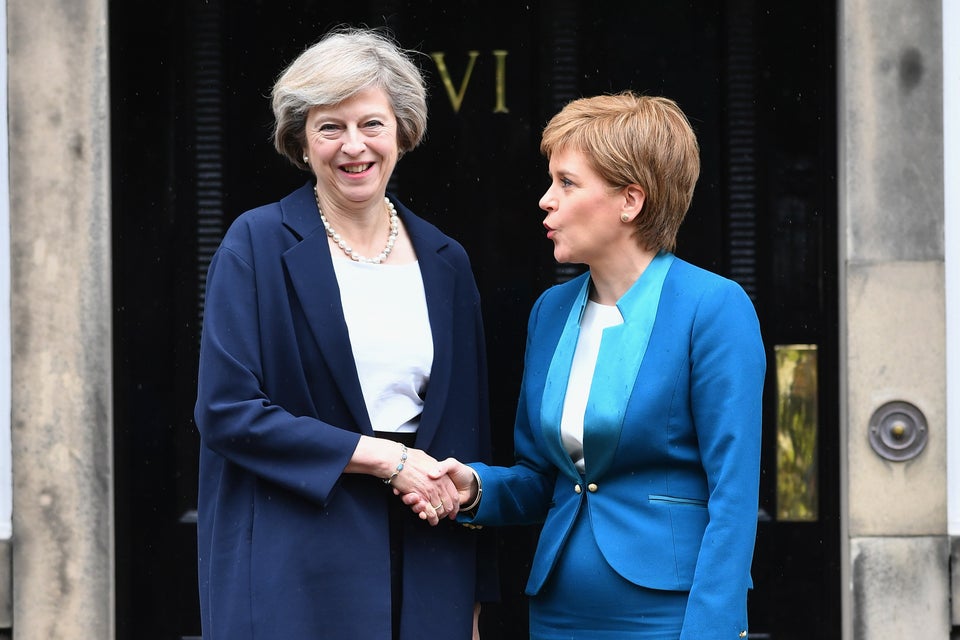 Jeff J Mitchell via Getty Images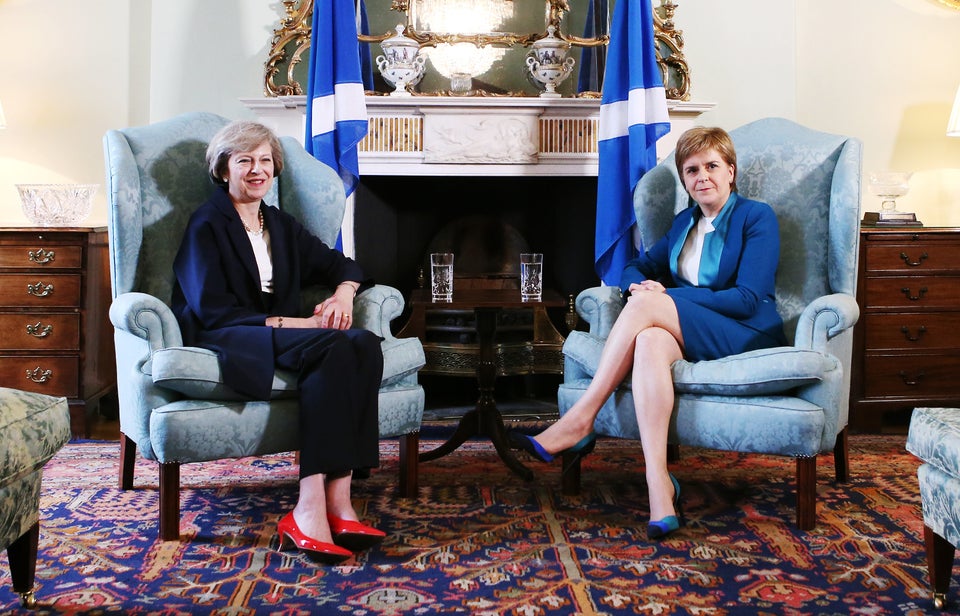 WPA Pool via Getty Images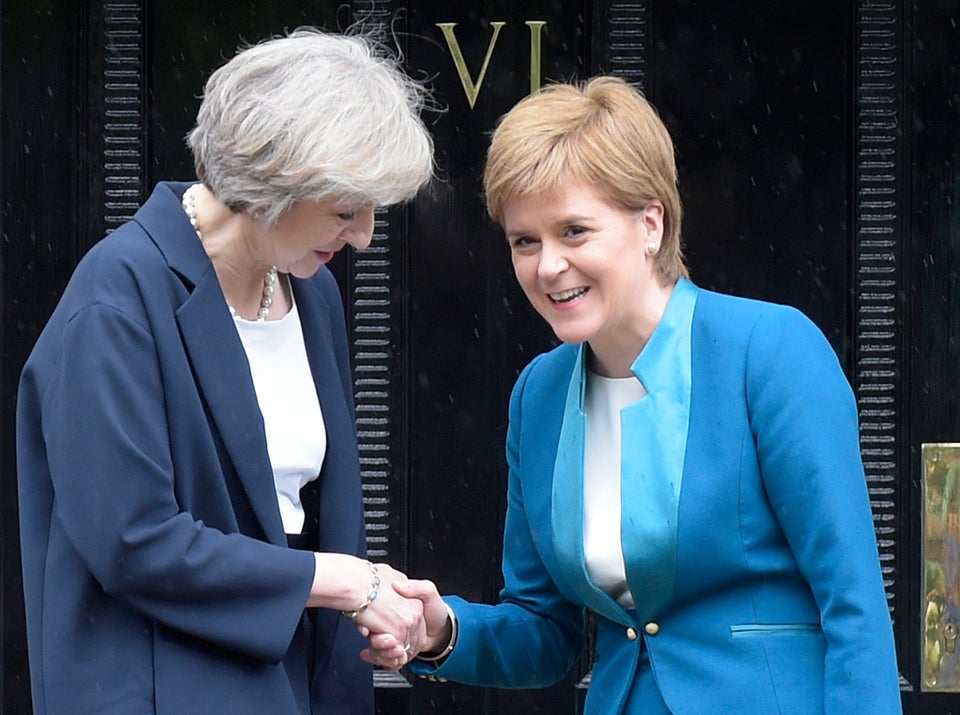 LESLEY MARTIN via Getty Images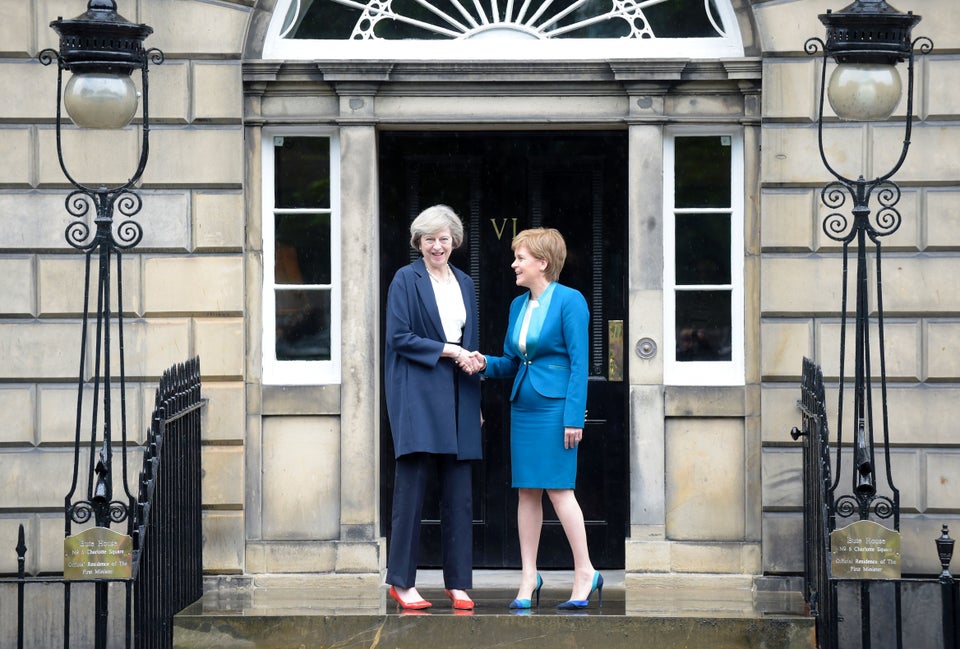 LESLEY MARTIN via Getty Images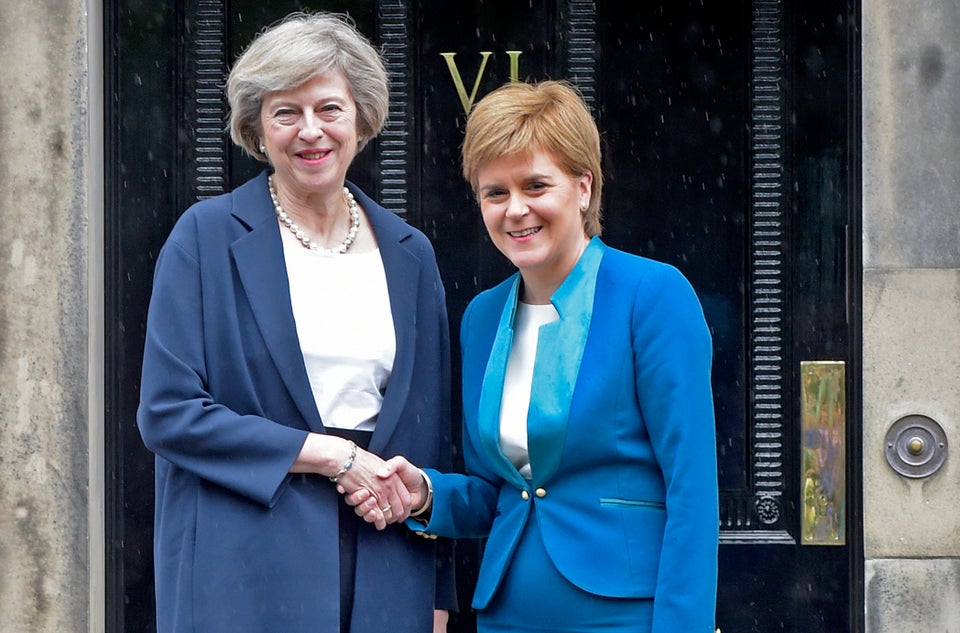 LESLEY MARTIN via Getty Images