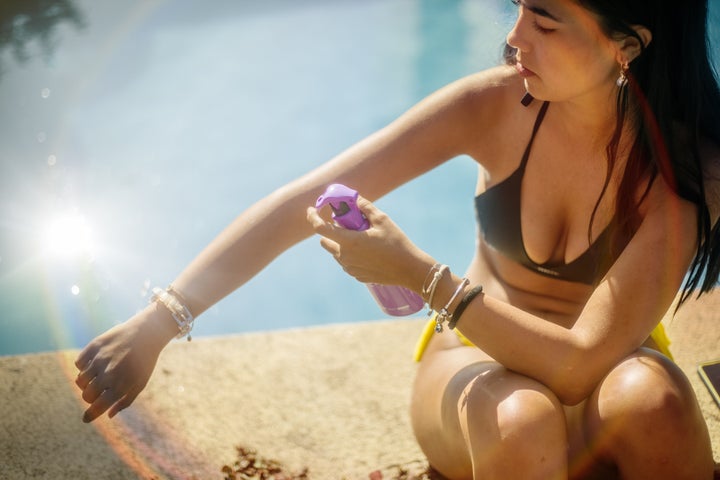 According to Cancer Research UK, melanoma skin cancer cases have reached an all-time high in the UK with their latest analysis showing that there are 17,500 cases being diagnosed per year and projections that reveal that these numbers could continue to increase by about 50% over the next 20 years.
Genuinely very concerning.
So, why are cases rising?
Cancer Research UK believes this rise in cases is due to the UK public making the most of our seemingly rare sunny days, adding that almost 9 out of 10 skin cancer cases in the UK are caused by overexposure to UV radiation from the sun and sunbeds.
However, they've also highlighted why this is a growing concern for people aged 55 and over, adding that the probability of that demographic getting skin cancer has almost tripled since the 1990s. This is because sunbathing was popularised in the 1970s, before we were fully aware of skin cancer and the harm that tanning can do and this generation is now facing the consequences of those early sunbathing days.
No matter your age, though, it's essential that you practise correct sun protection methods.
How to effectively protect your skin against UV rays
Cancer Research UK and Nivea Sun recommend that for basic skin protection, you should:
Seek shade: especially between the hours of 11am-3pm in the UK, when the sun is strongest

Cover up with clothing: wear a shirt with sleeves that cover your shoulders, a wide-brimmed hat and UV protection sunglasses

Apply sunscreen: regularly and generously, choose one with at least SPF 15 and 4 or more stars
Additionally, it's essential to choose the right sunscreen for your skin, and ensure that the bottle that you're using is still in-date and hasn't expired. Skin experts at SkinStore have provided the following advice on checking that your sunscreen is still going to be effective:
Check the date at the top of the bottle

Check the jar symbol with a lid lifting and a number 'M' on it - this will determine how many months the product will last for once opened
Check the product consistency, colour and smell - if there is a change in formulation, don't use it

Dispose of and replace any SPF or sunscreen products after 3 years
Finally, the NHS recommends that when you're heading out for the day, apply sunscreen 30 minutes before going out and then just before going out. It needs to be reapplied liberally and frequently throughout the day, ideally every two hours and reapplied straight after being in water as it can still come off with towel drying, sweating, or simply rubbing.
Enjoy the gorgeous, sunny days while we have them but remember, there is no healthy way to get a tan and protecting your skin against the sun is essential.