The Duke and Duchess of Cambridge arrived in India on Sunday and headed straight to Mumbai's Taj Mahal Palace hotel - where 31 staff and guests were killed in the 2008 assault.
The inaugural engagement of their first visit to India began in sombre mood, when they laid a wreath at a memorial in the hotel to those who died on the premises.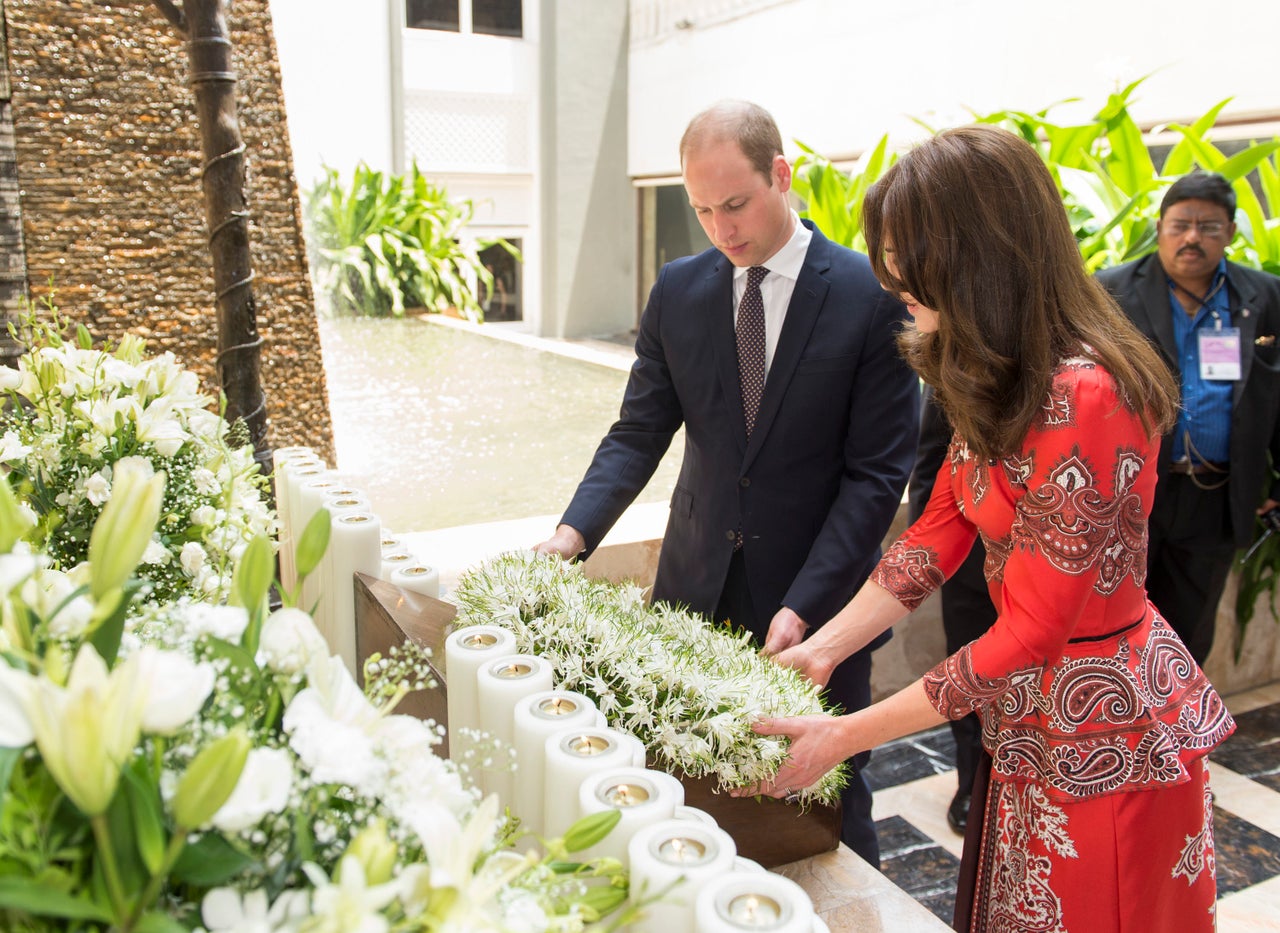 The couple then went to the Oval Maidan in Mumbai, where they were greeted by cricket legend Sachin Tendulkar and groups of screaming children.
The Duchess looked like a natural as she batted away tennis balls bowled by local children, while wearing wedged shoes.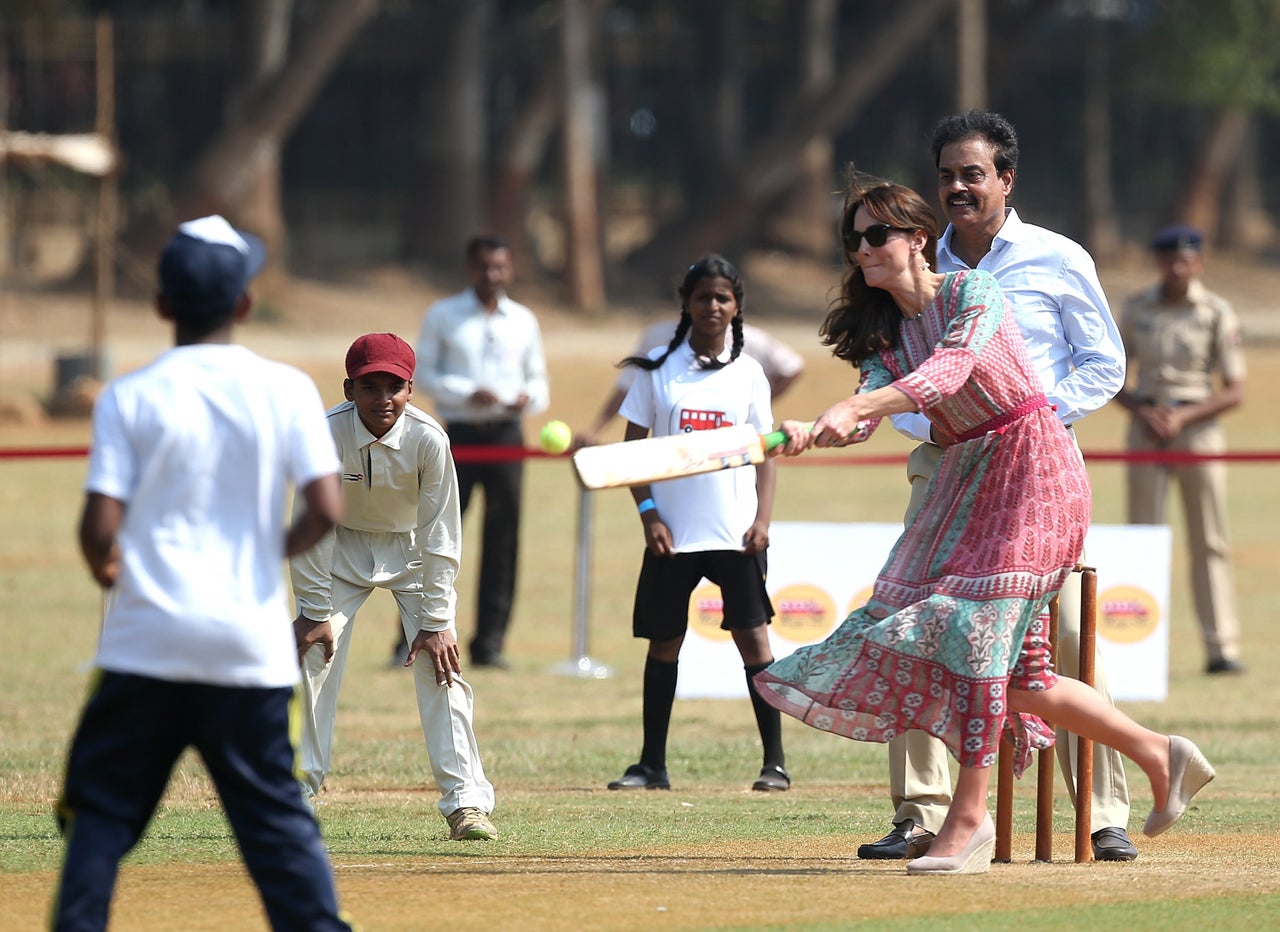 It was then on to the Banganga Water tank where the royal pair made floral offerings and played football with locals from a nearby community.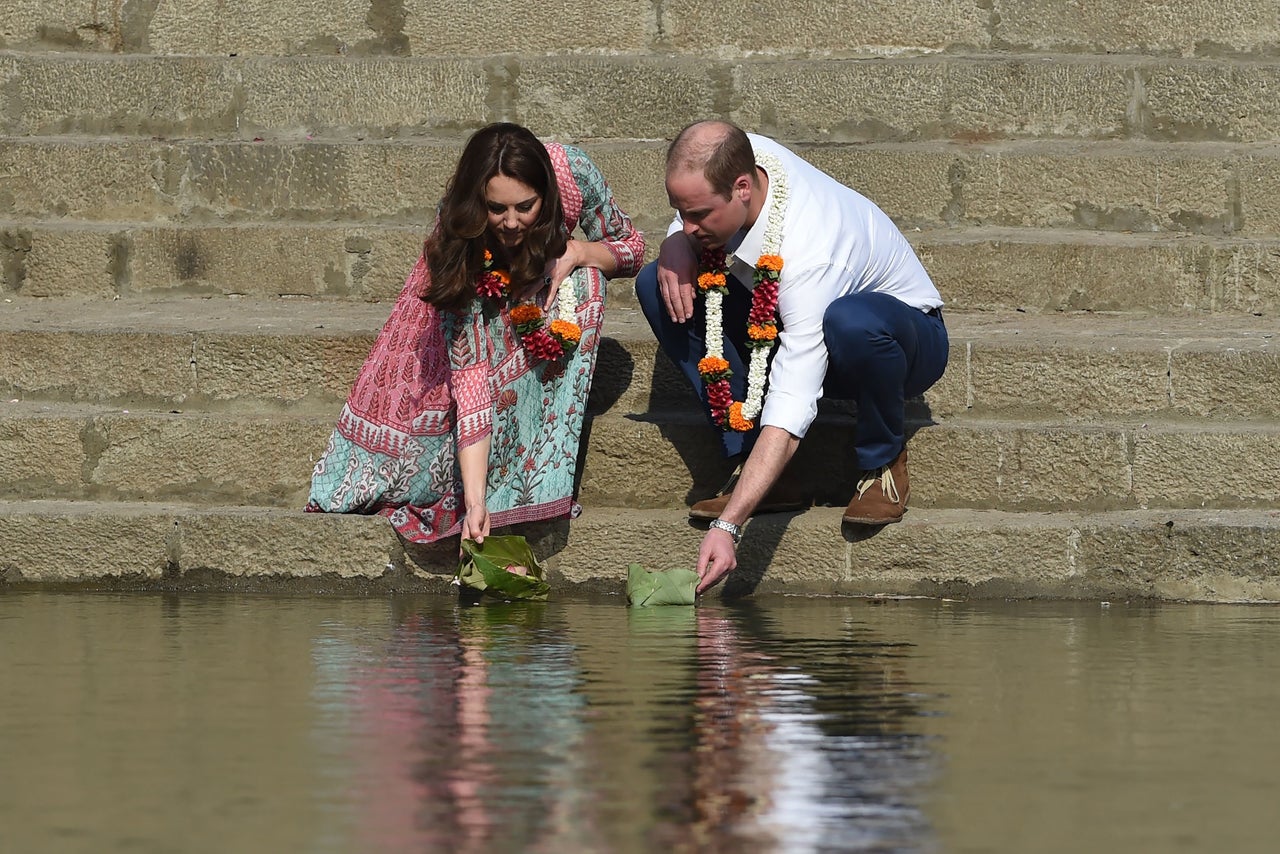 The Duke and Duchess of Cambridge are on a week-long visit to India and Bhutan.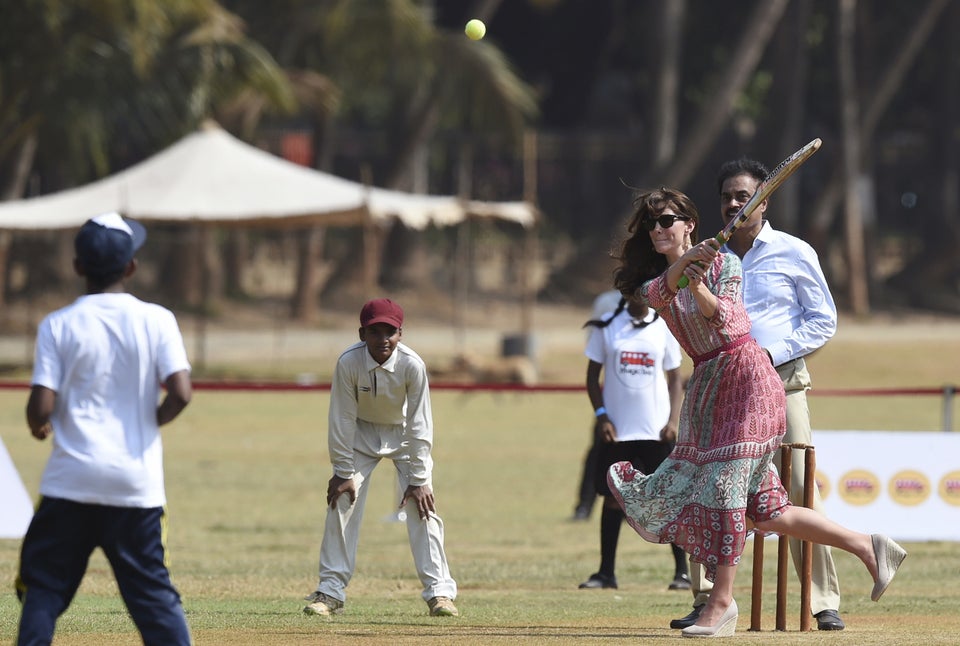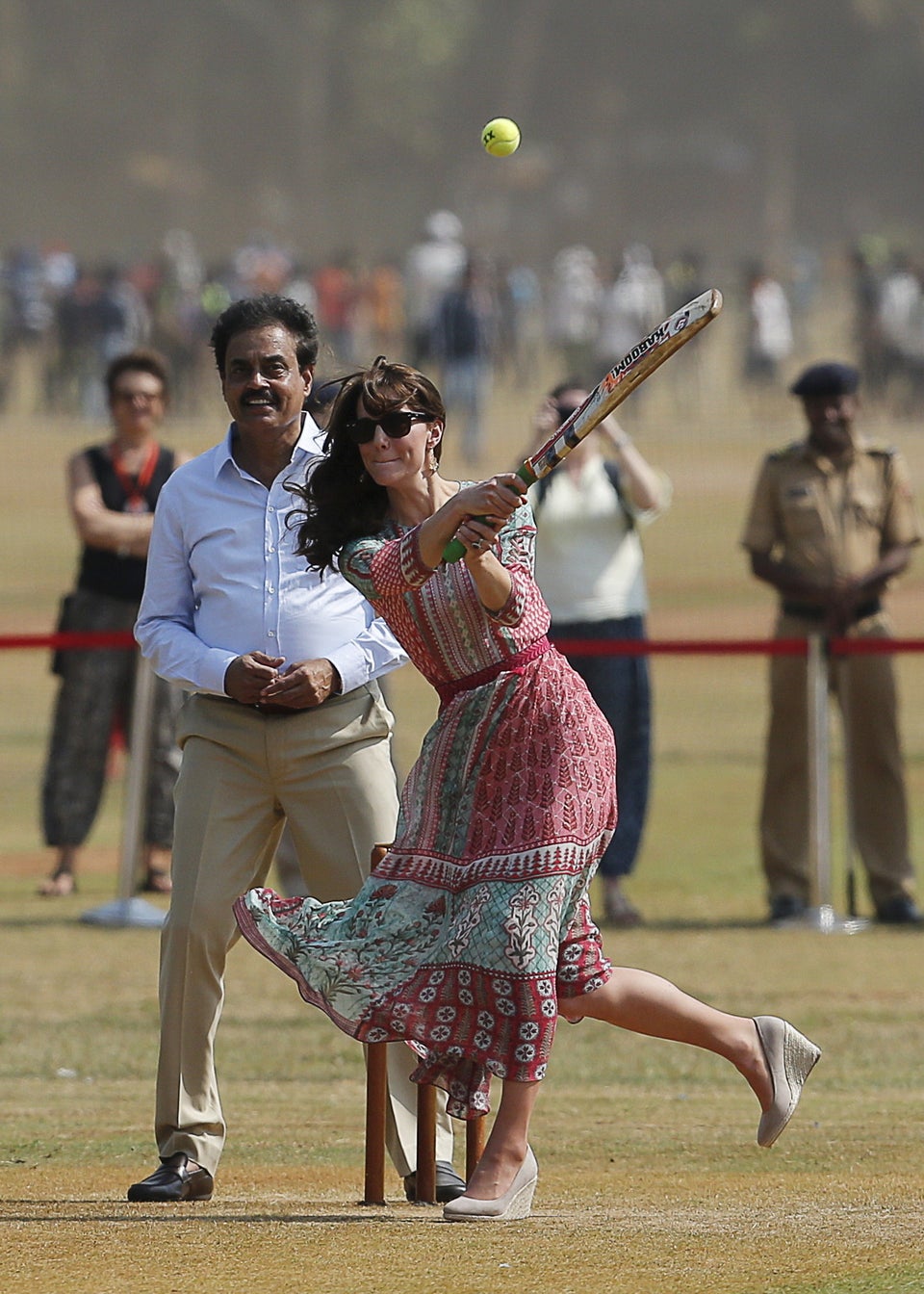 Danish Siddiqui / Reuters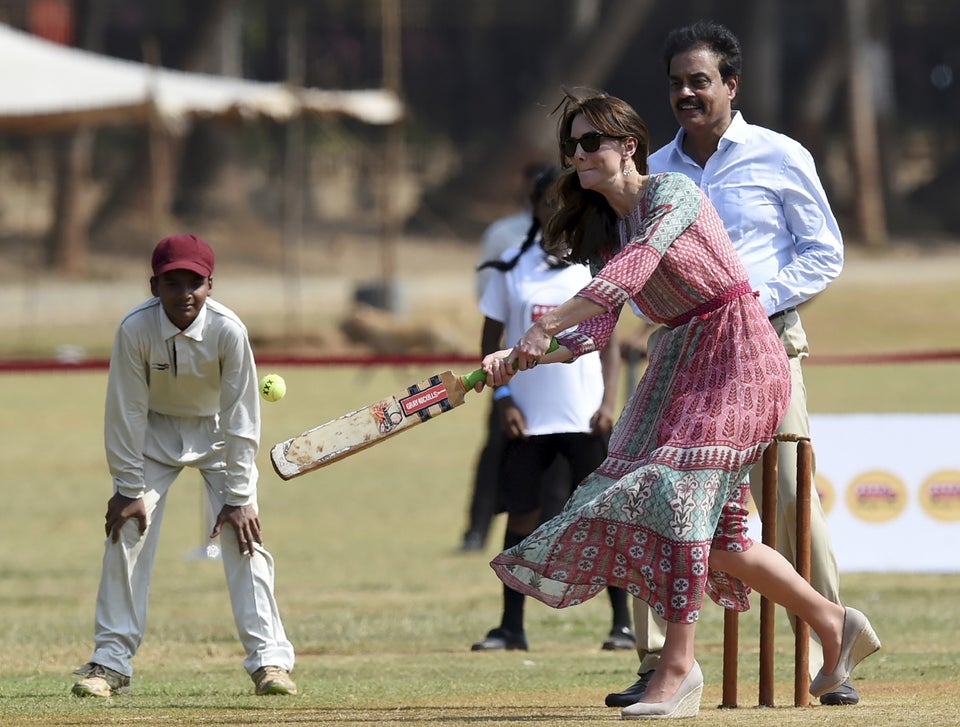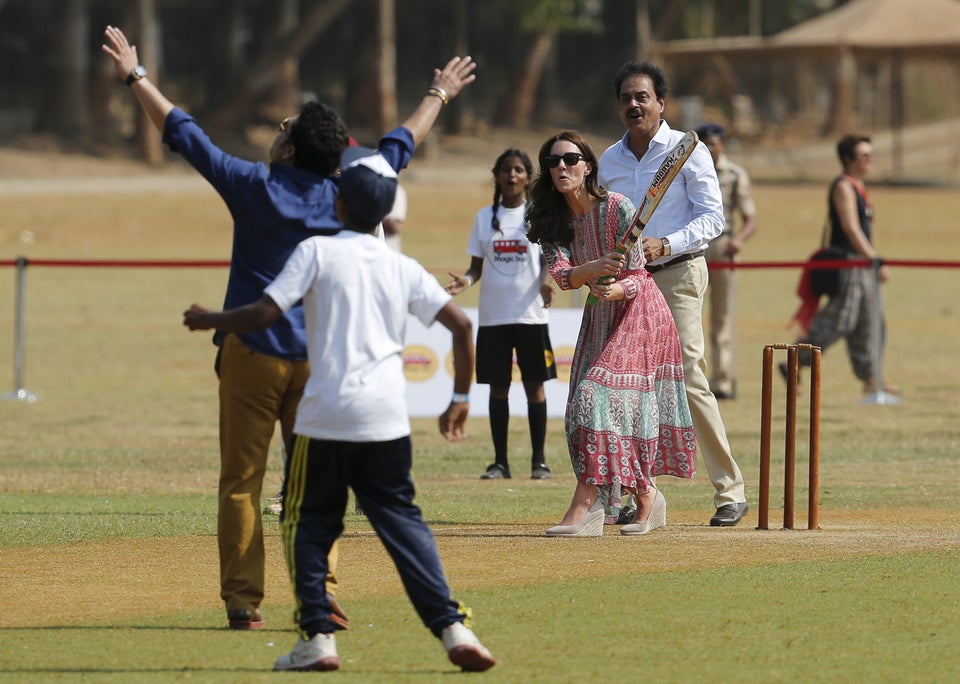 Danish Siddiqui / Reuters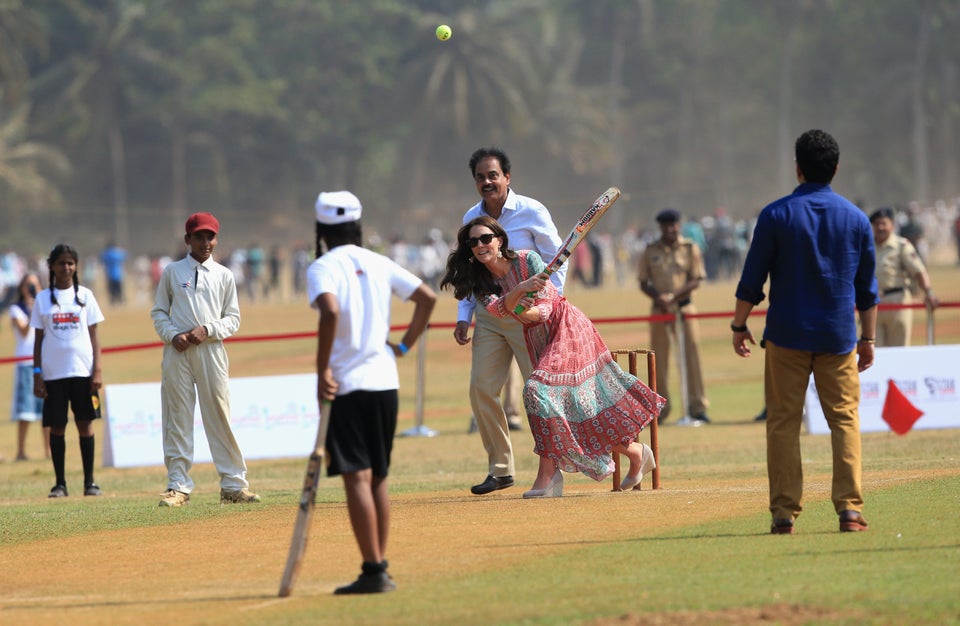 Chris Jackson via Getty Images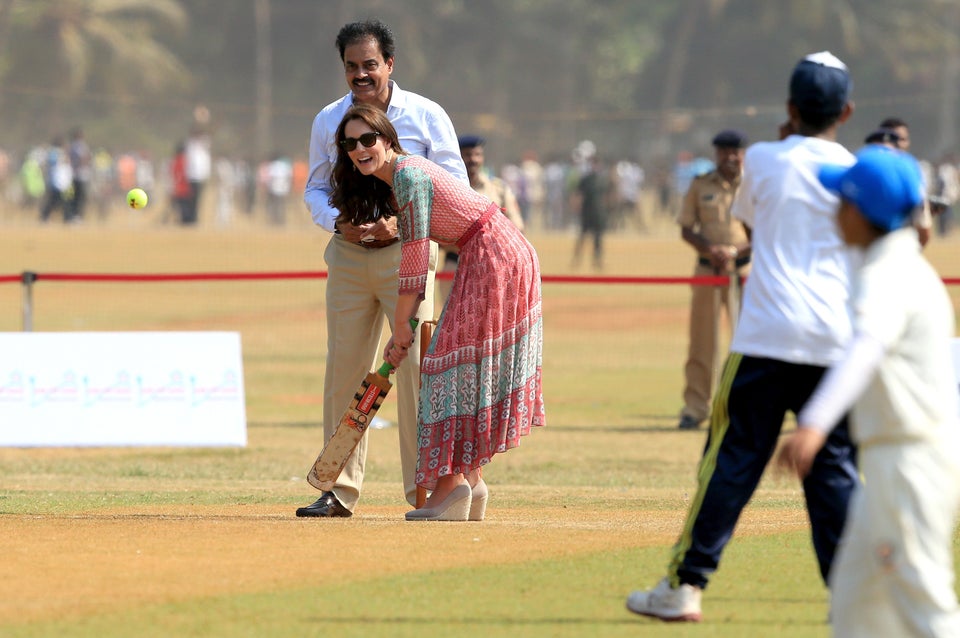 Chris Jackson via Getty Images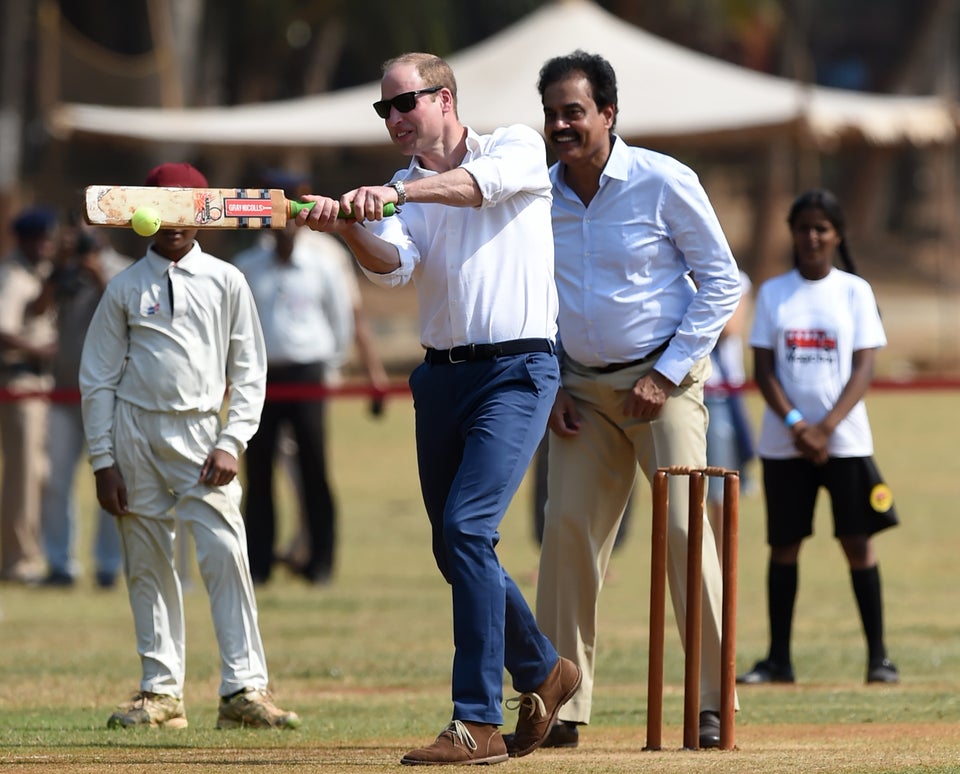 INDRANIL MUKHERJEE via Getty Images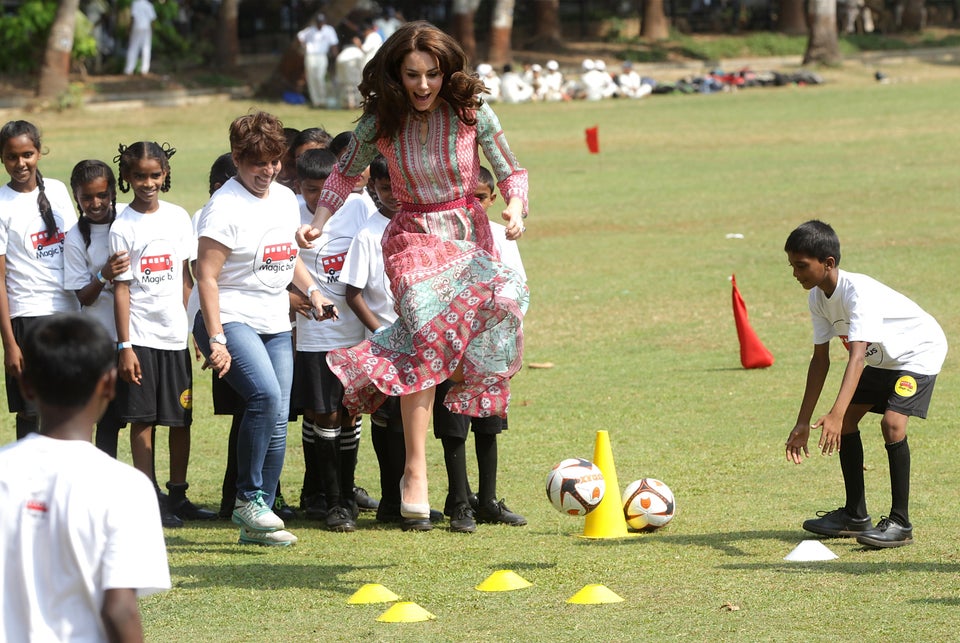 Danny Martindale via Getty Images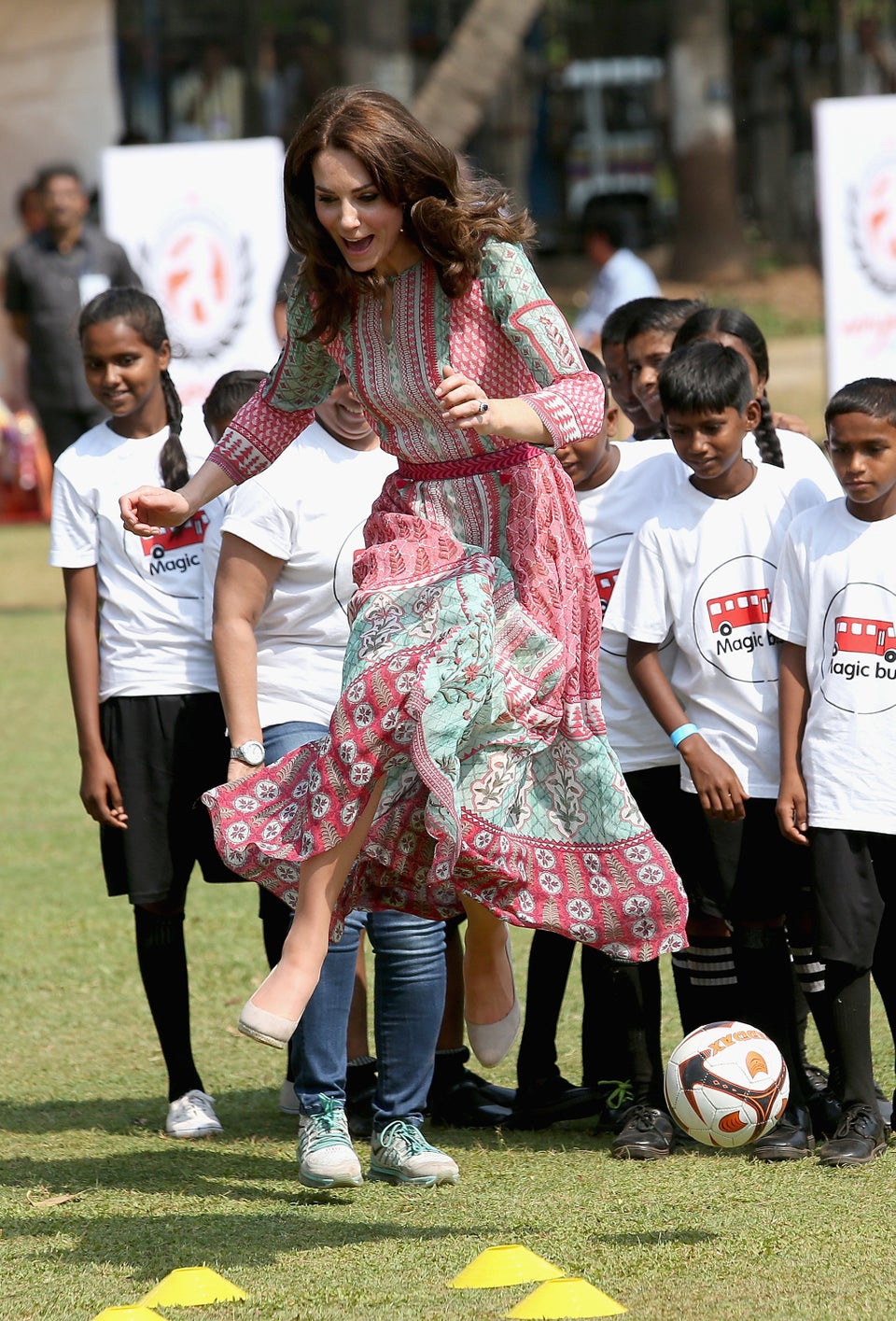 Chris Jackson via Getty Images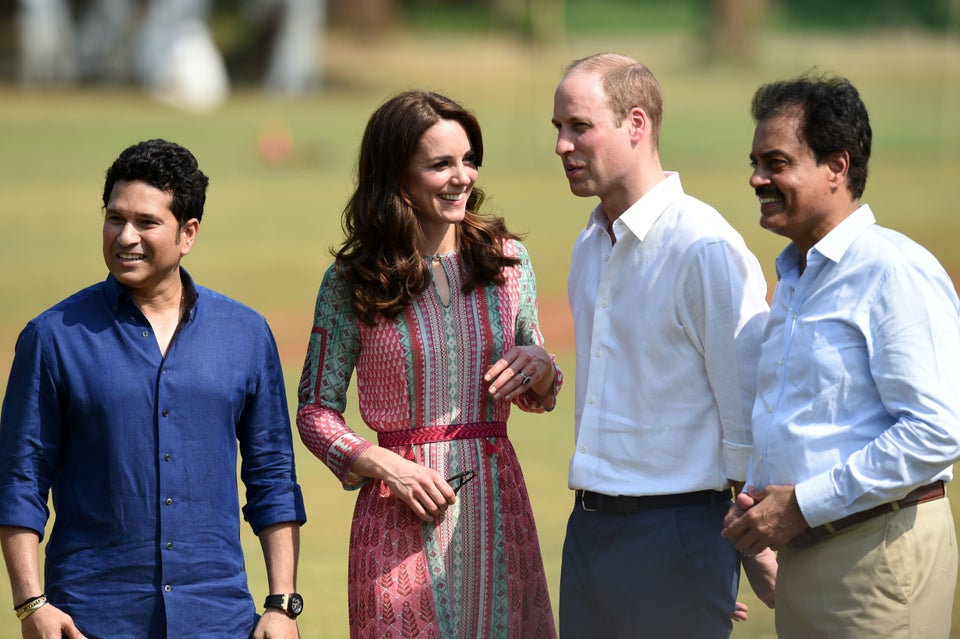 INDRANIL MUKHERJEE via Getty Images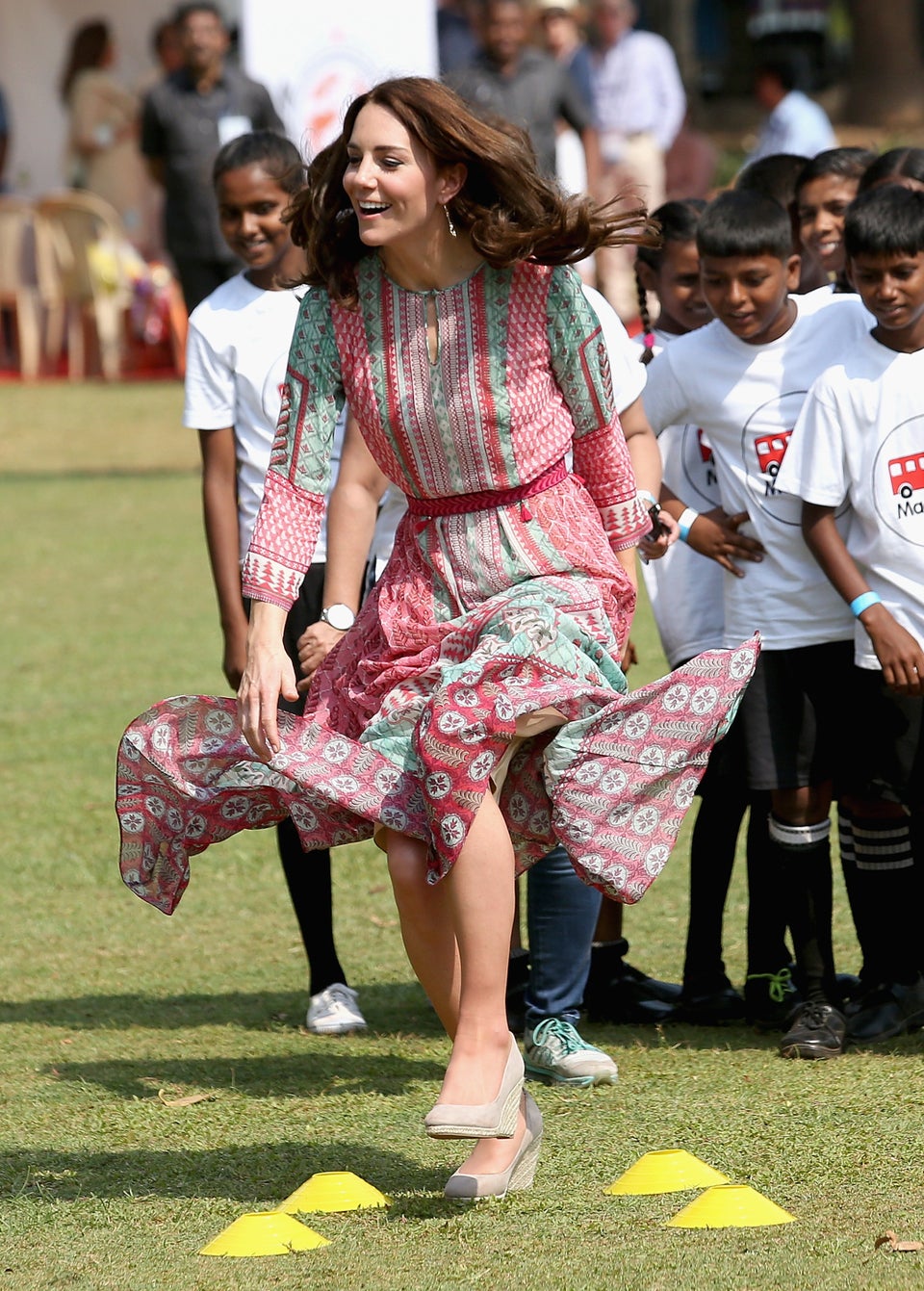 Chris Jackson via Getty Images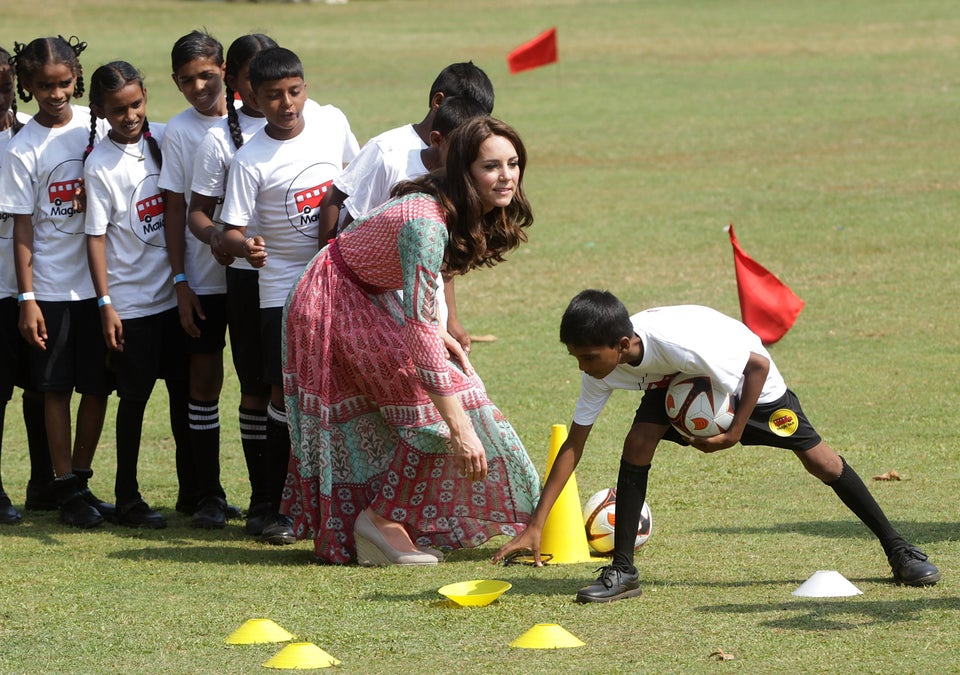 Danny Martindale via Getty Images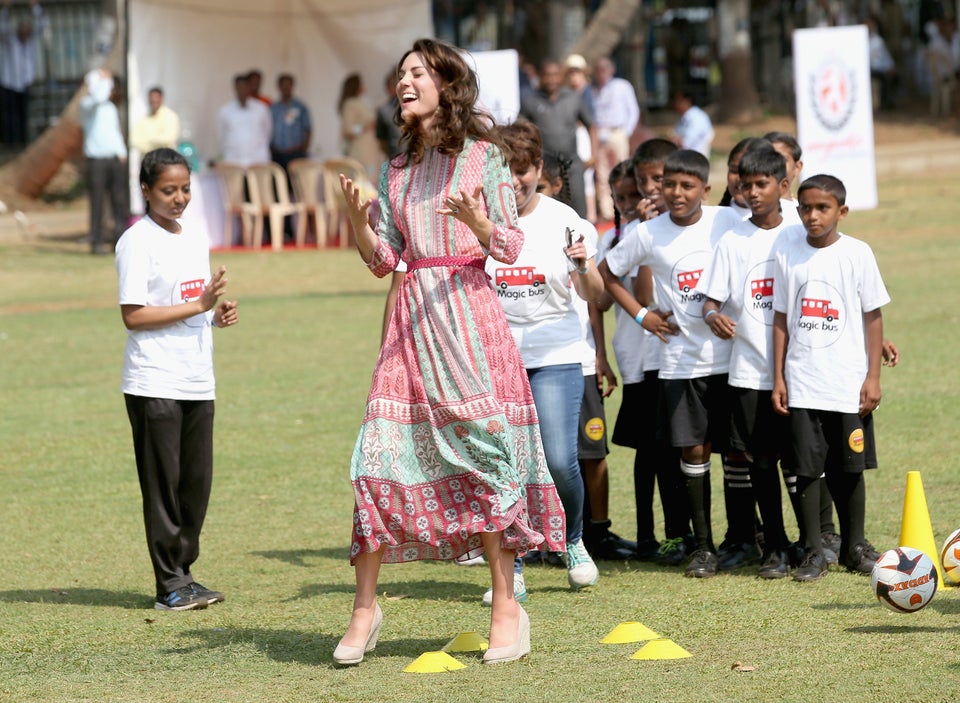 Chris Jackson via Getty Images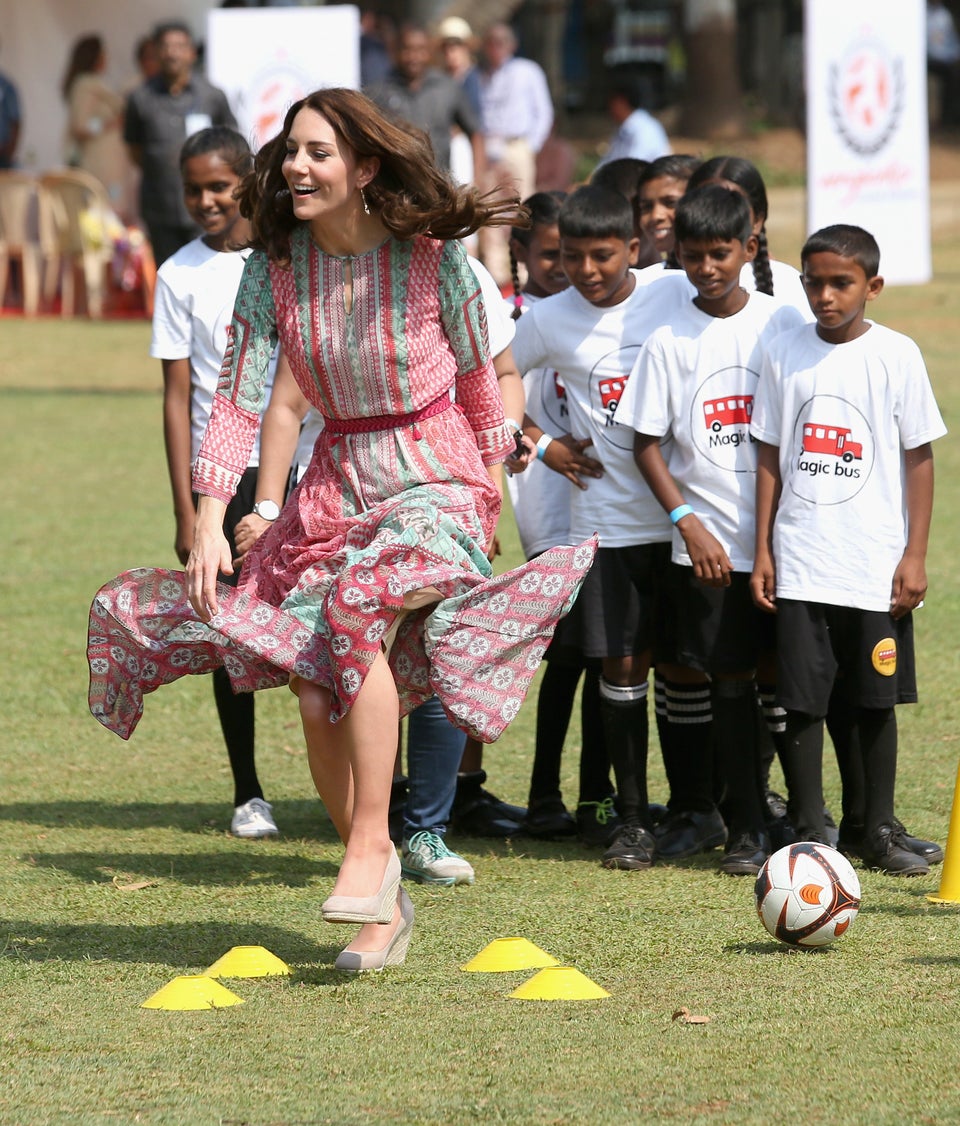 Chris Jackson via Getty Images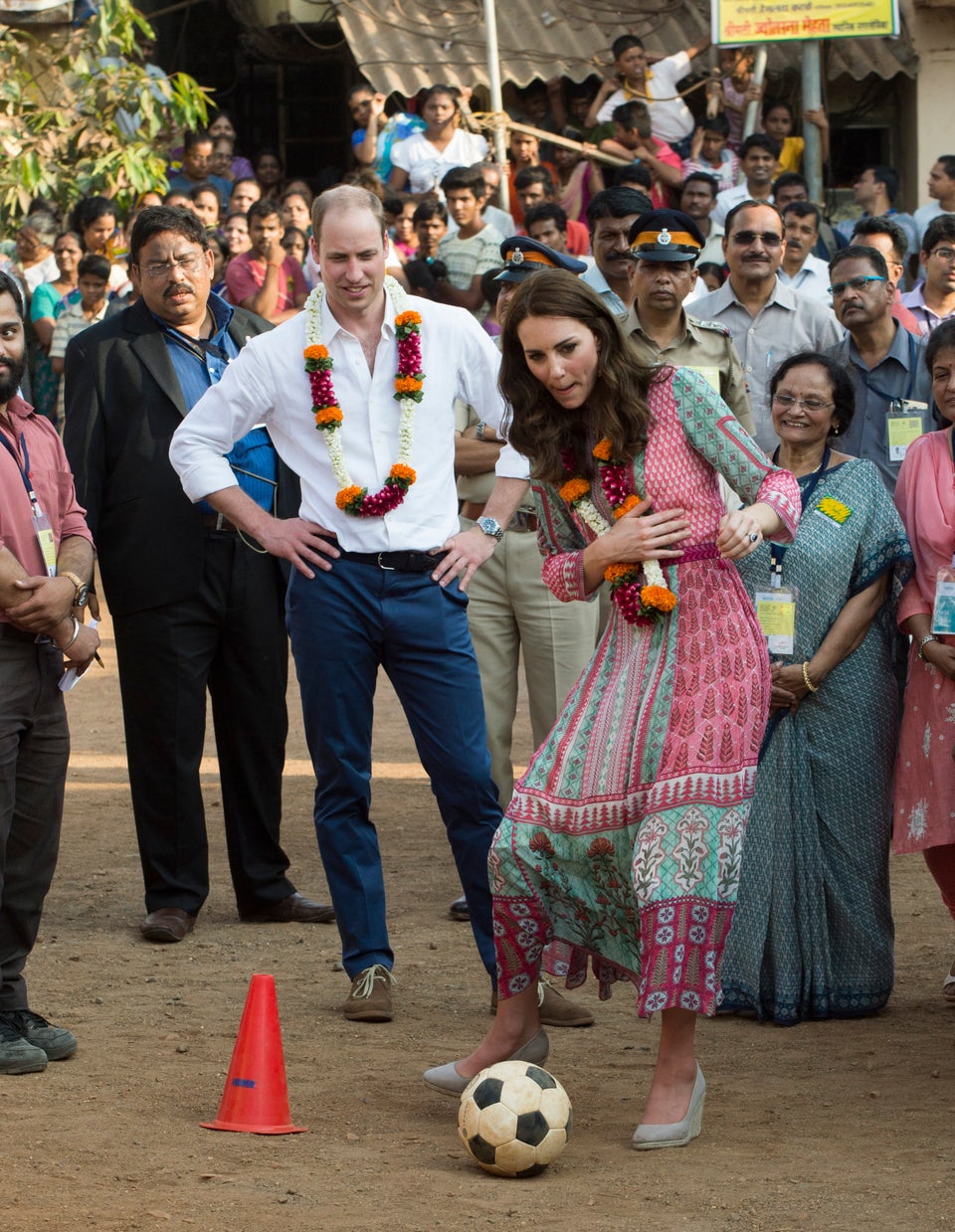 WPA Pool via Getty Images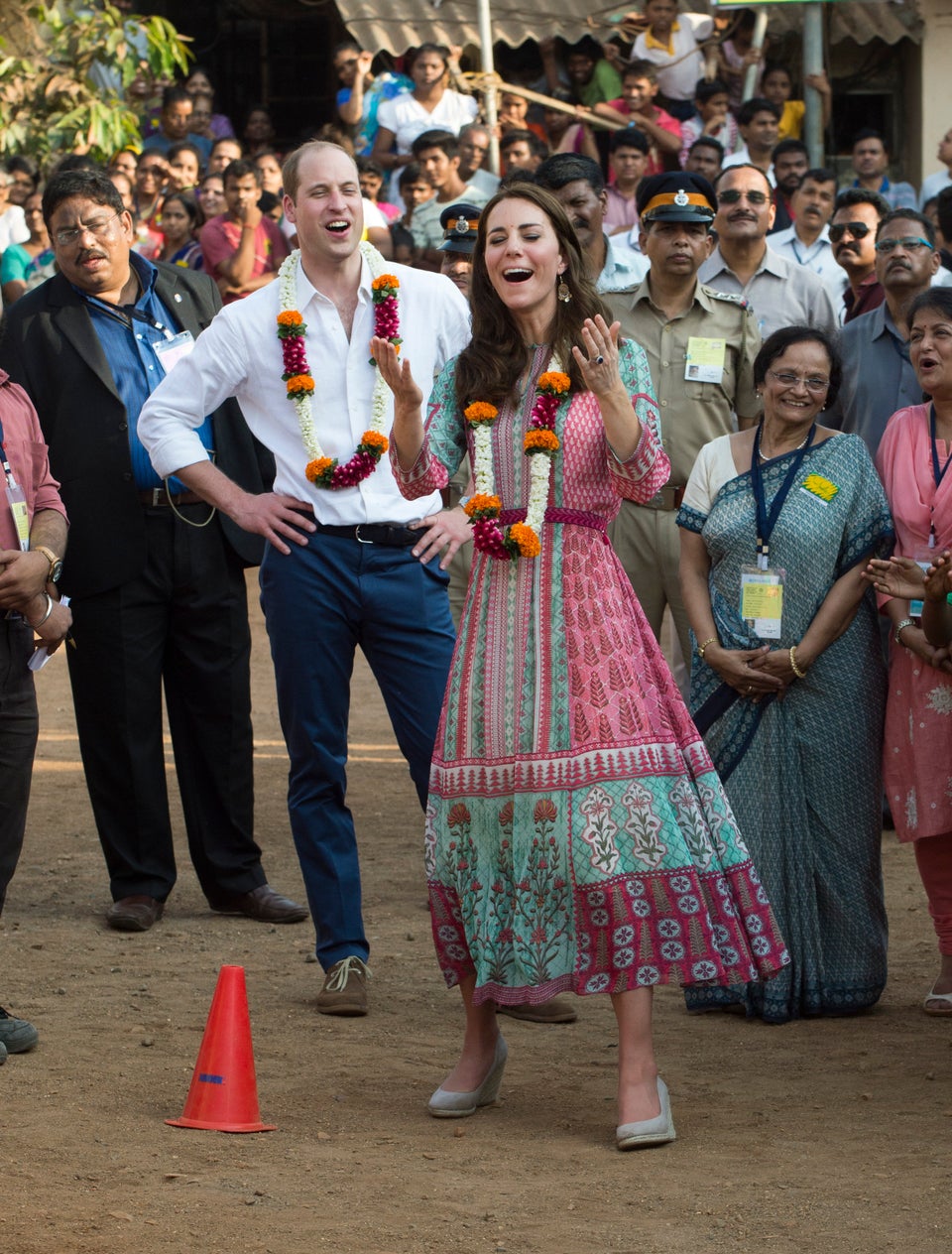 WPA Pool via Getty Images
WPA Pool via Getty Images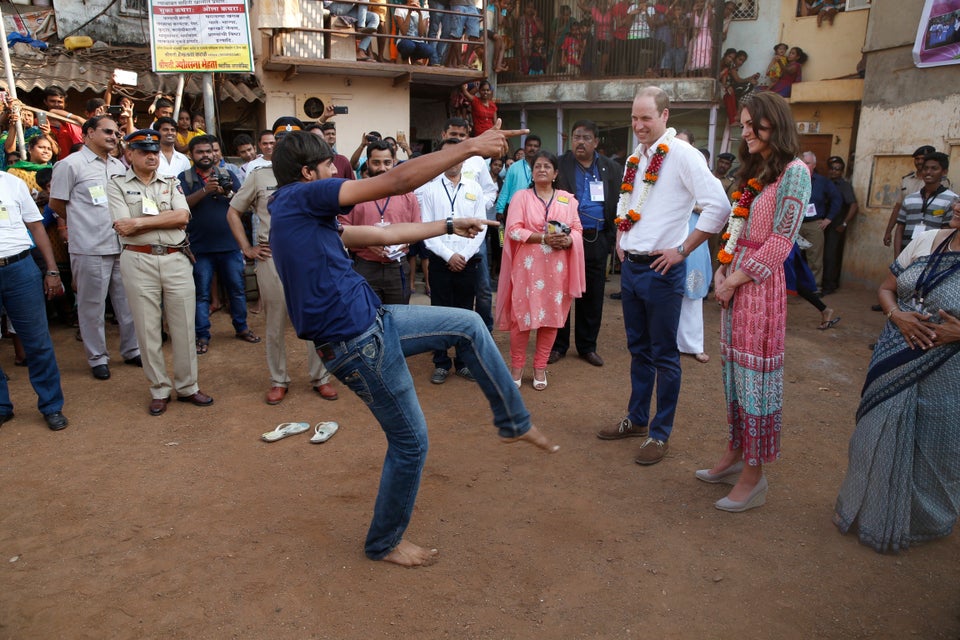 WPA Pool via Getty Images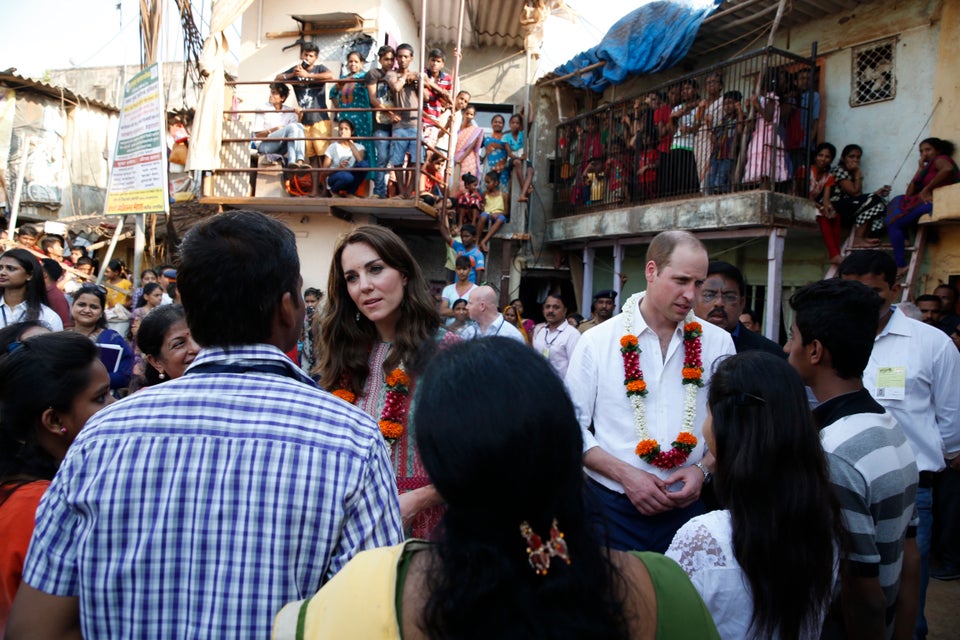 WPA Pool via Getty Images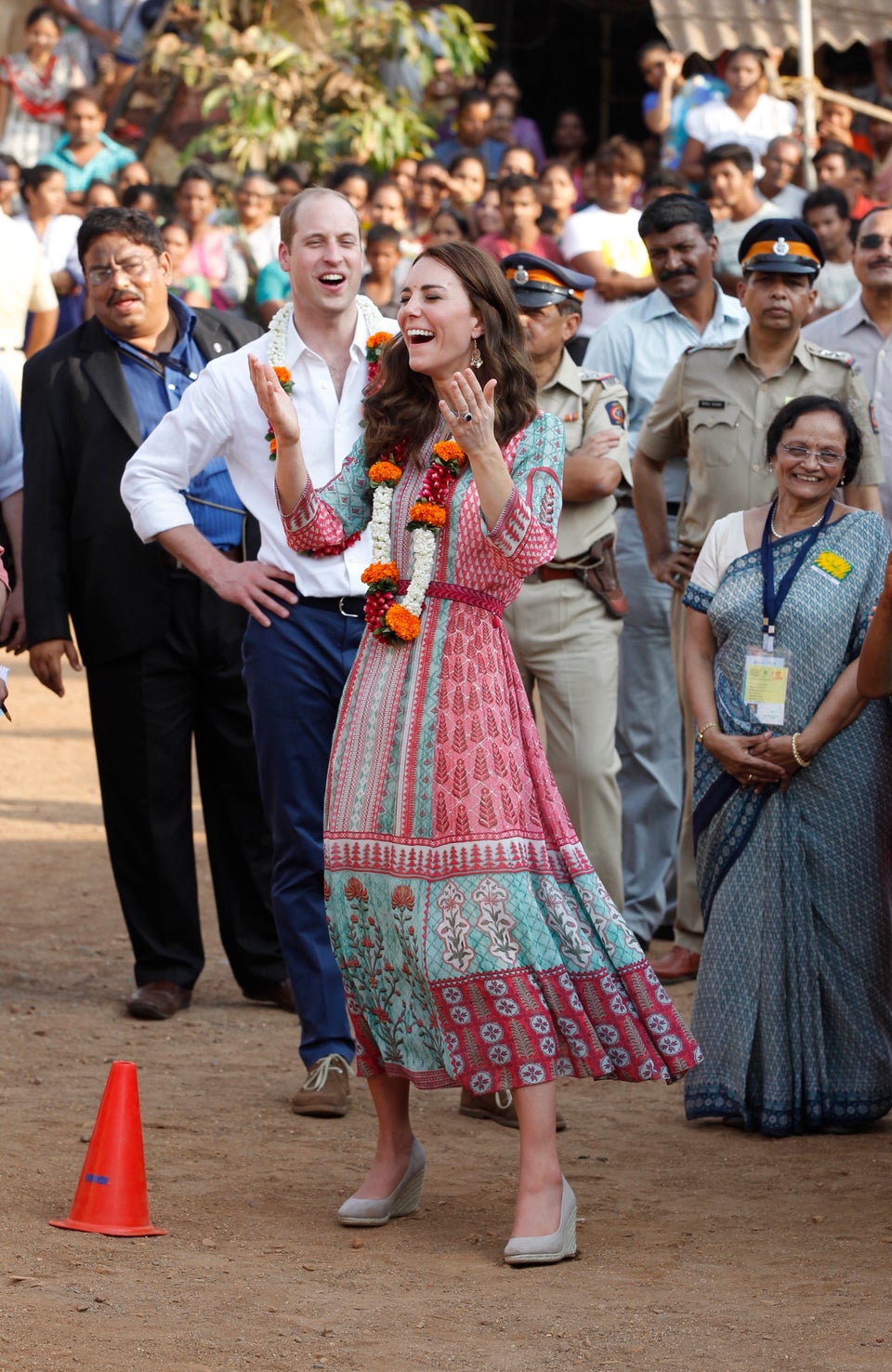 WPA Pool via Getty Images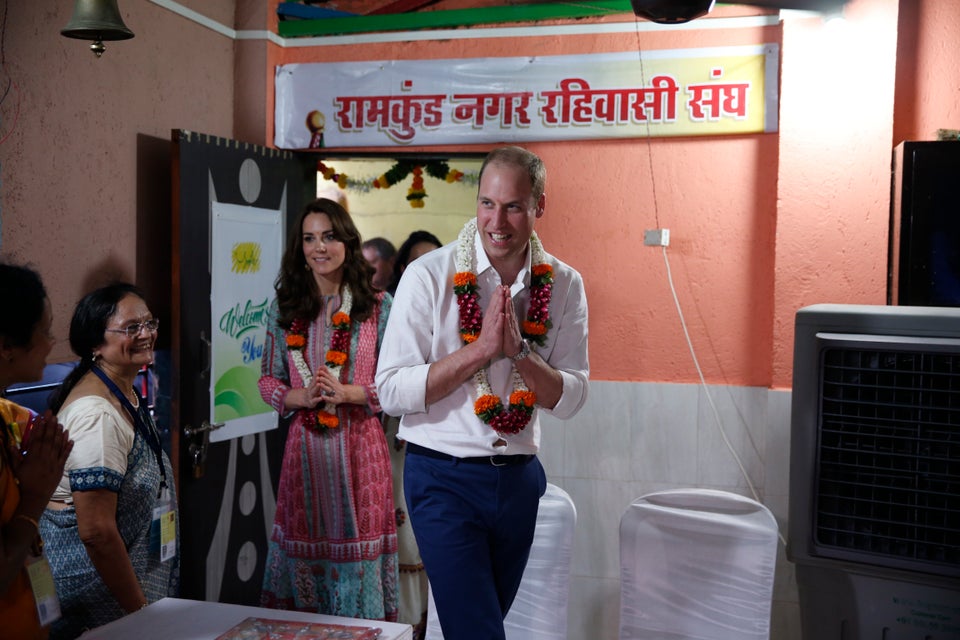 WPA Pool via Getty Images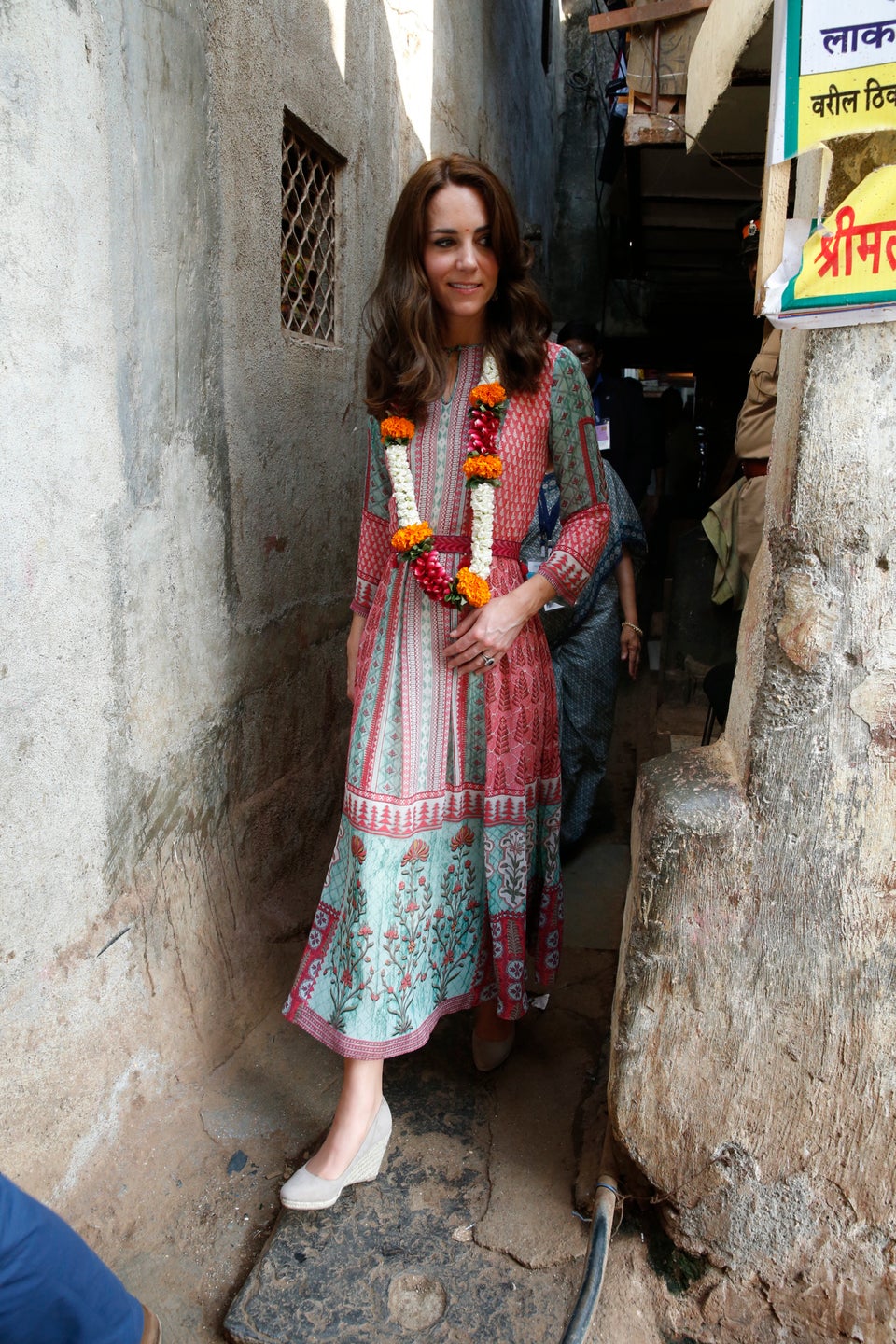 WPA Pool via Getty Images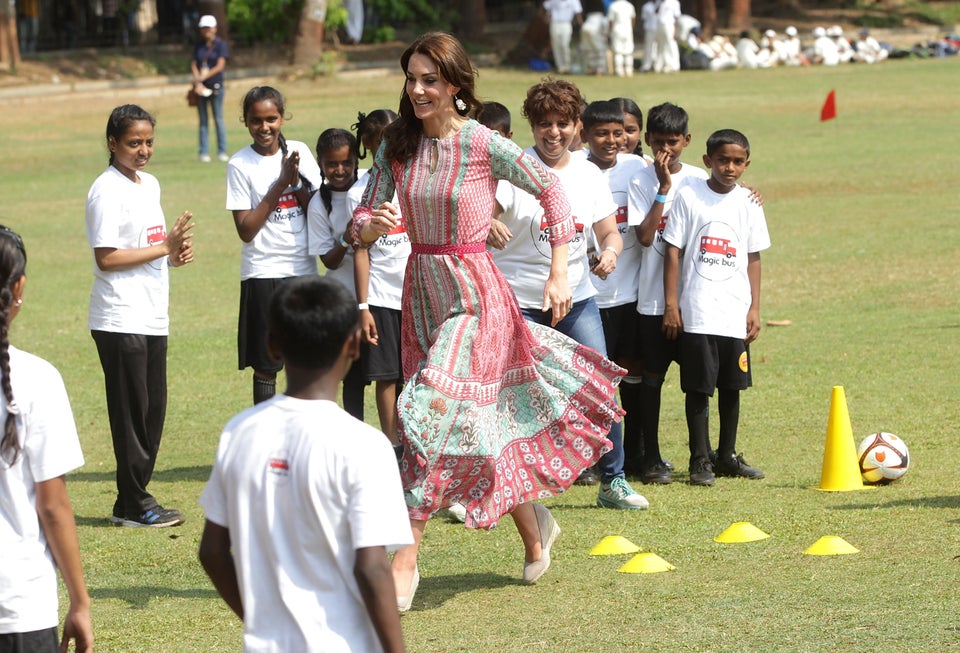 Danny Martindale via Getty Images