An eight-year-old boy is doing an eight-hour penalty shoot-out to raise money for the oncology centre looking after his dad, who has testicular cancer.
Dexter Dynamou will spend this Sunday 12 October shooting penalties constantly from 10am to 6pm at an indoor sport centre – they donated the space free of charge for the challenge.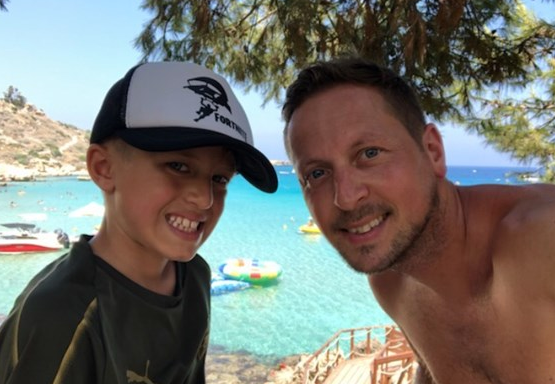 He set up a JustGiving page to raise money for the event, writing: "Me and my dad are big football fans and that's what we love. We also love Arsenal, even though we can't play football together at the moment. And I thought the best thing to raise money is to show him and other people my football skills."
Dexter set the fundraising page up with the aim of raising £20 in sponsorship, but has smashed that target. At the time of writing, he's raised more than £5,300. And it's all going to the Bristol Haematology and Oncology Centre.
Ahead of the event, Dexter appeared on Good Morning Britain and was given an Arsenal shirt to do the shootout in – with, obviously, the number 8.
He was also given a ball signed by Arsenal legends, including David Seaman, Freddie Ljunberg and Robert Pires.
There are around 2,400 new cases of testicular cancer every year in the UK. It has one of the lowest mortality rates of all cancers, with 98% of men who get it surviving for at least ten years.