A pioneering new makeup brand for disabled people is looking to shake up the beauty industry with its focus on inclusivity and accessibility.
Grace Beauty has created three mascara add-ons that can be attached to any mainstream mascara tubes (as long as they aren't wider than 25mm), that provide alternate ways to hold your mascara wand and enable precise application.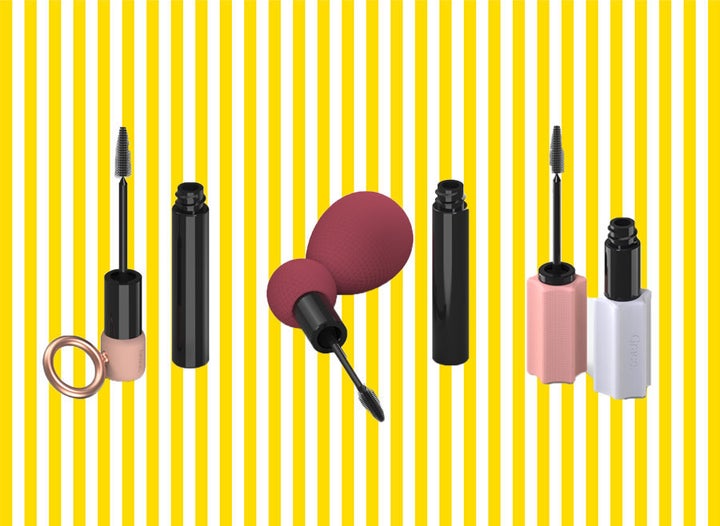 Launching on the 3 June, they cost £8 each: one has a rubber ball attached for a wide-angled grip, the second is a ring holder you can hook your fingers through without holding too tightly and the third is a chunky square grip that attaches to both sides of your mascara, to not only make it easier to open but to control when using it on your lashes too.
Made from rubber and silicone, they're easy to clean and can be popped in the dishwasher to be reused time and time again.
"Anyone, regardless of ability, should be able to use any beauty product they want to," reads the Grace Beauty website. "To help this cause, we're making accessories for people with disabilities. Starting with mascara, we created add-ons for better grip, control and safety."
It was safe to say Grace Beauty was met with positive reactions on Twitter. People applauded the brand for paying attention to a much neglected side of the beauty industry.
Alongside products, Grace Beauty is also building a community of fellow makeup lovers where members can share their own stories, give feedback, input and collaborate on what products should be designed next, have access to prototypes of upcoming products and early bird access to them on site. You can join the community here.
We all work hard to earn our money – so it shouldn't feel like hard work to spend it well. At HuffPost Finds we'll help you find the best stuff that deserves your cash, from the ultimate lipstick to a durable iron to replace the one that broke (RIP). All our choices are completely independent but we may earn a small commission if you click a link and make a purchase.