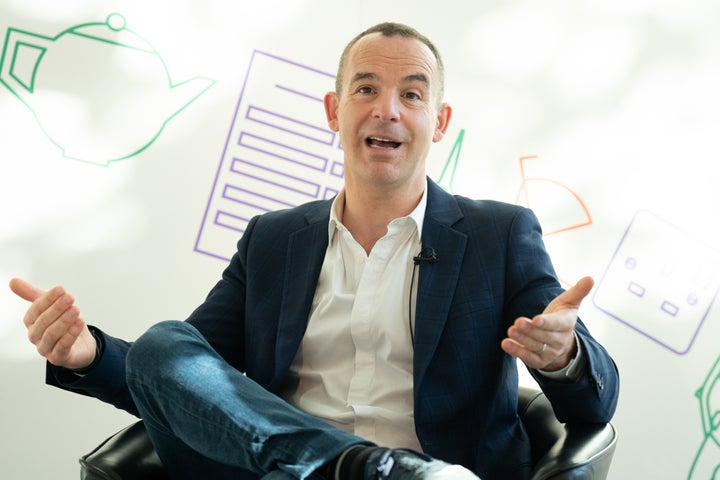 For many of us, these colder months bring more worries about money and bills, especially when it comes to our energy bills which have soared during this Cost of Living Crisis.
Of course, not turning on the heating when we need to can lead to illness, to problems within the home, and a weakened immune system which is not exactly ideal during the peak of cold and flu season.
However, for those of us that are concerned about heating costs in these upcoming cold months, Martin Lewis's website Money Saving Expert (MSE) has identified a helpful way to reduce these bills while keeping the heating on.
How to reduce heating bills in 2023
So, according to MSE, if you have a combi boiler — which is the type of boiler without a hot water cylinder — one way to save money is to reduce the 'flow temperature'. The 'flow' being described here is the water that circulates around the system and heats your radiators.
MSE say that this is usually set higher by default, meaning it doesn't operate in its most efficient mode.
The experts emphasise that this is different from turning down your main heating thermostat or the valves on the radiators and it won't lower the temperature of your home. Your radiators may just take a little longer to warm up but they will still heat your home effectively.
If you don't have a combi boiler or you're unsure of how to do this, hire a gas safe engineer to set the temperatures separately.
The experts add: "If you're able to set two different temperatures, to maximise efficiency, Octopus Energy recommends setting your radiator flow temperature to 60°C – you should be able to change this on the boiler control panel, indicated by a radiator icon."
"Check your boiler manual if you're not sure what to do, and if you're in any doubt, always consult a professional."
Finally, hot water should be no lower than 70°C unless you've been advised by a heating expert that it is safe to lower it further.
Other tips for reducing energy bills
MSE had a range of other tips for cutting down energy costs in the coming months, including:
Turning down the thermostat down by just one degree as "it may reduce your heating bill by £100". Additionally, don't turn the thermostat up on colder days. Just wait a little longer for the heating to come on. 18°C is enough for healthy adults and for very young or very old people, a little higher might be necessary.
Changing the hot water temperature to around 55°C. They added that if you often find yourself diluting your hot bath with cold water, it's likely that your water is too hot (makes sense, right?).
If you don't need hot water on all day, every day, turn off the pre-heat setting on your boiler.
Remember to bleed your radiators and keep them turned down in rooms that you're not using.
Get your boiler serviced to ensure it's running as efficiently as possible.
Check the pressure gauge on your boiler. Apparently, the exact recommended pressure level will vary depending on the boiler manufacturer, but generally, anywhere between 1.0 and 2.0 bar is ideal.
Ensure that your home is effectively insulated and consider loft or cavity wall insulation.