How many pairs of trainers is too many? Three pairs? Five? Ten?
British teens have an average of six pairs each, according to a new survey, the equivalent of 58 million trainers across the country.
The survey of 400 people aged 13 to 19 years old, as well as 600 parents of teenagers, found that although concern about climate change is higher in the younger age group, it's not affecting their shoe spending habits.
Environmental charity Global Action Plan (GAP) found one in 10 teenagers has at least ten pairs of trainers, and one in 50 has 20 pairs or more.
But just because they're stockpiling sneakers it doesn't mean they're all getting worn – 30% of the shoes have not been worn in the last three months.
And parents aren't happy about it: 40% of those polled said they had argued with their child about buying more sports shoes.
But this isn't just about children, a survey from September 2018 found trainers are now the most popular shoe type in Britain – and those aged 25-34 owned on average, nine pairs each. Worse than the teenagers.
The poll also found the average adult will buy three new pairs of shoes each year, spending a total of £141.33 (on top of the nine pairs they already have). And while men own fewer shoes than women, they spend an average of £51.62 on a new pair – £8.68 more than women.
GAP said the issue with British trainer-buying isn't just about cluttering up your house with more shoes to trip over – it's an environmental problem.
The industry generates large amounts of carbon dioxide and waste byproduct because of the scale of production. The CO2 emissions produced to create 58 million trainers is 409 million kgs CO2, the charity said, which is the equivalent of circumnavigating the globe in a medium-sized car almost 50 thousand times.
"The CO2 produced is equivalent to circumnavigating the globe in a medium sized car almost 50 thousand times."
GAP said if the number of trainers owned in Britain was halved, it would be the equivalent to taking 73,000 cars off the road for a whole year.
So why are we buying so many trainers? Peer pressure is partly to blame, with more than a third of teenagers saying they would get teased if they did not have the "right brands".
The proliferation of adverts on social media is another factor. Almost 75% of teens say they are regular users of Instagram and see one advert every three to four posts.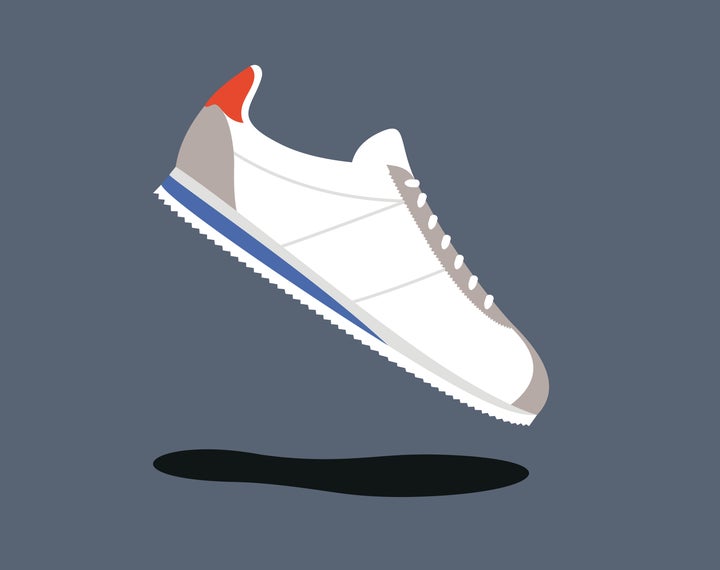 On top of all of this, the sheer quantity of available products adds to the relentless pressure to buy. Online shopping giant Asos, for example, has more than 1,200 different types of white trainers alone for sale on their online store.
GAP has called on the Department for Digital, Culture, Media and Sport to bring forward a review on how online advertising is regulated. Natasha Parker, its head of wellbeing and consumerism, says: "The wild west of social media advertising – from opaque influencer ads to age-inappropriate promotion to the sheer volume of adverts to which young people, often ill equipped to resist consumerist forces, are exposed — needs urgently reviewing."