If you're going to a wedding (or five) this summer, let's hope you've been saving hard. In 2019, Brits will each spend an average of £391 to attend a wedding, according to research from American Express – an increase of £88 on last year.
Hotels are the largest expense for attendees this season (£72), followed by outfits (£68) and gifts (£66).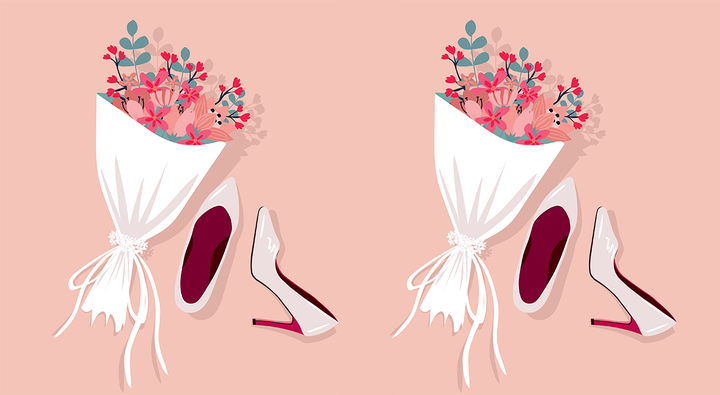 As a nation, Brits will splash out £5.5bn on attending weddings this year, the research found.
The annual study also revealed that, on average, Brits will attend one ceremony in 2019, down from three celebrations in 2018.
The falling number of nuptials could be a contributing factor in why guests are planning to spend more this year, with increased budgets being set aside for gifts, hotels and outfits, the researchers said.
Average spend per wedding in 2019 (compared to 2018):
Outfit: £68 (up from £50)
Hen/stag do: £58 (up from £42)
Travel: £57 (up from £42)
Drinks: £45 (up from £36)
Hair and beauty: £25 (up from £22)
Total: £391 (up from £303)
Worried about your wedding spending this year? Here are some tips for guests wanting to stretch their budget, according to American Express:
Think ahead for travel
If you're planning to travel to a wedding by train, book tickets in advance to get the best deals and ensure you get a seat.

Go halves on a gift
More than a third (34%) of wedding guests admit they feel pressured when it comes to gift-giving. Team up with others when it comes to presents, so you can give a more expensive gift without stretching your budget.

Get sales shopping
Almost half (48%) of wedding guests buy their outfit in the sales. If you know you have a wedding coming up, sign up for sales notifications so you can bag a bargain on your outfit.

Halve the hen do cost
If you are concerned about the high cost of attending pre-wedding celebrations, pick and choose the activities you take part in. You can still show your support for your loved one while making sure you can afford to take part in the fun.

Use points or rewards
If you have a credit card that earns rewards, it's worth checking your balance and putting those towards your travel or accommodation costs.