Customers have rated the country's biggest mobile phone networks – and it's bad news if you're on Vodafone.
The network was rated worst out of 13 networks in a survey of more than 6,000 mobile phone users by consumer watchdog Which?.
Vodafone received measly one-star ratings for customer service, value for money and technical support. One in five (18%) Vodafone customers told Which? that customer service, including complaints handling and the way their queries were dealt with, was poor.
EE, the UK's largest mobile network, also ranked poorly, coming in second from last, shortly followed by O2.
At the other end of the scale, Giffgaff received the top rating and seems to be giving customers what they want. A large majority (95%) of customers said Giffgaff is good or excellent value for money, making it the only provider to achieve a five-star rating in this category.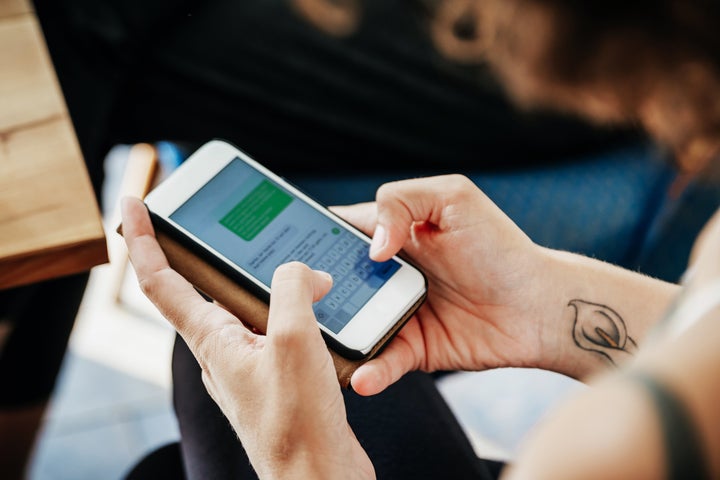 Vodafone ranked fairly poorly across the board. One in eight (13%) customers rated the quality of technical support as poor, and one in five (19%) customers rated Vodafone as being poor value for money.
EE customers gave poor ratings for incentives (16%) and value for money (13%). Only a quarter (27%) of EE customers told Which? they had received good or excellent service for technical support.
The provider also received distinctly average ratings when it came to ease of contact (42%) and customer service (43%).
O2 customers were also unhappy with the value for money they were getting, with one in 10 rating it as poor. The incentives and rewards had underwhelming reports from customers with only a quarter rating O2's offering as either good or excellent.
When Which? analysed the average monthly cost of both Sim only and certain contract deals, the 'Big Four' networks – EE, Vodafone, Three and O2 – were more expensive than smaller companies.
Sim only deals were on average 31% more expensive with one of the Big Four providers than with one of the smaller virtual networks, such as Giffgaff.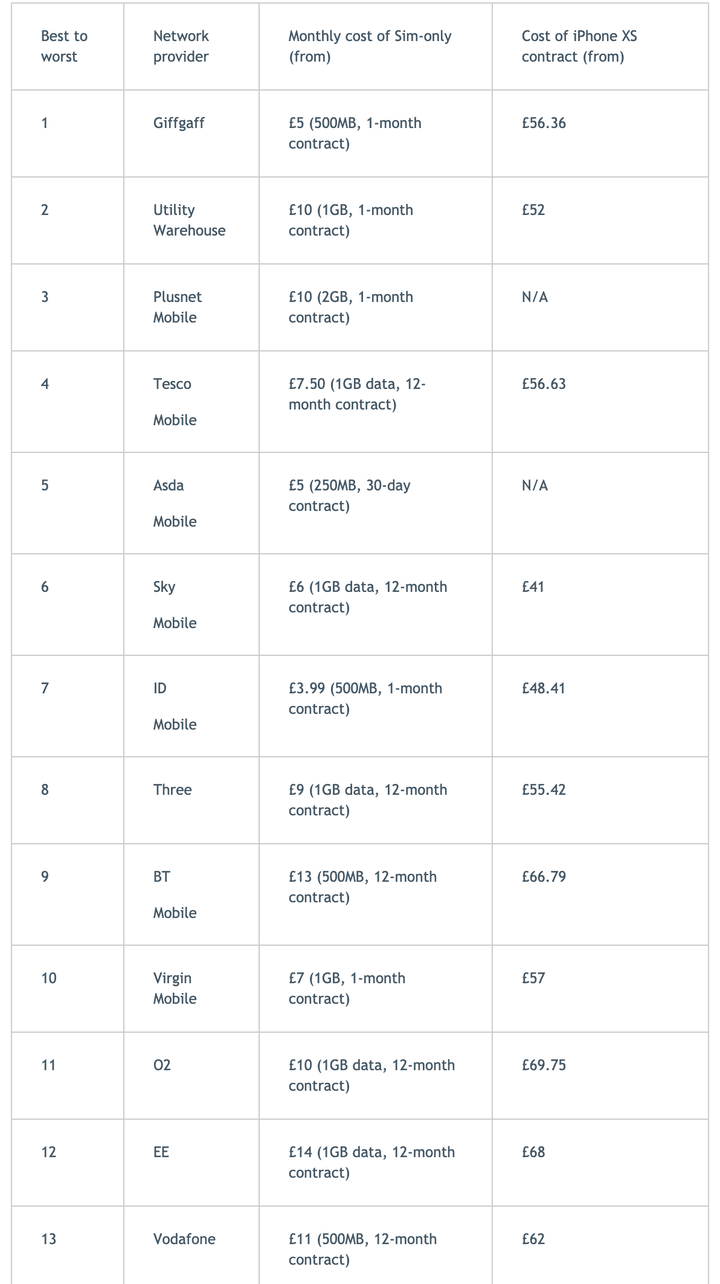 The same could be said for the combined average monthly contract price for an iPhone XS, which was 18% more (£10 dearer) with Vodafone, O2, EE and Three.
When Which? looked at the average monthly cost for a contract for a Samsung Galaxy S10 across the 13 networks, while the difference was less substantial at 6%, this still equated to a still a cost of over £3 more a month than a virtual network.
The bad news is if you're currently locked into a contract you probably won't be able to leave without paying a fee, even if you're unhappy with the customer service.
But mobile customers will soon be able to switch provider by text message when your contract comes to a close, hopefully making it quicker and easier for customers to change their mobile provider.
From July, new rules from the regulator will mean that mobile providers will also be banned from charging for notice-periods running after the switch date.
This will stop people from paying for old and new services at the same time – something that is currently costing UK mobile customers around £10m in total each year, according to Ofcom.
Natalie Hitchins, head of home products and services at Which?, said: "The continuing reign of smaller networks over the big players goes to show exactly how important customer support and value for money are to mobile users.
"If you think you are paying too much or are not getting the level of service you expect from your provider you should shop around for a better deal – you might find you save yourself some money and probably a lot of grief too."