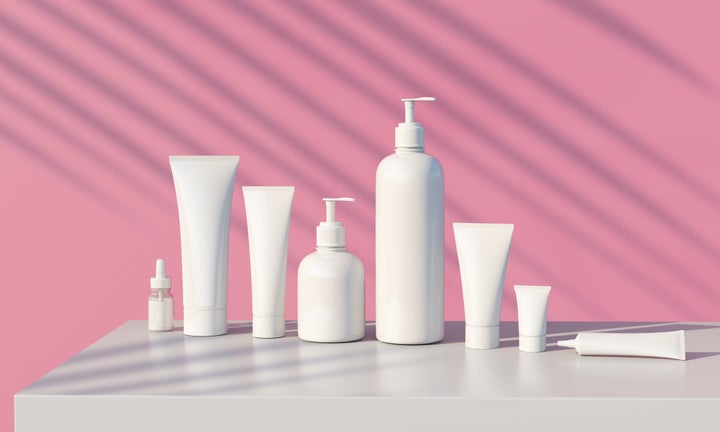 Taking care of your skin can feel like a lifelong task. Whether it's managing hormonal acne, tackling perpetual dryness or simply staying hydrated, finding a routine that works for you takes time.
Plus, there's so much advice out there – how do you know what tips to take on board? Amidst the marketing campaigns, beauty counters, skincare aisles and Instagram ads, we're cutting through the noise to ask dermatologists what they do to look after their skin.
What's worth us splashing our cash on – and where can we save?
Never leave the house without SPF
Dermatologist Dr Anjali Mahto says her first skincare rule is to wear at least an SPF 30 – every single day. "Sometimes it's in the form of a plain sunscreen, other times it may be a BB cream or foundation that contains the equivalent factor," she says.
"Regular use will reduce damage by UV radiation and help protect against fine lines, wrinkles, age spots and pigmentation leading to uneven skin tone," Mahto adds. Her go-to product is Heliocare 360 Gel Oil-Free SPF 50, a gel texture which doesn't block pores or cause her skin to break out.
Remember price is not indicative of quality
Just because a product costs more, it doesn't make it more effective, says Dr Mahto. "Choosing the right skincare is about choosing the right ingredients," she explains. "Any extra money you spend on more expensive products often goes towards packaging, branding and marketing."
Instead, Kluk splurges on the Skinceuticals Phloretin CF Serum, which is £150. It's an antioxidant serum, and she'll use four to five drops every morning. The serum is a mix of vitamin C and ferulic acid which, she says, manages uneven skin tone, refines texture and brightens skin. Having had a baby less than a year ago, Kluk says the vitamin C improves the pigmentation on her face as a result of melasma – a skin condition where patches of colour develop on the face.
While it's the most expensive part of her routine, Kluk says it's the best serum she's ever tried in terms of how it looks and feels on her skin. "It doesn't break me out like a lot of serums do, so I'm prepared to spend a bit more," she says.
Dermatologist Dr Stefanie Williams uses the same serum, as it protects her skin from pollution and other environmental stressors (so we're definitely adding it to our shopping list).
Ditch toners and facial oils
Dr Williams ditched toners, believing it's a product we can do without if we have a good cleanser (FYI both Dr Mahto and Dr Williams cite the £37 Jan Marini Bioglycolic Cleanser as a regular in their skincare routines).
She also doesn't overload her skin with heavy creams, balms or facial oils. "I don't recommend the use of facial oils," she emphasises. "I think they're overrated and, in many instances, the actual cause of skin problems we see in clinic – they clog up your pores and slow down skin renewal."
For anybody with a tendency for breakouts, Williams strictly advises against using them, as well as cleansing oils or balms of any sort. "They congest the skin, aggravating breakouts – even if the company claims they don't."
Facial oils can also be bad for those who have oily and dry skin, she says. "I have seen it many times in clinic – the dreaded 'facial oil face', i.e. people keep applying facial oils to give the skin a bit of a glow, as underneath the skin gets duller and duller."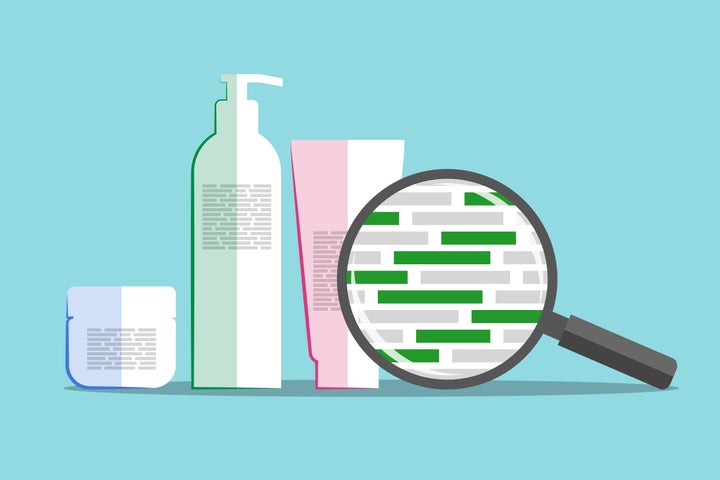 Include retinol in your routine
Retinol, a derivative of vitamin A, is often considered the gold standard anti-aging ingredient as it reduces fine lines and pigmentation. It's found in creams and serums at different strengths – from 0.2% to around 2% without a prescription. Dr Kluk and Dr Mahto introduced it into their routines from their mid-20s – this when your skin starts to lose definition and produces less collagen, therefore losing elasticity.
If you're new to retinol, incorporate it into your routine slowly, advises Dr Kluk, who uses the Medik8 r-Retinoate Youth Activating Cream. A product with retinol will exfoliate the top layer of your skin, so if you use a strong one straight away, it would be quite harsh.
"Start by using it two consecutive nights a week for the first couple of weeks," she says. "If there's no irritation such as flaking skin, then alternate evenings for two to four weeks and if that's well tolerated, continue using it every night."
Be patient with the results, Dr Kluk adds. You're unlikely to see immediate changes, but after years of use, you'll have fewer fine lines and wrinkles. And remember, if you use retinol you should always wear SPF, as your skin is more susceptible to UV damage.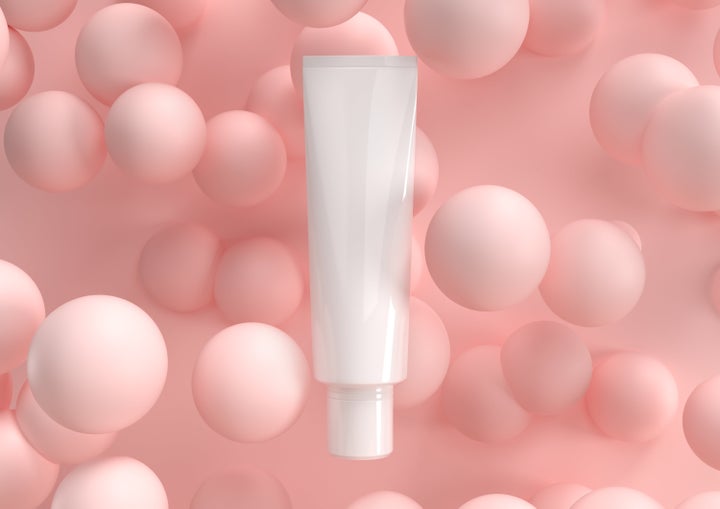 Clean your phone screen regularly
Having an effective skincare routine plays a big part in your skin health, but there are other external lifestyle factors that play a part. Have you ever considered your phone may be causing breakouts?
"Studies have shown touchscreens contain large numbers of bacteria on their surface," says Mahto. "Pressure created by placing your phone against your cheek may result in activation of the oil producing glands. When this is combined with heat generated from the phone and bacteria present on the surface, imperfections may occur." Not ideal.
To combat this, Dr Mahto regularly wipes the surface of her smartphone clean, and keeps a pack in her handbag so they're close to hand at all times.
Be consistent and patient with your routine
Dr Kluk suffered acne from the age of 12. "Thankfully my breakouts are mostly stable and under control now, she says. "I think the things that helped me were remaining calm and remembering to be consistent with my skincare routine."
There's no quick fix for skin issues like acne or rosacea, no matter how much we want to see a difference overnight. "It can often take weeks or sometimes months before you see a difference," adds Dr Kluk. "A lot of us fall down by being impatient, which is understandable when something is visible and makes you feel self-conscious."
In her years spent treating patients in her clinic, the biggest takeaway she shares is that if you stick to the tried-and-tested methods and give them time to work, it's more effective, less expensive and less frustrating.
We all work hard to earn our money – so it shouldn't feel like hard work to spend it well. At HuffPost Finds we'll help you find the best stuff that deserves your cash, from the ultimate lipstick to a durable iron to replace the one that broke (RIP). All our choices are completely independent but we may earn a small commission if you click a link and make a purchase.