Dirty talk in the bedroom can be the absolute worst: people stumbling over their words, thinking it's the time for a misjudged joke, or revealing something they probably should have kept private.
But a sex toy company wants you to embrace the erotic chatter between the sheets after designing a vibrator that talks back to you.
Yes, you heard that right.
Vibease says its Smart Lipstick is designed by women for women and will 'bring your fantasies to life' – that is, if your fantasy is an AI robot with a weird British accent.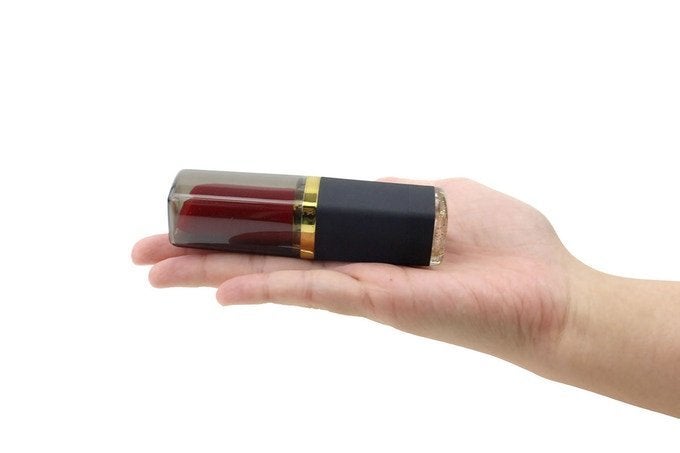 The device works by asking you questions such as: do you want a massage? We're not sure how it plans on giving you said shoulder rub, but the suggestion alone is meant to get you hot under the collar.
Not only does it ask you questions, but the integrated artificial intelligence also lets you issue instructions.
Your voice controls how hard or soft the vibrations are and the device responds accordingly. The designers say this means no fiddling with complicated controls that take you out of the mood and the moment.
As well chatting away at you, the vibrator can also be synced with your favourite erotic audiobooks on your iOS or Android phone – adjusting vibration intensity according to what's happening in the book.
Once you've had enough of Fifty Shades Of Grey, your partner can get involved too – even at a distance. Using the remote control touch function on the app, your partner can send specific moves and vibrations just for you. A private messaging system allows you to communicate privately right on the app.
Other features include water resistance (easy for cleaning) and a standard USB cable charging dock, so it doesn't matter if you misplace the one it comes with.