ITV viewers suspected something might have been amiss on Monday morning, after noticing a number of daytime stars were behaving a little strangely.
Lorraine Kelly was the first to spark suspicion when she interviewed YouTuber and musician KSI live on air.
Fans picked up on the fact Lorraine was not exactly being her usual professional self, complaining of cramp in her leg which she then attempted to "walk off" in the middle of the interview and blatantly yawning while he was talking.
Lorraine then signed off the interview with a "love you", after thanking him for "putting up" with her.
The strangeness began when Holly told James she could only eat mussels "at night… when it's quite dark", at which point the studio lights were lowered for her, so she could tuck in.
Later in the demonstration, James told the pair some background on mussels, with Holly loudly interrupting: "Don't tell me that! I don't need to know any personal information about what I'm eating. I was doing so well!"
James returned for another cooking demo towards the end of the show, which ended up being even more chaotic.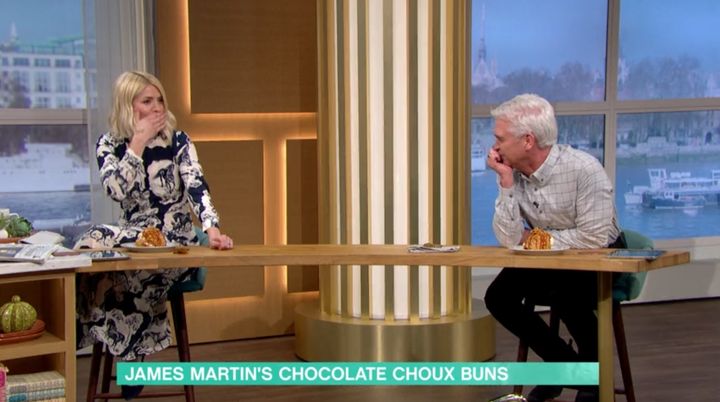 The pair repeatedly interrupted James' explanations to talk and laugh amongst themselves, with the TV chef attempting to get his demo back on track.
Like Lorraine, Holly then suggested she had cramp, getting up and walking around the studio while James continued to make choux pastry in the This Morning kitchen.
James then told the duo to put almonds on top of their pastry, to which Holly responded that he shouldn't "tell her what to do" and she can use any other type of nut she so wishes.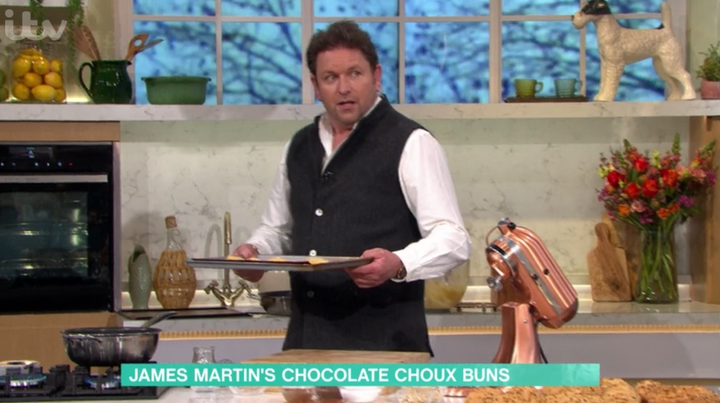 "I'm not being rude," Holly said afterwards. "But it does taste better than it looks."
Viewers eventually grew suspicious that Ant and Dec might be behind the scenes in question, as part of their recurring I'm A Celebrity, Get Out Me Ear prank on Saturday Night Takeaway.
In fact, Ant and Dec's names even began trending on Twitter as so many people pointed the finger at the pair…
Saturday Night Takeaway returned for a brand new series earlier this month, with new measures being put in place due to the pandemic.
Lorraine airs every weekday from 9am on ITV, with This Morning following at 10am.