The problem with hosting a show with someone you're also mates with is that when one of you gets the giggles, it's pretty hard to recover from – something that This Morning hosts Holly Willoughby and Phillip Schofield will definitely be able to attest to.
Considering it airs during the day, it's pretty remarkable that the ITV show has become almost as famous for its double-entendres as it is for its helpful cooking segments and celebrity interviews, with Holly and Phil often struggling to keep a straight face after royally putting their foot in it.
To make matters worse, the show airs live, meaning that whoever it is that's made the slip-up has no choice but to at least try and gather themselves in front of the nation. The whole country can do nothing but watch as the presenters giggle like 11-year-olds at something that (in most cases, at least) is actually completely innocent.
Not that we're complaining, of course. This Morning innuendos are something we can't help but laugh at ourselves, and have become a huge part of the show's success over the last three decades.
Here are 16 of our favourites (and trust us, narrowing it down was a tough job) for you to have a chuckle at...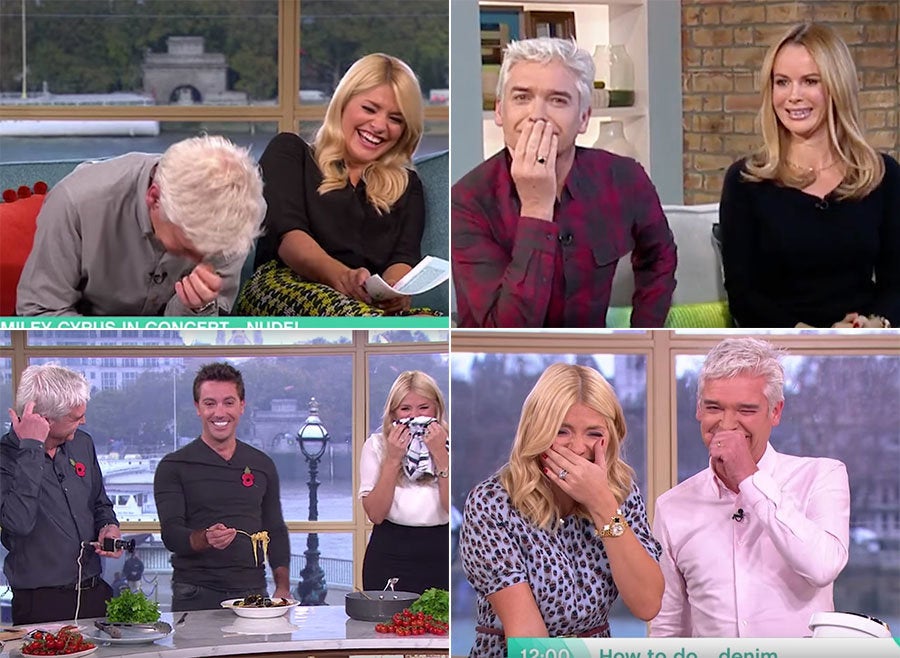 16 Times Innuendo Got The Better Of The This Morning Team