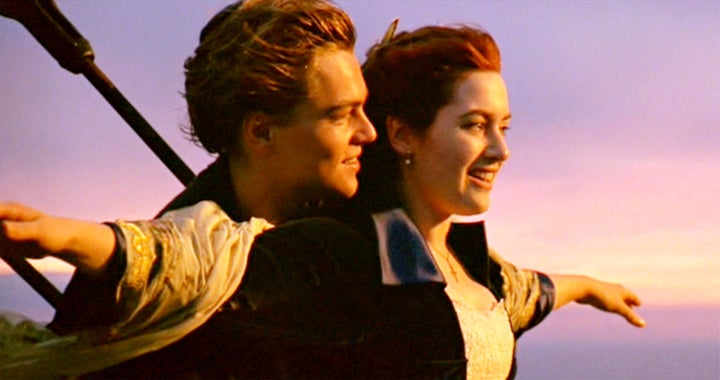 By now you have probably heard a lot about the ick and even identified your own icks within relationships, jobs, and even social media trends but today we're bringing you an ick that you probably hadn't considered yet.
One that, at the time, was a whimsical moment in an otherwise powerful, emotional, and unforgettable film.
One that is even technically impressive but... even being technically impressive does not save you from the ick. Nothing does.
We're so sorry to do this to you and you'll probably never look at this scene the same way again but we just had to share.
The scene that gave us the ick
So, you remember it right, main character Rose gets caught up in a party with all the "commoners" on the boat, probably her first real party ever and of course, she doesn't quite fit in wearing her — don't get me wrong here, STUNNING — fancy, expensive dress.
So, to join in on the festivities and prove that she was just as fun as everybody else there, Rose takes a draw from somebody's cigarette and says says, "SO, you think you're big, tough men? Let's see you do this!"
She then gets Jack to hold up her dress while she slowly moves her feet into a position of 'en pointe' which is a a ballet position in which the body is balanced on the extreme tip of the toe. The small crowd around her looks on her in awe until she eventually falls down, giggling.
Technically, this is incredibly impressive but within the scene... it's a bit of an ick.
In fact, TikTok account "The Baldest Bitch" which often posts throwback 90′s and 00′s culture said, "I know it was true love but even Jack has to admit this is a bit of an ick."
Not all commenters agreed though with VenomousVixxen saying, "bro she literally went en pointe, that's an infinite flex".
Abbie232322 added, "People flex by doing a backflip, THIS is gold".
Others pointed out that within this historical context, ballet lessons were only for the rich and the poor people within that party had probably never seen anything like that.
My question is, is anyone ready to talk about the cringe of "I'm the king of the world" scene?