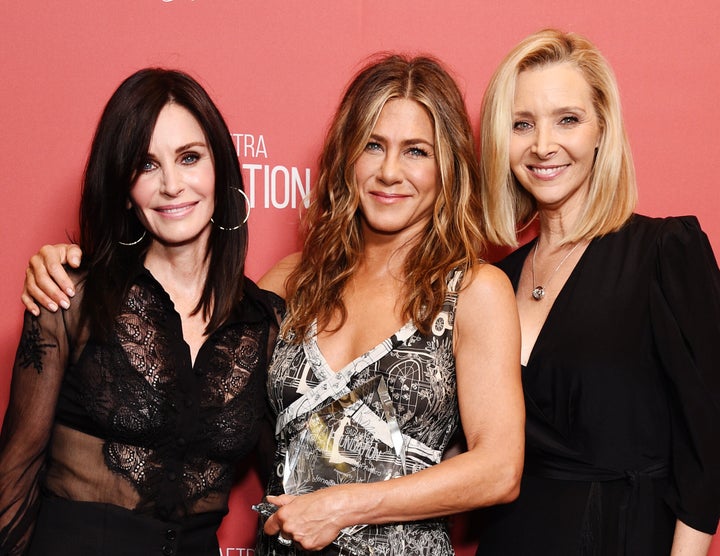 Lisa has known the two stars since they were all cast in Friends way back in 1994.
And much like their characters, who remained best pals throughout the show, the ladies are close off-screen.
Jennifer was the first to post a congratulatory message, sharing a carousel of throwback snaps from their decades of friendship.
"Please join me in celebrating one of my favourite people on the planet. LISA KUDROW!!" she wrote in the caption. "She's been my friend and my family for nearly 30 incredible years. I cherish you…I love you, my sweet Floosh.
Jennifer continued: "One of the most talented comedians/actors I've had the great honour to work with for all these glorious years and more to come! Happy Lisa's Birthday!"
Lisa replied in the comments section: "My Joooiest Joooo I love you beyond my dear friend forever!"
Courteney soon followed suit, with a collection of snaps including some from their time on the Friends set.
"Happy Birthday my Loot," she wrote. "This is my second attempt: ChatGPT didn't give you nearly the amount of love I feel for you.
"You are the smartest, funniest, most thoughtful person. I always feel seen and loved when I'm around you.
"That's the gift you give to those you love x."
Lisa replied: "Oh Cahoot. I love You so much and guess what? I always feel seen by YOU."