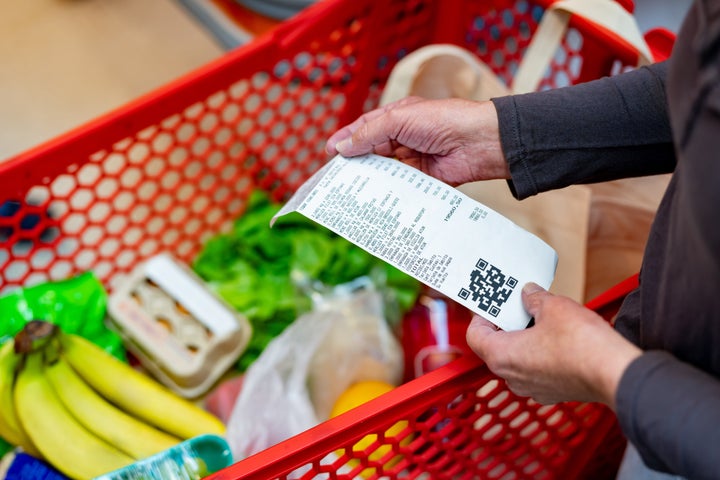 Imagine you're at the grocery store picking up all the ingredients you need to bake the most epic birthday cake ever baked.
There's one problem: You can't remember if you've got eggs, baking powder or enough flour to create the masterpiece your family expects. You could buy everything just in case, but if you'd taken quick photos of your fridge and your pantry, you could reference them at the store and save yourself some time and money.
This is just one of the brilliant tips that we — Raj Punjabi and Noah Michelson, co-hosts of HuffPost's "Am I Doing It Wrong?" podcast — discovered while chatting with Kristen Aiken, HuffPost's head of Life and Commerce, to find out how we might be grocery shopping wrong and how we can do it better.
Listen to the episode below and find out the real reason grocery stores rearrange their layouts (and why it might be causing you to spend more), if you should be buying generic instead of name-brand products, and more:
Need some help with something you've been doing wrong? Email us at AmIDoingItWrong@HuffPost.com, and we might investigate the topic in an upcoming episode.