"I'm not a creep or a pervert, just a genuine guy. I would treat you with respect and the sex would be good. I can even make you squirt if the connection is right." That's the message one would-be Lothario sent to a woman on Tinder.
And they say romance is dead.
To highlight how ridiculous online dating can be, a singer has decided to turn people's horrendous Tinder messages into power ballads.
Becky Carewe-Jeffries, who goes by Becky CJ, sourced messages from the Instagram account Tinder Nightmares, and performed them on the piano. The 28-year-old, from London, gained more than five million views for her first Tinder-inspired video on TikTok in five days.
Carewe-Jeffries says lots of people have commented on the videos saying they've received "almost copy and pasted verbatim versions" of the first message.
"People even messaged me to say they've received it in different languages in different countries, which is crazy," she tells HuffPost UK. "There's definitely this kind of behaviour going on all the time on Tinder and I wanted to highlight how ridiculous it is."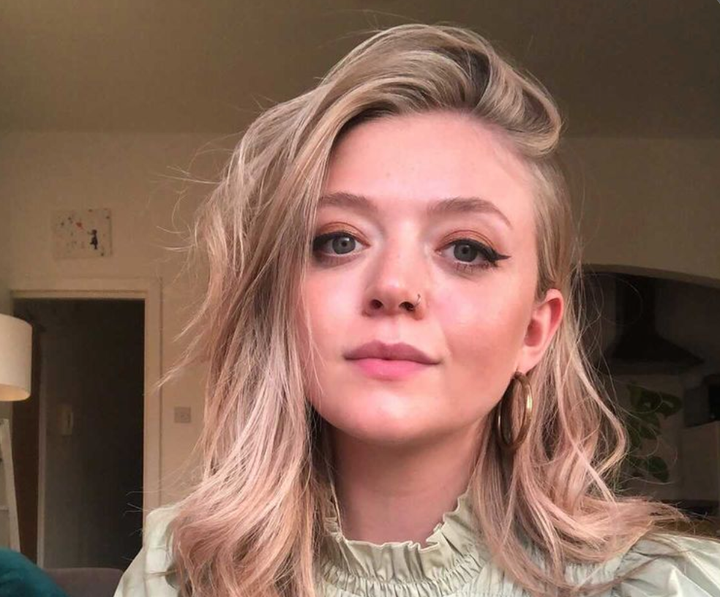 "I had a hunt through Tinder Nightmares, and I found that one [referring to the message in the video above] and couldn't resist," she says.
Carewe-Jeffries' performance of each message purposefully contains zero irony. "I'm not laughing at it and I'm being really sincere with the way I deliver the song," she says. "I think it really pinpoints how absurd speaking to somebody like that is. All of the 'haha-s' and the trying to soften it – that doesn't work and it's even creepier in some ways."
Her second Tinder composition is a little different: from a man asking a woman to marry him so their children can fulfil his plan for world domination.
The singer hoped to gain a few new followers for her Tinder power ballads, but never expected millions of views – not least because TikTok temporarily removed the first video after less than 24 hours.
"It got taken down because someone reported it and obviously thought it was a bit too sordid, which is ridiculous because it's just talking about sex," says Carewe-Jeffries. "It's not discussing anything aggressive."
Thankfully, the video was soon reinstated. The singer plans to cover more Tinder nightmares to show these awful messages "shouldn't be normalised".
She's also ready to give the people what they want. "I think people want to hear the smutty stuff!" she laughs. "I'm going to have to have a little rifle through and see if I can get any more ridiculous ones."