A company has developed a hi-tech crossing that alerts drivers when a pedestrian walks into the road while using their mobile phone.
There are 20 potentially dangerous incidents involving crossings that take place every day in the UK.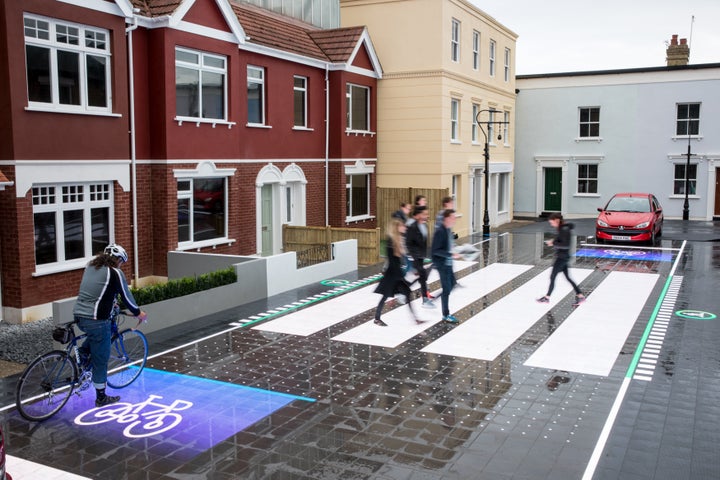 To try and bring that number down, tech firm Umbrellium in partnership with insurance company Direct Line have created this pilot concept.
The surface of the crossing features integrated LED lights which then illuminate based on the movements of drivers, cyclists and pedestrians.
For example, should someone unexpectedly walk into the middle of the road, a thick red line will appear on the road warning both the driver and the pedestrian.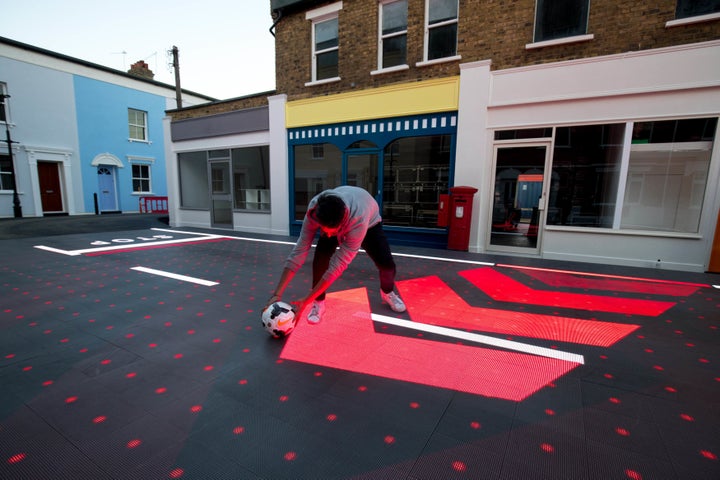 The crossing is also completely adaptable which means that it'll actually get wider if there are more people trying to cross. There are also special warnings for cyclists when pedestrians are crossing but might be hidden by vehicles.
An average of 20 potentially dangerous incidents occur each day at crossings in the UK, according to data from Road Safety Analysis and the Transport Research Laboratory.
A prototype of the new crossing was showcased near Mitcham, south London, after being developed by tech firm Umbrellium in partnership with insurance company Direct Line.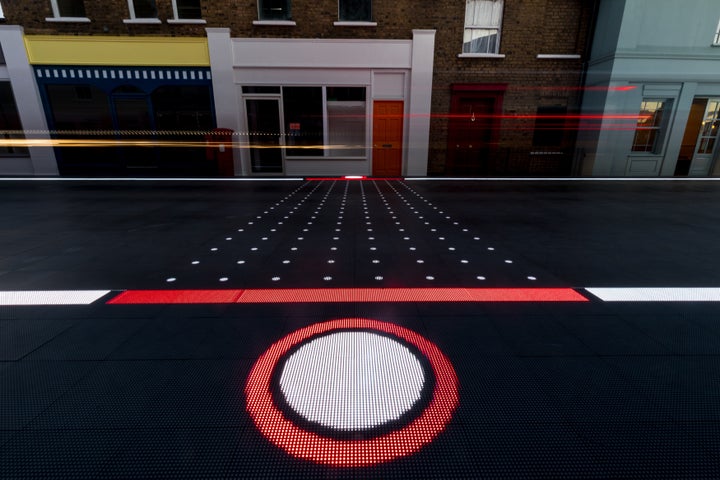 Umbrellium founding partner Usman Haque told the Press Association: "The pedestrian crossings that we use every day are about 50 or 60 years old.
"It was designed for a different idea of a city.
"We're trying to update it for the 21st century with a crossing that deals with the fact that people are on mobile phones and they might not be looking up, vehicles might be coming more often, there might be pedestrians suddenly coming out at the end of a film needing to cross.
"This is trying to perform very much like a traditional crossing with the difference that it responds in real time."
Mr Haque claimed the crossing could make "problematic areas much safer".