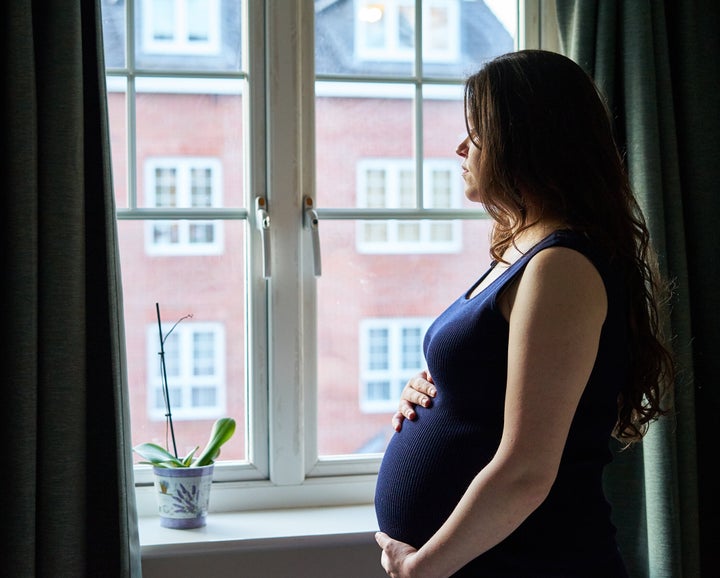 Thousands of pregnant women – some more than 40 weeks pregnant – have been forced to rearrange their birthing plans with less than two days' notice.
Sarah*, who says she is due to go into labour "at any moment", spent more than three hours trying to get through to the NHS on the phone, after receiving an email explaining that One to One Midwives, contracted by the NHS to provide midwifery services in her area, had gone into administration.
Sarah had planned to give birth at home, using a birthing pool. But now the 28-year-old has been forced to transfer her care to hospital – one of around 2000 women across Liverpool, Cheshire, Southport and beyond, who will no longer have access to the personal midwives with whom they have been in contact throughout their pregnancy.
"I'm still in shock that this is happening to me," she told HuffPost UK. "Having a baby for the first time is very scary and I was feeling confident with One to One Midwives and the birthing plan that I had put together with my dedicated midwife that I have built a relationship with throughout my pregnancy."
"I've been left in a position where I feel I have no support. The prospect of a medicalised hospital birth is extremely stressful to me emotionally, but I have been left with no choice."
Pregnant women have expressed their dismay about the situation in comments on the One to One Midwives Facebook page, with many sharing concerns about their upcoming births.
"I just don't know what to say, I'm 41 weeks pregnant and now without a midwife, all prepped for a home birth to be told my pool will be taken off me tomorrow," wrote one woman.
Another said: "Seriously, I'm due to give birth any day now and I've now got the stress of finding a new service with a day's notice? And I found out by email? Appalling."
One to One was contracted to provide midwifery services in England on behalf of eight Clinical Commissioning Groups (CCGs): NHS Wirral, NHS Liverpool, NHS Warrington, NHS West Cheshire, NHS South Cheshire, NHS Vale Royal, NHS South Sefton and NHS Southport and Formby.
Women currently registered with the provider were informed the service would end by email or phone call, with less than two days' notice. They were given a phone number to call and arrange care under an alternative NHS midwife. For some women, this will mean giving birth with a midwife they've not previously met or changing birthing plans last minute.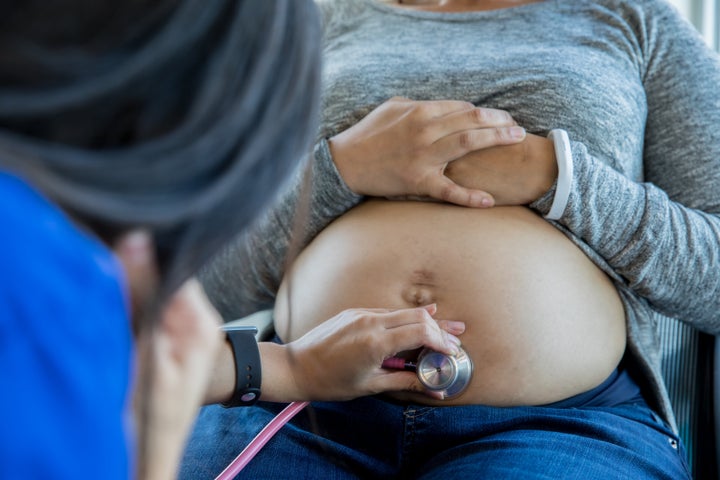 One to One had worked with the NHS since 2010 and aimed to provide a "personalised service" with midwives who are part of the local community. Its contract was due to expire in March 2020.
On its Facebook Page, the company said that it had presented proposals to the NHS "at a local and national level" in an attempt to "simplify how independent midwifery providers like One to One, NHS Trusts and CCGs that are required to work collaboratively across geographical boundaries, might be remunerated more efficiently and effectively".
"In the absence of any appetite to support these proposals, and recent confirmation that the proposed new contract will be procured without changes to this unsustainable financial structure, One to One had no further options available and as such has no choice but to recognise that the company was insolvent," it said.
A "devastated" One To One employee also told HuffPost UK the service required more funding. "The company has gone into administration as it cannot achieve financial stability in a difficult NHS climate, the maternity tariff is not fit for this model," the employee said.
The employee also confirmed that around 2,000 women, including some prenatal women still under One to One's care, would be affected by the closure.
An online petition asking for the company to be granted more NHS funding has been launched by a mum who previously used the service.
In January, mums-to-be elsewhere in the UK were left in a similar situation, when Neighbourhood Midwives – which provided an NHS-funded service in Waltham Forest and a private service elsewhere in South East England – closed with a weeks' notice. At the time, the NHS CCG told the BBC the scheme had to end for "financial reasons".
In a statement, NHS Commissioners said their priority is to ensure women registered with One to One "can continue to access the support they need".
"Women affected are being contacted directly by a dedicated team to make arrangements to transfer their care to an alternative provider," the statement said. "The team can also be contacted on 0151 604 7688/9 and is available from 9.00am – 5.00pm Monday to Friday."
HuffPost UK asked the NHS to confirm what plans are in place to cover the shortfall of midwives in the interim.
Michael Chantler, assistant director of communication and engagement at NHS Wirral CCG, said: "We are working with One to One to try and ensure that alternative employment is found for midwives as quickly as possible; we have agreement from all local NHS providers that as an interim step, they will be able to take on the midwives as part of their in-house bank staff."
*Some names have been changed.