Three dogs have died and vets are trying to save the life of a fourth after they drank water from a lake in Kent.
A vet is believed to be treating seven dogs in total for "unidentified poisoning" after becoming ill on Tuesday.
Brooklands Lake, in Dartford, has been shut for a week while the Environment Agency carries out tests.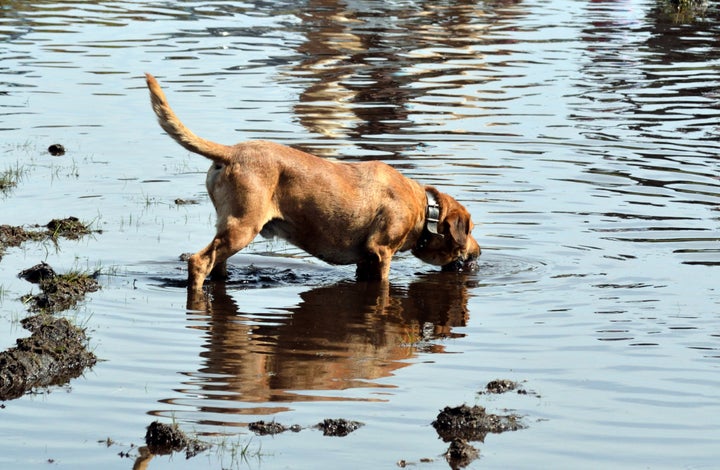 Kent Police announced on Wednesday that "no criminal offences have been disclosed".
Police are asking people to avoid the area in Powder Mill Lane.
The lake was cordoned off after the dogs were walked in the area and became ill after drinking from the lake.
Police said is a statement: "The circumstances are currently under investigation, it is understood the dogs were all being walked together.
"Police are warning people as a precaution, as yet the cause of the animal's illness is not known and it has not been confirmed if they were contaminated by anything in the lake."
She said: "She picked something up and she was so ill all night but the next day she was OK.
"I have heard somebody is putting stuff down for dogs to eat.
"I am certainly not going there for the next few weeks until things are cleared up."
Brooklands Lakes is a fishing venue run by Dartford Borough Council.