British astronaut Tim Peake has given a fascinating insight into his journey back to Earth from the International Space Station and has confirmed that if he could, he would return "in a heartbeat".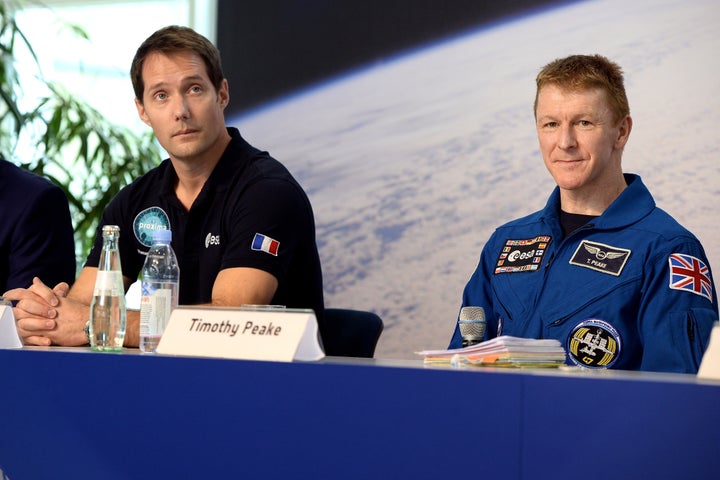 Major Peake described a series of adrenaline-pumping events including his tiny Soyuz capsule "tumbling" in space, watching a pyrotechnic display of sparks and flames during the fiery descent through the Earth's atmosphere, and the sensation of "falling back to Earth" as the building G-force pushed him back in his seat.
He also spoke of his "dream" of going to the Moon, his hope that the UK continues to fund manned space missions - and his relief at using a gravity-assisted Earth toilet at last.
The 44-year-old father-of-two returned to Earth from a six-month European Space Agency (Esa) mission on the ISS with American Nasa astronaut Colonel Tim Kopra and Russian cosmonaut Yuri Malenchenko.
Their "descent module" - the only part of the three-section Soyuz TMA-19M spacecraft to complete the journey - parachuted down on to a remote spot on the vast Kazakhstan steppe at 10.15am UK time on Saturday.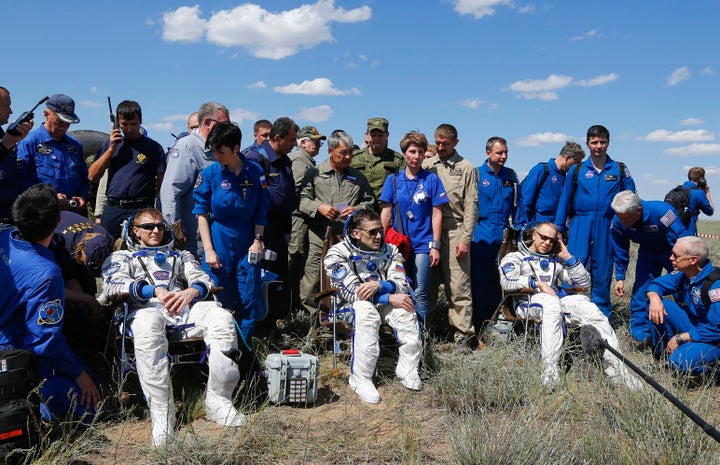 All three men are now undergoing an intense programme of rehabilitation and tests to help them re-adjust to Earth gravity and show scientists how their bodies have stood the strain of 186 days in space.
Major Peake spoke in a packed briefing room at the European Astronaut Centre in Cologne, Germany, where the Esa's astronaut activities are based.
He was treated to a standing ovation when he made his appearance as members of the audience clapped and cheered.
Popular in the Community