A woman who wants to divorce her husband of 40 years because she says their marriage is unhappy has lost a Supreme Court fight.
Five Supreme Court justices have ruled that Tini Owens must stay married to Hugh Owens. They upheld rulings by a Family Court judge and Court of Appeal judges.
Mrs Owens, who is in her late 60s, wants a divorce and says her marriage to Mr Owens, who is in his 80s, is loveless and has broken down.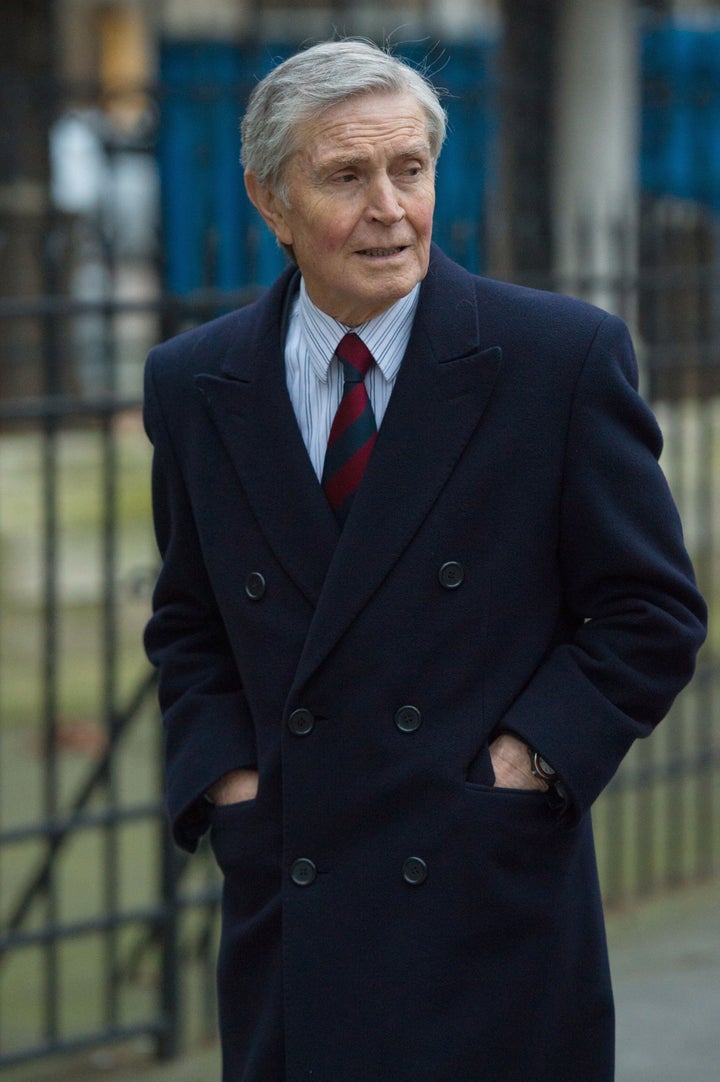 She says he has behaved unreasonably and that she should not reasonably be expected to stay married.
But Mr Owens refuses to agree to a divorce and denies Mrs Owens' allegations about his behaviour. He says if their marriage has irretrievably broken down it is because she had an affair, or because she is "bored". He claimed to have "moved on" and "forgiven" his wife for having an affair in 2012 and told judges the couple still had a "few years" to enjoy.
Mr and Mrs Owens married in 1978 and had become millionaires via a mushroom-growing business in Broadway, Worcestershire, judges heard.
Mrs Owens petitioned for divorce in 2015 after moving out.
One, Lord Wilson, said justices had ruled against Mrs Owens "with reluctance".
He said the "question for Parliament" was whether the law governing entitlement to divorce remained "satisfactory".
Lord Wilson indicated that Mrs Owens would be able to divorce in 2020, when the couple have been separated for five years.
Another, Supreme Court president Lady Hale, said she found the case "very troubling". But she said it was not for judges to "change the law".
Mrs Owens had already lost two rounds of her battle. In 2016 she failed to persuade a Family Court judge to allow her to divorce.
One appeal judge said she reached her conclusion with "no enthusiasm whatsoever" but said Parliament would have to decide whether to introduce "no fault" divorce on demand.
Another said MPs and peers had "decreed" that being in a "wretchedly unhappy marriage" was not a ground for divorce.
Story continues below poll...
Mrs Owens' lawyers say she should not have to prove that Mr Owens' behaviour has been "unreasonable" – only that she should not "reasonably be expected" to remain with him.
They say the case is about "proper interpretation" of legislation. Barrister Philip Marshall QC, who leads Mrs Owens' legal team, told Supreme Court justices that a "modest shift" of focus in interpretation of legislation was required.
But barrister Nigel Dyer QC, who leads Mr Owens' legal team, disagreed and raised concern about the introduction of divorce on "demand".
Ros Bever, national head of family law at Irwin Mitchell Private Wealth, said: "This is a very disappointing outcome for Mrs Owens, who will now have to wait a further two years before she can restart the divorce process and petition on the basis of having been separated for five years.
"It is also disappointing for the family law community, which has been trying to take the heat out of divorce and encourage separating couples to behave respectfully, and where possible amicably, towards each other.
"There is a concern that rather than allegations of behaviour being toned down, they will now be 'beefed up' to ensure they are accepted by the court."
'No-fault' divorce cases
Specialist lawyers have long campaigned for the introduction of the 'no-fault' divorce and say judges should not compel people to stay married.
Ayesha Vardag said: "In my view, the law restricting the right to divorce is a fundamental infringement of the rights to private and family life. I would go further and say it is a form of indenture or slavery.
"This kind of law has no place in a civilised society of equals. It springs from a time when men in England were allowed to beat and rape their wives. We do not allow forced marriage. How can we force continuation of marriage?
"The freedom to choose whether one is married or not married is absolutely core to our autonomy. Any law which restricts it is an abomination and a real source of evil within our society.
"The government may have a lot on its plate but it needs to deal with this problem without delay. Given the broad consensus upon it, it is hard to excuse their delay."