Tobacco companies have lost the latest round of their legal battle against the Government's new plain-packaging rules.
In May, they suffered what anti-smoking campaigners described as a "crushing defeat" at the High Court.
The day before new regulations come into force, a judge in London had declared that they were "valid and lawful in all respects".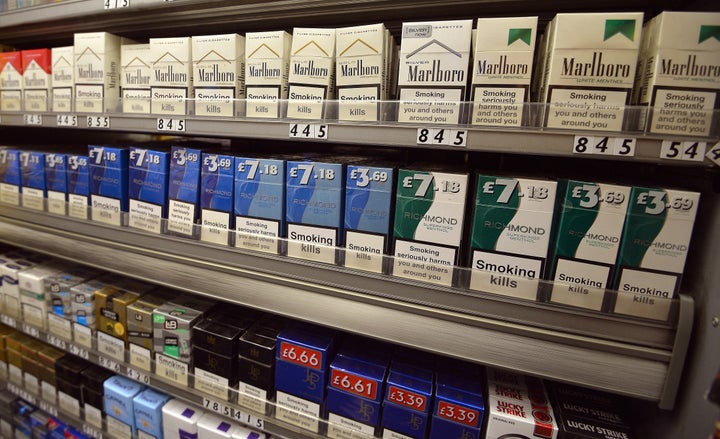 Mr Justice Green rejected a judicial review action brought against Health Secretary Jeremy Hunt.
Leading companies then took their case on to the Court of Appeal.
But on Wednesday, three judges in London rejected their challenge against the High Court's decision.
A number of companies, including British American Tobacco, Imperial Tobacco and Japan Tobacco International, challenged the legality of the "standardised packaging" regulations.
They argued that the Standardised Packaging of Tobacco Products Regulations 2015 would destroy valuable property rights and render products indistinguishable from each other.
Dismissing the appeal, Lord Justice Lewison, Lord Justice Beatson and Sir Stephen Richards ruled that the Health Secretary had "lawfully exercised his powers".
A British American Tobacco spokesperson told the BBC the decision did "not necessarily" mark the end of the challenge and that it was considering its options.