A mum who thought her toddler daughter was safely playing in the living room was horrified to discover the tot had actually sneaked outside and been run over by a car on their own driveway.
Eighteen-month-old Faith Derry died for four minutes in her mum Nikki Widdowson's arms after being dragged under a taxi outside her home in Chesterfield, Derbyshire.
Remarkably, doctors at Chesterfield Royal Hospital performed emergency CPR on her tiny body, bringing her back to life.
She was put on life support and now, three years on, is a happy, healthy little girl.
The crash – deemed an accident – however, had a long-lasting impact, with Faith suffering post-traumatic stress and temporarily regressing to babyhood.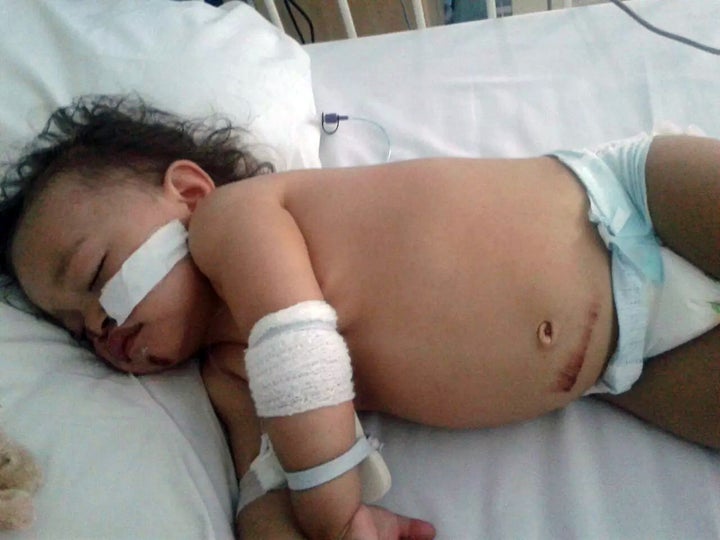 Now Nikki, 29, a full-time mum, who is also studying to be a nurse at Chesterfield College, is speaking out to warn other parents of the dangers of vehicles at home.
"Please don't assume your child is safe, sat in the living room, colouring in," she said. "I thought Faith was and she wasn't.
"Actually she'd sneaked out.
"I always used baby gates on the stairs, locks on the cupboards.
"But children watch everything you do."
Nikki admitted she felt guilty about the June 23, 2013, accident, which took place on a Sunday afternoon after a family roast.
She continued: "I felt I'd failed in my duty as a mother – let her down."
Faith, her siblings Tameka, 10, Shakira, nine, and Taiisha, six, were relaxing at home with their mum and dad, Kirk Derry, 33, when the infant sneaked out of the front door.
"She'd recently learnt to open doors and went out to the driveway," her mum said. "She is a quiet girl and no-one noticed.
"I only realised she was missing when I went into the living room. She wasn't there. I ran around the house and looked out of the window. She was lying on the ground."
Horrifyingly, Faith had been dragged face-down by a taxi, which was dropping off a family member.
The driver – who was not to blame – rushed Faith and her mum to hospital, where she was immediately given CPR.
After an hour, she was stabilised and taken, heavily sedated, by ambulance to intensive care at Sheffield Children's Hospital.
There, she underwent three blood transfusions and had scans, which revealed she'd suffered no breaks but had torn her liver.
"She effectively died," her mum recalled. "It was the worst moment – a living nightmare.
"Seeing my little girl, helpless, lying there, was heartbreaking."
For the next 48 hours, Faith remained sedated to give her body a chance to recover.
Gradually, she was brought round and on waking she grinned.
"With that smile I knew she'd be okay," her mum said. "But it wasn't over."
For the next eight days, Faith remained bedbound in hospital.
On being discharged, things didn't get any easier for the tot or her mother, who has separated from her dad.
"Before the accident, she'd been a happy little girl," Nikki explained. "But she'd regressed to being a baby. She couldn't eat properly and wanted sippy cups again.
"She couldn't walk or hold her head up.
"She had to relearn how to do things she'd just learnt."
For a year, Faith saw a speech therapist and re-learnt to talk.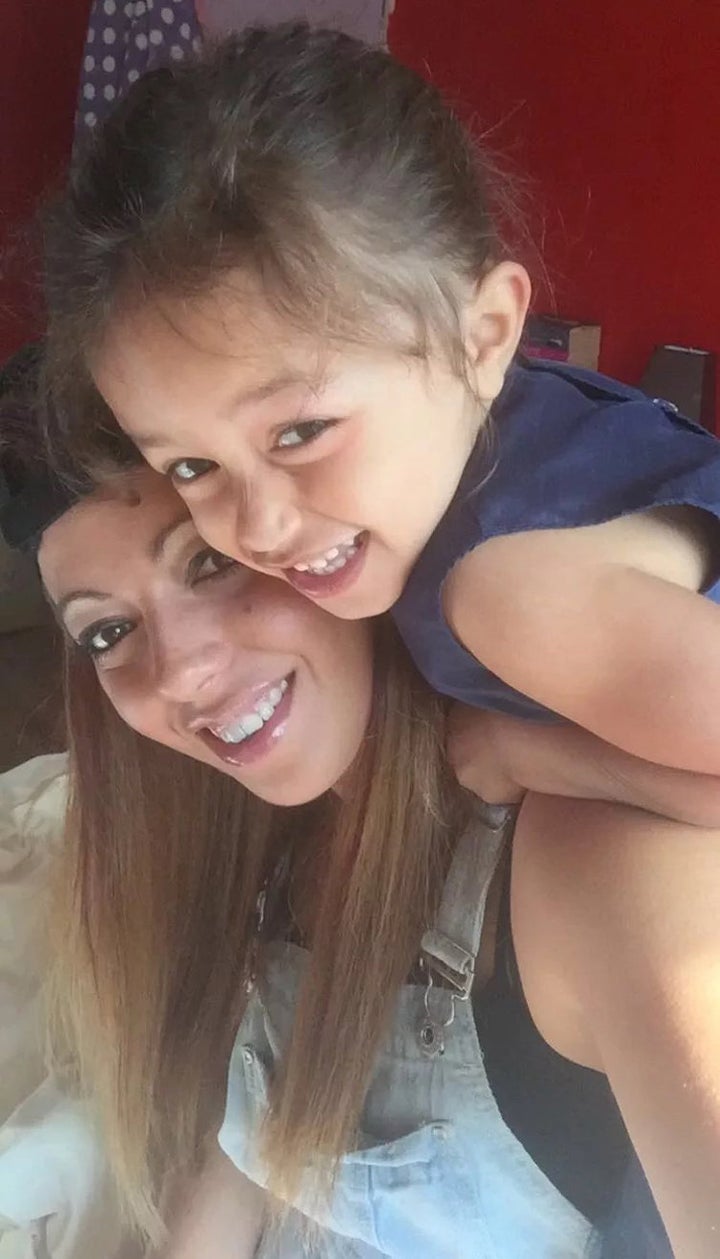 Over the next three years, she went regularly to hospital for scans and X-rays.
But worst of all was the psychological impact.
She hated playing peek-a-boo and bath time – anything where her face was covered.
"It reminded her of the accident," her mum said. "She would imagine the car on top of her and panic."
Her family have talked to her about the accident and have not ruled out counselling in the future.
But for now, she is doing well and looking forward to starting school in September.
"She really is a hero," said Nikki.
Nikki was helped by The Sheffield Children's Hospital Charity.
This funds enhancements over and above the standard NHS provision for Sheffield Children's Hospital, helping to match world-class equipment with existing world-class care.
The charity supports four key areas: specialist equipment, research into prevention and cure of childhood illnesses, new facilities and improvements to the hospital environment. Read more about the charity at www.tchc.org.uk