In 'What Works For Me' – a series of articles considering how we can find balance in our lives – we talk to people about their self-care strategies. If you'd like to contribute your story, email us.
As Tom Kerridge approached his 40th birthday, he was struck by a lightning bolt of fear. "It's weird," the top chef tells HuffPost UK. "You hear all the time that people reach this point of reflection at 40, then it suddenly happened to me."
He found himself questioning what he had achieved in life and what else he wanted to do. He worried about his health, his weight. He worried about how much he drank. And these thoughts, which he had never encountered in his 20s or 30s, made him realise that if he wanted to live another 40 years – happily and healthily – he needed to make some changes.
Kerridge, now 45, says he is a man who has always lived a life of excess – "in what I eat, how I work, and what I do" – and that for a long time this impacted his wellbeing. But rather than feel overwhelmed by the milestone realisation, he channelled the fear positively, using it as a fuel to kickstart a new approach.
"This is when I started saying yes more," he says. "To the right things."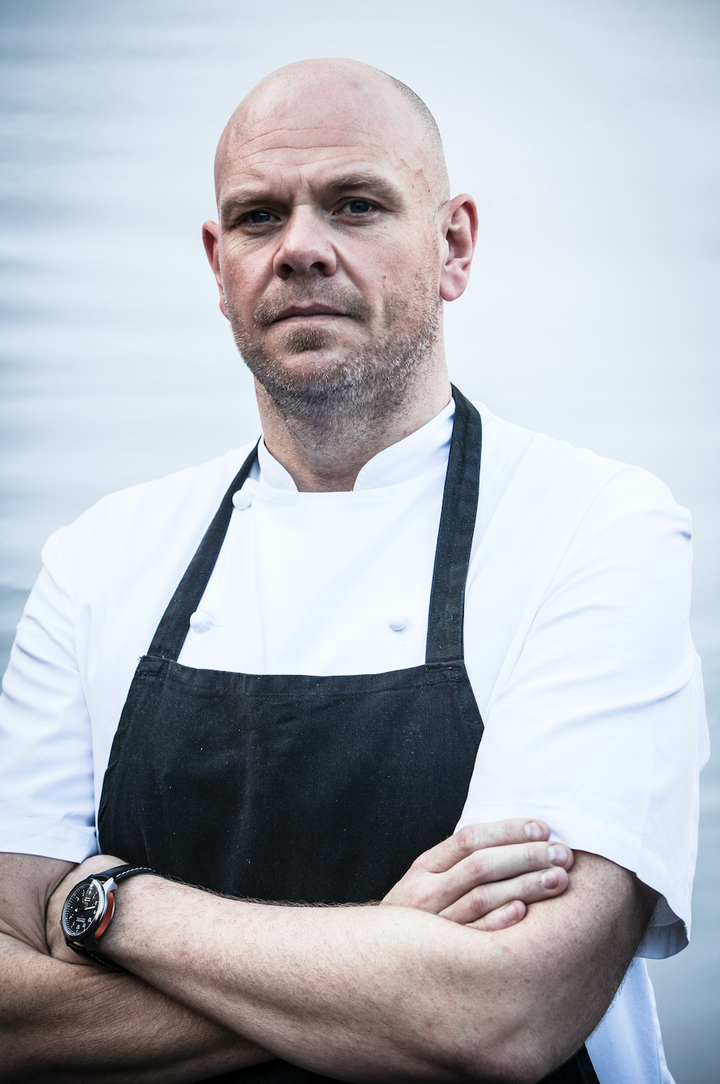 Kerridge's outlook on life has always been to say "yes" to things, but as he hit 40, he realised those things didn't necessarily make him very happy. "I wasn't careful with what I ate or what I drank. I said yes to things that were bad."
It was time for a new approach. He started thinking about what worked for him and what didn't, the aspects of his lifestyle that he wanted to change, and how he was going to get there.
"I had a complete change of mindset. I still wanted to say yes to things to have fun new experiences, but only to the right things," he says. "You realise there are some things it's okay to say no to, too."
He applied this strategy to every aspect of his life: his diet, his drinking, his work, his social life. As a chef, Kerridge says, it's easy to slip into bad habits after working a 16 hour day. He was also doing media and TV appearances without thinking them through first. "So I started taking care of myself, and I thought about something before I agreed to doing it," he says. The lifestyle change lead to his well-documented weight loss and a better sense of physical well-being, he says, but also to "feeling more in control of my decisions".
That's not to say it was easy. Despite the life epiphany as he turned 40, it took another three months of building himself up to make any changes. It didn't happen overnight.
First, Kerridge analysed his life and which bits were making him happy. "It was easier that way," he says. "Fear is massive and becomes crippling, so when you do it [this way], you make that lifestyle change and take that brave step."
Having done that work, he said, "it's easier than you think it's going to be."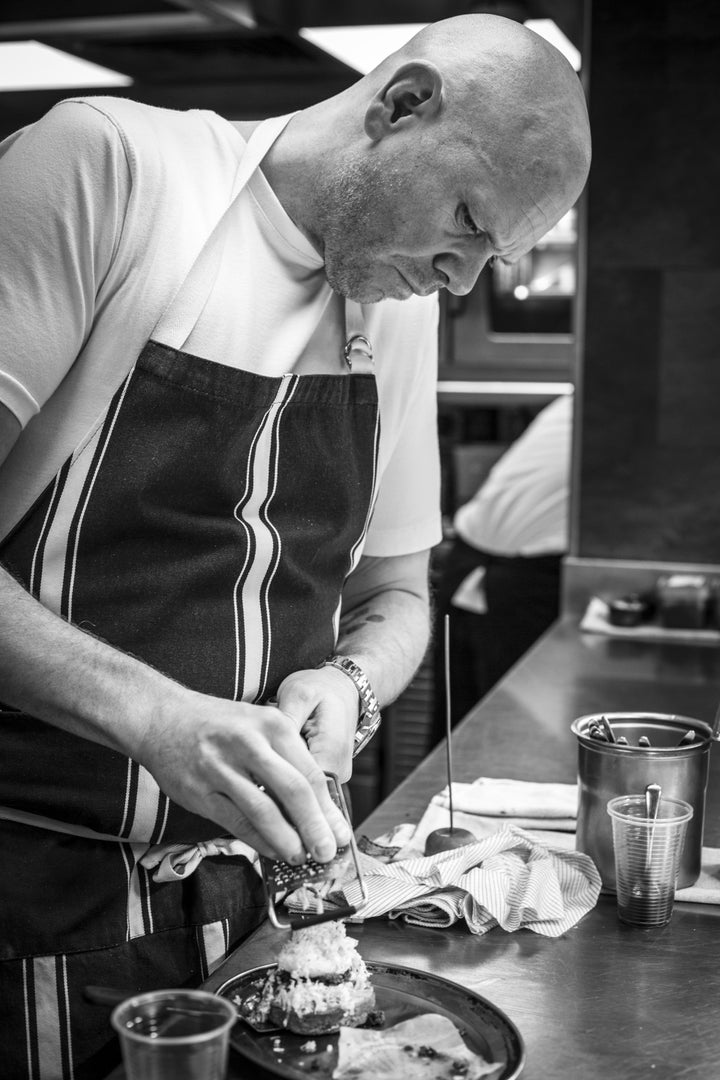 Kerridge has lost 12 stone since he made the pledge five years ago to change his habits. He hasn't drunk alcohol for five years. He's also never felt happier.
But, of course, it hasn't been plain-sailing. Due to the nature of his job, Kerridge will have periods where he is leaving the house at 6am and getting back at 1am – something he knows isn't great for his general health. But, he says, the beauty his strategy is that he knows how to get himself out of a rut. "You can't let harder times overwhelm you," he says. "You can go 'Ok, it's all right, I can see the end of the tunnel and next week I will get back on track', and then you get that new-found confidence again."
It's all about balance, he adds. He has to compromise on nights and meals out. But despite knowing eating unhealthy food and not exercising doesn't make him feel great about himself, that doesn't mean that going and eating some delicious cake with his family at a child's birthday party is the wrong thing to do, because time with family and socialising is just as important.
"That fun element outweighs the negative," he says. Ultimately, Kerridge tells me as we finish chatting, it's about creating your own normality. "Thanks to my lifestyle overhaul and positive outlook, I see clarity through the chaos. The 'Old Tom' is a different person – I'm selfish now, which doesn't come naturally – but being here for my family is my ongoing motivation."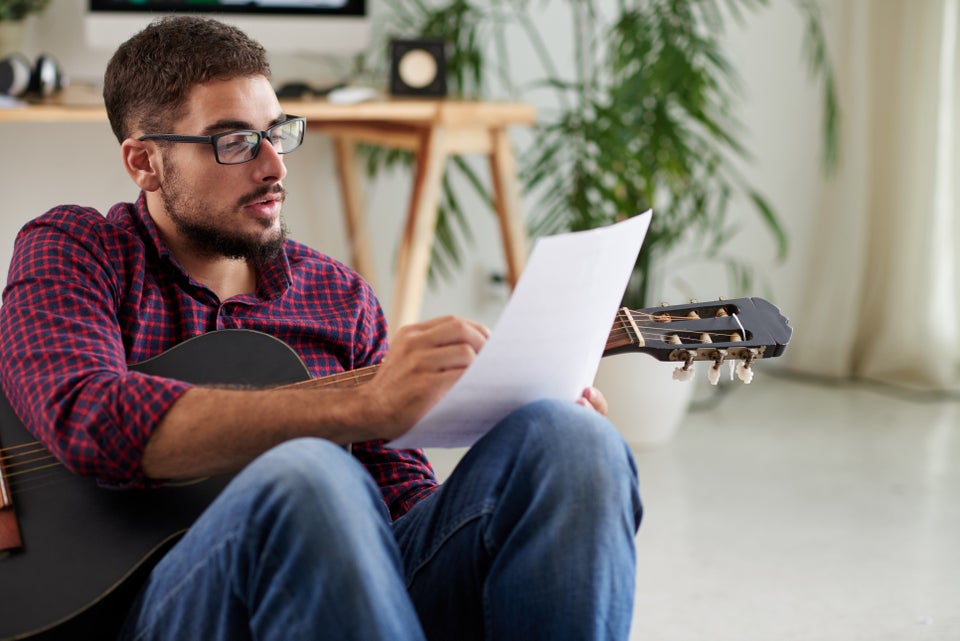 Hobbies That Improve Mental Health