Deputy Labour leader Tom Watson has called on Jeremy Corbyn to commit to holding a Brexit referendum before any snap election.
In a major intervention that risks reigniting the party's internal strife over the issue, Watson will use a keynote speech on Wednesday to warn of the dangers of a 'single issue' general election dominated by Europe.
If an election comes first, Labour should campaign "unambiguously and unequivocally" to stay in the EU because the three-year-old Leave vote is "no longer a valid basis" for such a huge decision, he will add.
Effectively conceding that Labour may fail to win the next election outright, leaving another hung parliament, Watson will declare that "a general election might well fail to solve this Brexit chaos."
Corbyn has repeatedly said he wants an election as soon as possible, with a campaign pledge to hold a referendum on any deal negotiated by his new government with Brussels.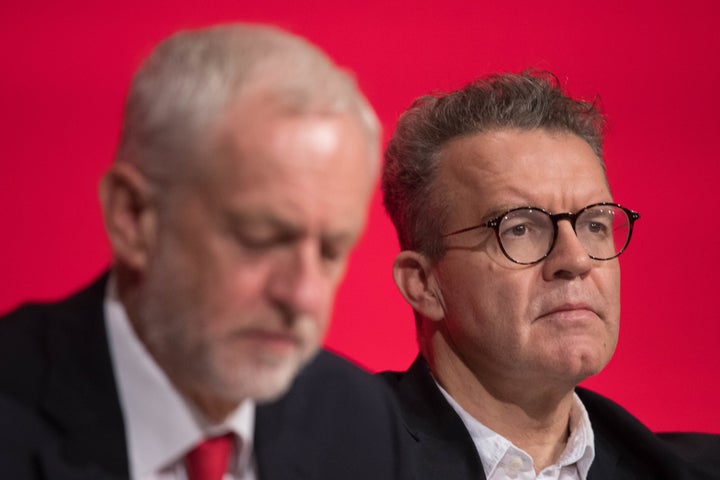 The Labour leader signalled on Tuesday that he wanted a 'credible' Leave option on any EU referendum ballot paper, as well as the option to stay in the 28-nation bloc.
In a separate move, one source suggested that a meeting of trade union leaders at the TUC in Brighton had agreed the party should not tells voters in an election that it would campaign for 'Remain' in a referendum.
Shadow Brexit secretary Keir Starmer will tell the TUC on Wednesday that stopping a Tory no-deal has been the recent priority. "But very soon we will have to beat them at the ballot box," he will say.
But Watson will say that when parliament returns in October it must focus on securing a public vote on Brexit before a general election.
The deputy leader will argue that a 'Brexit election' "might at this moment seem inevitable, but that doesn't make it desirable". "Elections should never be single issue campaigns," he will say.
"Boris Johnson has already conceded that the Brexit crisis can only be solved by the British people.
"But the only way to break the Brexit deadlock once and for all is a public vote in a referendum. A general election might well fail to solve this Brexit chaos."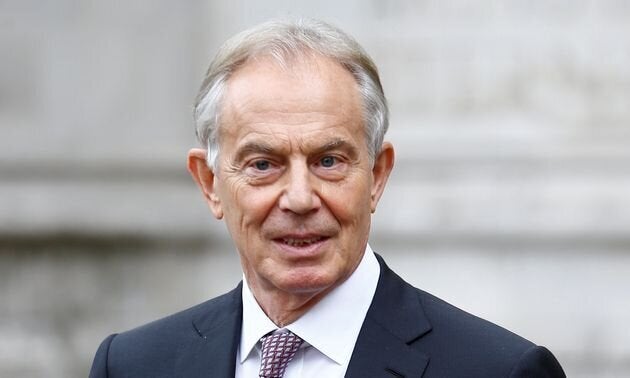 His remarks echo those of Tony Blair, who said on Tuesday that a referendum had to be Labour's priority rather than a new polling date.
With a referendum taking potentially months to pass through statutory consultation, the new plebiscite may not take place until 2020, pushing a snap election back to next spring.
The prime minister's hope of staging an election on October 15 was dashed this week when the Commons failed to give the plan a required two-thirds majority. When MPs return from a five-week suspension of parliament next month, Labour is expected to agree to an election to be held in November.
Shadow cabinet ministers have been ridiculed in recent days over Corbyn's stance of seeking to spend months negotiating a new Brexit deal with Brussels, only to then campaign against his own plan in a referendum.
In the speech Somerset House hosted by the Creative Industries Federation, Watson seek will say that if a general election is called before a referendum is party should be clearly in favour of Remain.
"Labour will decide its position at the Clause V manifesto meeting, but I will be arguing that our position going into that election should be totally clear – we must unambiguously and unequivocally back remain".
He will say it should do this "not for electoral or tactical reasons, but because it is the right thing to do for the country at this time of greatest crisis since the second world war."
"Very difficult though it was, I and many others respected the result of the 2016 referendum for a long time.
"But there eventually comes a point – and we are very far past it now, well into the fourth year since the referendum –when circumstances are so changed, when so much new information has emerged that we didn't have in 2016, when so many people feel differently to how they felt then, that you have to say, no, that years-old plebiscite is no longer a valid basis on which to take such a momentous decision about the future of the United Kingdom."
Allies of Watson insist that his referendum-first solution would offer Corbyn a way of uniting the country, allowing the party to devote an election solely to anti-austerity and social issues where it is strongest.
But one senior shadow cabinet source told HuffPost UK: "Tom's interventions over the past year or so are the actions of a desperately isolated political figure.
"It's not only MPs that are confused by his constant anti-party line antics but the membership are furious at his lack of support and respect for party policy.
"His master plan to save what integrity he may have left is to seek public attention by becoming seriously outspoken and out of kilter with the party. Someone really needs to tell him it's not working and achieving very little."
PCS union leader Mark Serwotka told Newsnight that Watson's plan was "irresponsible, a big gamble and not what Labour communities need".
Watson will launch a strong attack on Boris Johnson, asking why he is so afraid of going back to the people on Brexit.
"If there isn't any more, how can it then be democratic to leave, just because there used to be a majority for it more than three years ago, when so many things were so different?"
Watson will also talk about the impact of no-deal on the creative industries saying the "narrow, isolationist, 'bring down the portcullis' mentality represented by no-deal runs counter to everything the UK's creative and cultural sectors stand for."