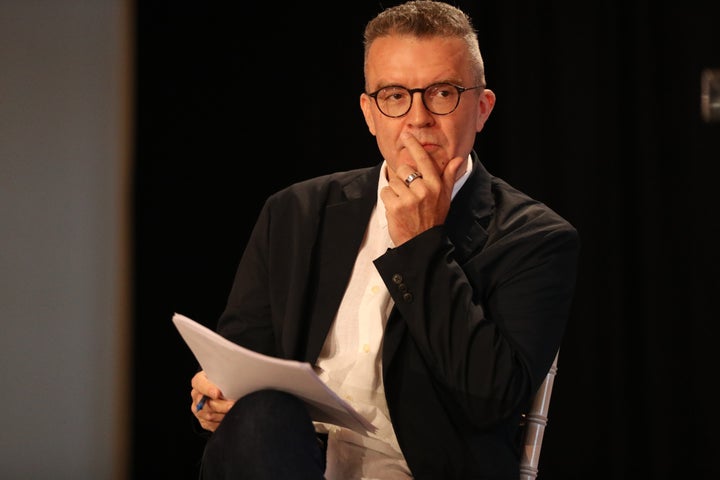 Tom Watson has condemned the bid to remove him as Labour's deputy leader, saying there had been "no warning".
Watson told the BBC that the first he heard of the motion – tabled by Momentum founder Jon Lansman – via a text message he received late on Friday evening, and described it as a "sectarian attack" on a "broad church party".
He argued that members had voted him in to the position and should have the opportunity to vote him out, and said he had been "taken by surprise".
"There was no warning," he said.
"I got a text message in a Chinese restaurant in Manchester to say that they were abolishing me."
The chair of the NEC ruled the motion out of order before members voted 17 to 10 hear it.
The motion did not receive the required two thirds majority and therefore was not discussed, however will form part of Saturday's agenda.
Shadow cabinet members Diane Abbott and Rebecca Long-Bailey were amongst those who voted to hear the motion, which was also backed Unite and other union representatives.
Shadow women and equalities minister Dawn Butler said although she could "understand the frustration of the members", the motion had "come out of the blue."
"I think it's a good position to have an elected deputy leader," she said. "I was quite surprised at the motion, if that is what you want to ask me."
Lansman said that Watson's call last week for a Brexit referendum to take place before a general election, and for the party to campaign for Remain, was proof that his views did not align with the party's leadership.
Watson said the move was driving the party into a "different kind of institution where pluralism isn't tolerated."
He went on to describe it as a "sort of sleight-of-hand constitutional change to do a drive-by shooting of someone you disagree with on the issue of the day", in reference to Brexit.
"If people want to remove me, let the members remove me," he said. "rather than having a secret paper at a meeting at the last minute.
"These kinds of things happen in Venezuela, they shouldn't be happening in the United Kingdom."
Watson was absent from the committee, having earlier given his apologies because of childcare commitments, and has also said he will have to dial into Saturday's meeting rather than appear in person.
Speaking on Saturday morning, former prime minister Tony Blair said: "A decision to abolish the post of Deputy Leader would be undemocratic, damaging and politically dangerous.
"To suggest it at this time shows a quite extraordinary level of destructive sectarianism.
"The Labour Party has always contained different views within it and the deputy leader's position has been one way of accommodating such views.
"Getting rid of it would be a signal that such pluralism of views was coming to an end despite being cherished throughout Labour's history."
The motion will be heard when the NEC meets at 10am on Saturday.